"It doesn't take much to do good! Every small gesture and action makes a difference." – INTERVIEW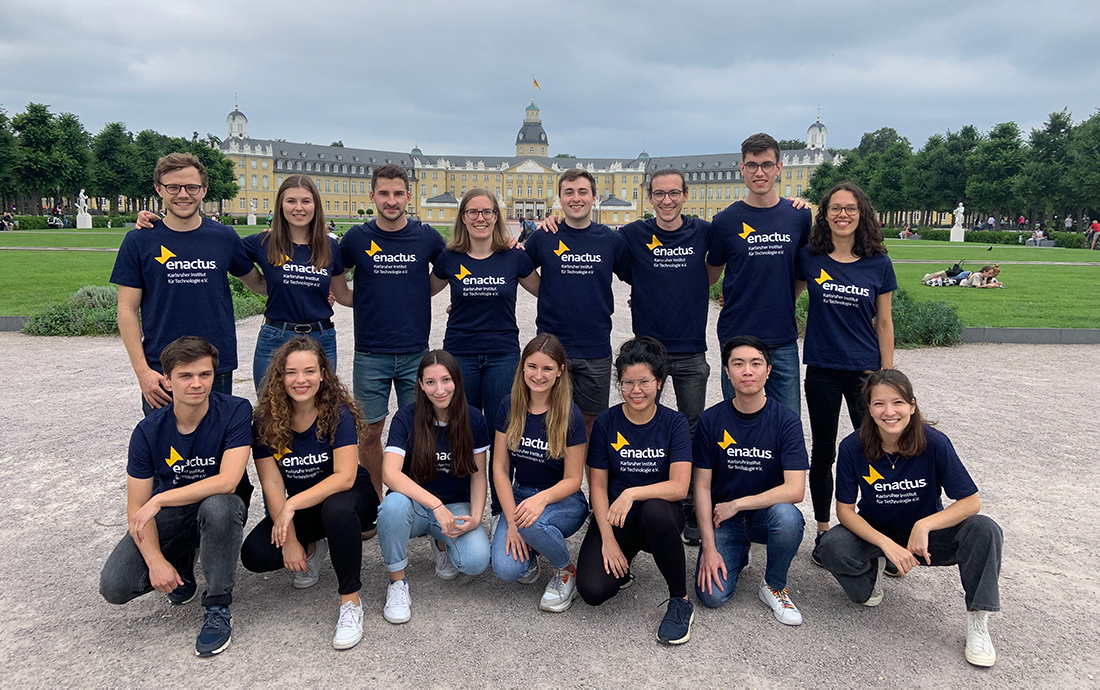 Julika Diering is the co-founder of the project Fish'N'Bricks. The Enactus project has set itself the mission of collecting plastic waste from land and sea in Indonesia and reprocessing it into plastic bricks. The aim is to give the apparently useless plastic waste a new value and thus take on a pioneering role for a functioning circular economy. To start the project, the group of young students is initially focusing on the Indonesian city of Ambon. Indonesia has to deal with particularly large amounts of waste, and at the same time has a relatively poor infrastructure for the disposal and recycling of waste. In the interview, Julika talks about what the next big steps for the project are, what her advice is for young entrepreneurs and how you can easily do good in your everyday life.
What problem do you solve with Fish'N'Bricks? Why exactly does it need your solution?
We are fighting against plastic pollution on land and in the sea! By giving plastic from the environment a new life, we are not only helping the environment but creating jobs for local people at the same time.
What did you do before you started Fish'N'Bricks? And what or who finally moved you to become a social entrepreneur?
Before I started Fish'N'Bricks, I was involved in other volunteer work. In the end, I was convinced by the vision of "change you can touch".
What have been your biggest successes so far?
Participating in the Enactus Startup Accelerator, learning many new skills.
Were there any moments or challenges where you thought you would fail and have to give it all up?
Especially in the beginning, when you are faced with many new challenges, it is challenging – however, with time you get used to such situations and can handle them more effectively.
Where should the journey go in the future and what are the next big goals?
Our next big goal is the container, which we want to ship to Indonesia together with the production equipment and start the first steps of our production there.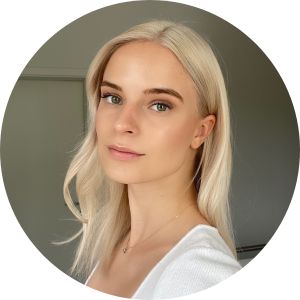 Julika Diering
"It doesn't take much to do good! Every little gesture and deed contributes."  — Julika Diering, Project Lead of Fish'N'Bricks
As a social entrepreneur, what advice would you give when you have a great innovative idea but don't know how to start?
Exchange ideas with many experienced people!
What is your personal source of inspiration (e.g. book, podcast) that motivates you even on difficult days?
Lots of news, podcasts and scientific books or papers.
What idea (from the Impact world) would you have liked to have had yourself?
What are your tips for doing good in everyday life? And where do you find it difficult to live sustainably?
It doesn't take much to do good! Every little gesture and action contributes. It's difficult for me when it comes to mobility.
Add to this sentence: The world needs more …
… focus on the global south!
In our new magazine format, we interview interesting entrepreneurs and focus on their ideas and their very personal stories. The interviews are intended to inspire, motivate and encourage people to put their own ideas into practice.
You know an exciting founder or entrepreneur we should interview? Write to us!
Andreas Renner, Co-Founder GOOD: andreas@good-search.org
We support Fish'N'Bricks in May 2023 with the proceeds of GOOD. Find out more on the project page: