Your Impact:
Your search queries:
Search queries of all GOOD users:
21.678.186
?
Search queries of all GOOD users
Amount generated for projects:
50.190€
?
Money generated in total
Learn more
HOW GOOD WORKS
With GOOD you can search and do good
When searching on GOOD, you create a positive impact. You don't even have to change your search behaviour. Every click on an ad generates money for solutions that positively change the world.
Our search engine is available as a browser extension or as a mobile app for your smartphone
To help you to do good, our search engine is available as a free browser extension or mobile app for your smartphone. Find out how you can set GOOD as your default search.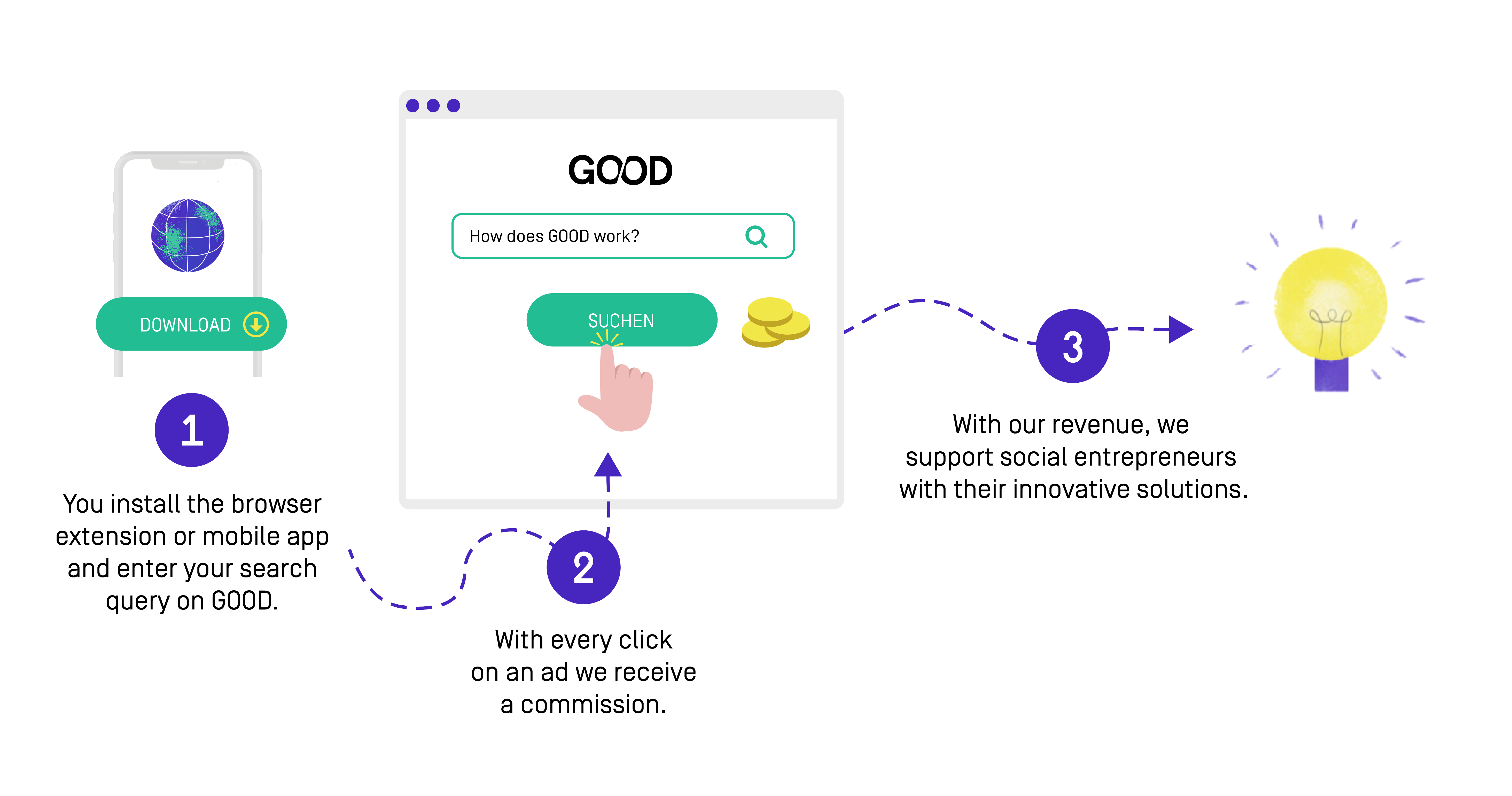 This is how we select the projects we support
Project search
We continuously screen social entrepreneurship initiatives worldwide for exceptional projects that positively change the world with their innovative solution. You can also submit your own proposals.
Watchlist
We use our selection criteria to make a pre-selection of projects. We work closely together with partners from the impact community. If a project fits, it is added to our watchlist and evaluated with our scorecard.
Selection
We choose the projects to be featured as a team or by a community voting. This ensures that we cover a wide range of topics, approaches and regions, as well as incorporating valuable feedback from our community.
How we evaluate projects
with the GOOD Scorecard
Every project we support has been evaluated with our scorecard in advance. Our evaluation report is public. You can also submit your own rating on each project page. In this way we get in direct exchange with our community and can include your feedback. 
Based on the 17 UN Sustainable Development Goals (SDGs), the scorecard illustrates which criteria are relevant for us when selecting a project.
We specifically look for projects that:
solve pressing societal challenges
protect our environment and conserve natural resources
are innovative, inspiring and have the power to drive real change
we can support effectively with our means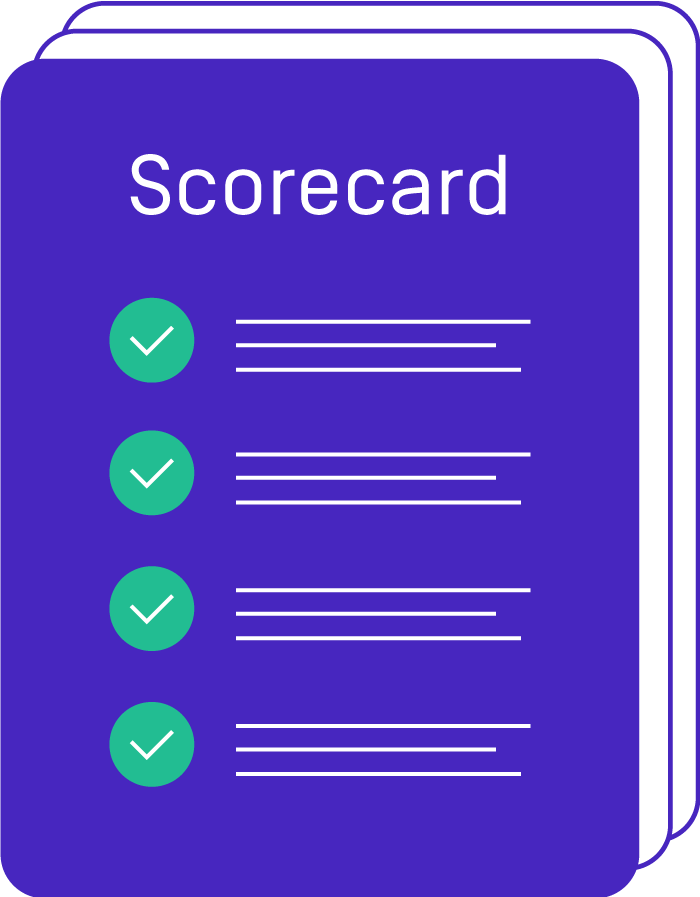 How can I submit project proposals?
Would you like to suggest a project that fits our criteria? Or are you an initiator of an innovative, social solution? Then submit your project!