How social enterprises create a market for factory-new donations in kind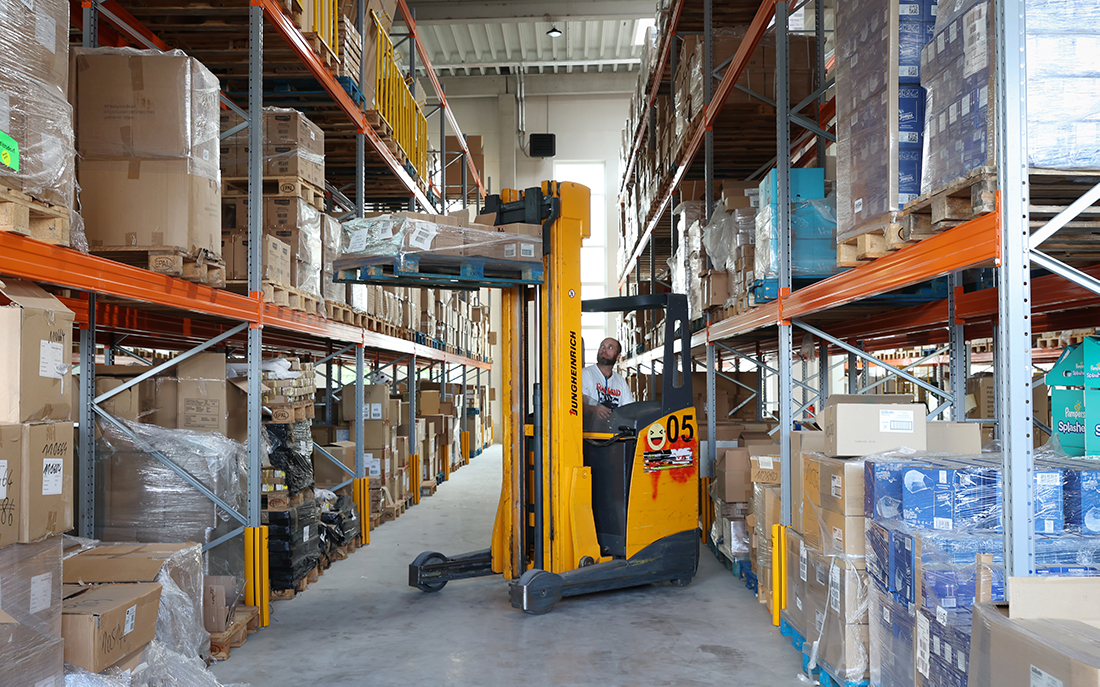 Minor details such as faulty labels or changes of the assortment often lead to the disposal of brand-new goods. But there are a growing number of initiatives who rescue the consumer goods and pass them on to social organizations.
What to do with 200,000 bottles of shampoo? Brand new, top quality, but incorrectly labeled? Manufacturers of consumer goods ask themselves questions like these repeatedly . After all, not everything that is produced ultimately finds its way into the stores . While there are now numerous initiatives to save food, there are rarely any for consumer goods such as shampoo, diapers or exercise books. And this despite the fact that the goods are brand new, without quality defects or expired shelf life.
Often it is small things that prevent brand-new goods from reaching the market: the label is in the wrong language, the packaging has a slight color deviation or a new design is to be introduced soon. In addition, manufacturers are offering an ever-increasing variety of products or are focusing on seasonal variants, such as a deodorant fragrance to match the autumn season. This increases the likelihood of overproduction and that not all goods will be called up by retailers.
Disposal is cheaper than donation
These goods are often disposed of. It sounds crazy, but it is true: It is usually cheaper to dispose of goods than to donate them for a specific purpose. There are two main reasons for this: 
Logistics costs: It is not enough to put the products in the yard and release them for collection, as they could  end up on the black market. They have to be stored temporarily, repackaged into smaller packages if necessary and made available to the respective organizations according to their needs. In other words, a market must be created that brings supply and demand together.

Misdirection: In addition, the tax system – at least in Germany – favours disposal over donation. This is because, in the course of the manufacturing process, companies pay sales tax on the individual input products. Normally, this is offset by the sales tax included in the invoice when the products are sold. If companies give the products away, they are left with the tax they paid in advance. They can prevent this simply by disposing of the goods. Because under the current tax law, the tax office reimburses the companies for the VAT included in the input products, as the products are no longer part of the economic cycle.



The scale is anything but trivial. It is estimated that goods worth 7 billion euros are disposed of every year instead of being traded. Around a third of these belong precisely to the group of goods that charitable organizations urgently need: toys, body care, household goods, building materials, detergents, and office supplies.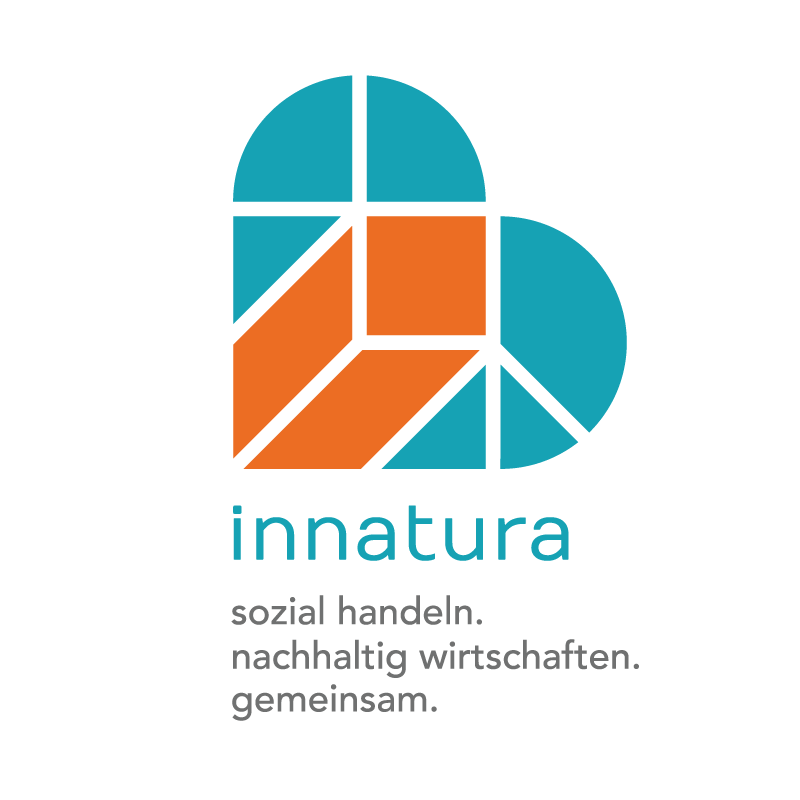 We support innatura – Brand-new goods for charities
Juliane Kronen received the offer to take over 200,000 shampoo bottles free of charge in 2009 from a former colleague, provided they did not end up on the black market. At the time, as a partner at the management consultancy BCG in Cologne, she had no solution. However, she took this request as an impetus to develop a business model that would solve the problem. With success: In 2013, with the support of the impact investment firm Bonventure, she founded the non-profit company innatura. This company brokers consumer goods for daily use to the social sector and takes care of all logistics and administration. The goods are delivered by the companies directly to innatura's warehouse or collected by innatura, repackaged into suitable batch sizes and then brokered to non-profit social or church organizations and institutions in line with their needs. There is no sales price, only an agency fee. This fee varies depending on how much demand there is for the products. As a rule, it is between 5% and 20% of the value of the goods. innatura always bases its prices on those of discounters. For the social sector, it makes no sense to pay a premium for expensive brands, argues Juliane Kronen. That is why innatura sells trendy brand-name products just as cheaply as no-name products from discounters.
innatura is being supported by us in September 2023 – so with your search queries, you can actively generate money for this project!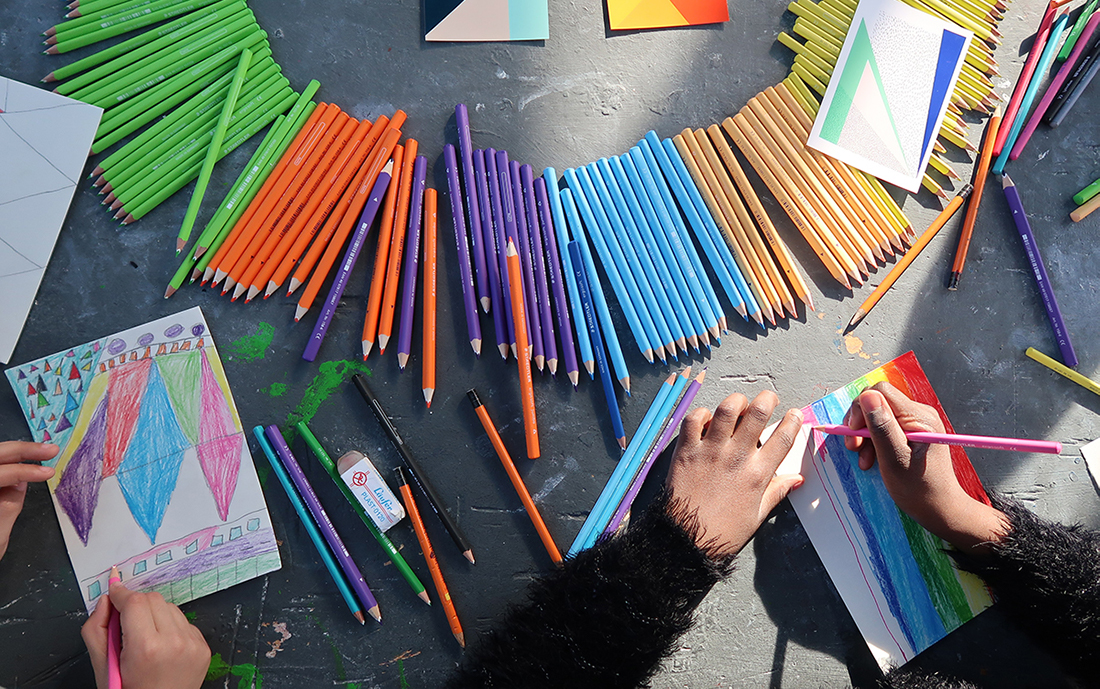 The social enterprise, which is currently celebrating its 10th anniversary, can look back on great achievements:
More than 2,800 social institutions such as children's homes, shelters for the homeless or youth projects regularly purchase products through innatura.

The recipient organizations have thus been able to save 35 million euros and use them to secure or expand their social work.

Over 8000 tonnes of waste have already been avoided.

225 manufacturing and retail companies such as Beiersdorf, Procter & Gamble or Amazon Germany already donate consumer goods for mediation. 

The assortment includes more than 1,500 articles of daily use – from diapers to washing powder, shampoo and other hygiene articles to toys and office supplies.
Innatura has successfully solved the logistical challenges for donations in kind from companies. As far as tax disincentives are concerned, innatura keeps trying to bring the issue to the attention of politicians. In the meantime, there is actually some movement. The coalition agreement of the current government stipulates that donations in kind of brand-new goods are to be made easier. Juliane Kronen hopes that Germany will actually take action and not wait for a European regulation. It would certainly be possible under tax law. It would only be necessary to introduce a further tax rate of zero percent for donations in kind in addition to the regular and reduced tax rates.
The benchmark: In Kind Direct from England

The British organization In Kind Direct served as a model for innatura. The organization has been on the market since 1996 and has reached almost 4,000 social organizations. While the idea of founding a "social enterprise" that operates in the market but is not profit-oriented has a long tradition in the Anglo-Saxon world, the topic is still relatively new in Germany. What is astonishing, however, is who turns out to be the social entrepreneur who successfully helped In Kind Direct get off the ground and continues to accompany it as a patron: Prince Charles of Wales, the current head of the British Royal Family. It shows that the social entrepreneurship scene, which is often associated with young founders, is more diverse and colourful than one would expect at first glance.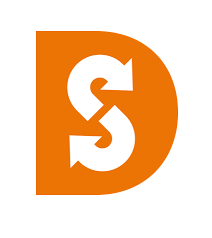 Early Adopter: Dons Solidaires in France

Already since 2004, the French non-profit Dons Solidaires has established the model in France and to date has provided everyday goods worth more than 250 million euros to non-profit organizations. In Kind Direct and Dons Solidaire are the largest organizations in this field. In 2022 alone, Dons Solidaire was able to support more than one million people in France and brokered more than 10 million products.
Contrasting development in the Alpine countries: Fairmittlerei in Austria and Materia Bona in Switzerland
Brokering donations in kind seems as simple as it is logical. However, this is (unfortunately) not always the case. The logistics, the repackaging into packages that meet the needs, as well as the tracking down of donors and organizations that need exactly the products offered, are not self-propelling. 
This is especially true for smaller countries like Austria or Switzerland, where many of the everyday products sold there are not produced in the country itself. For example, the Fairmittlerei in Austria, which is set up as a non-profit association, had to cease operations in mid-2022 – completely unexpectedly for many in the sector. Almost at the same time, Materia Bona, an independent organization for the mediation of factory-made donations in kind, was launched in Switzerland.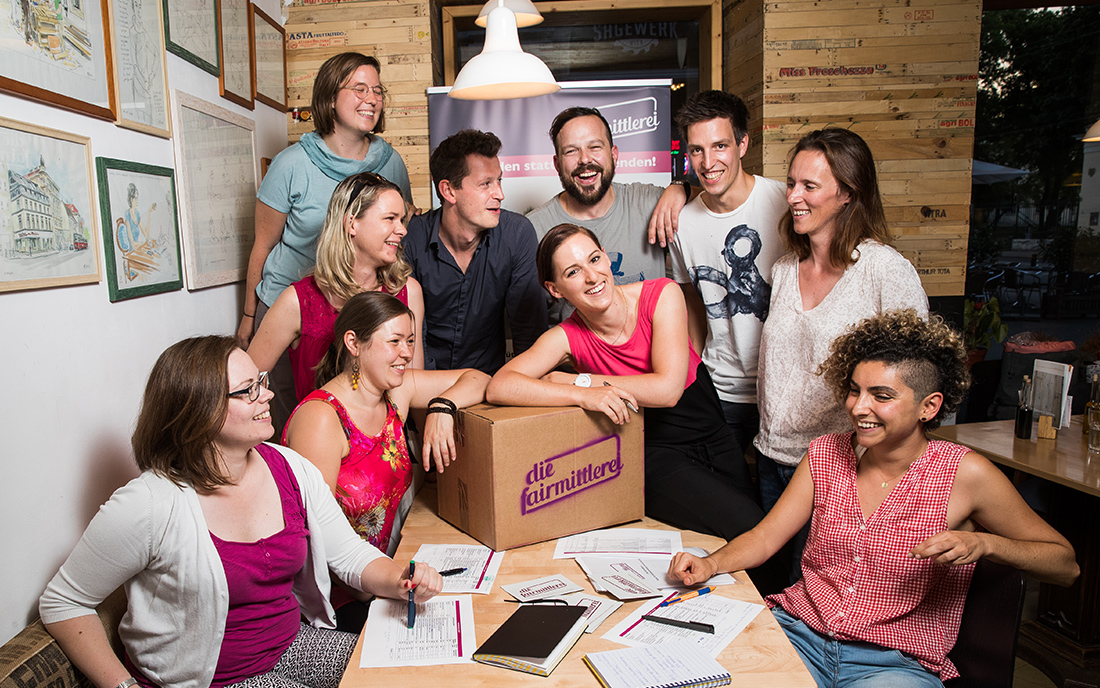 Cooperation across country borders
For smaller countries, Juliane Kronen sees cooperation between the individual country organizations as the key to success. In this way, large consumer goods manufacturers like Proctor & Gamble can make products available in different countries, regardless of where the respective factory is located.
Juliane Kronen is also on the board of In Kind Direct International, the umbrella organization that manages the cooperation of four country organizations – In Kind (UK), Innatura (D), Dons Solidaire (F) and Materia Bona (CH). With its help, goods worth about 20 million euros have been transferred between the individual partners to date. In this way, a wide range of products can be offered in individual countries even if access to product donations is unevenly distributed. In addition, isolated large donations that cannot be absorbed in a single country can be brokered across countries. However, there are limits to this: In addition to transport costs, it is primarily import regulations or customs duties that limit trade. For example, since Brexit, exchange with England has come to a virtual standstill. However, the regulations for Switzerland are favourable – a stroke of luck for Materia Bona.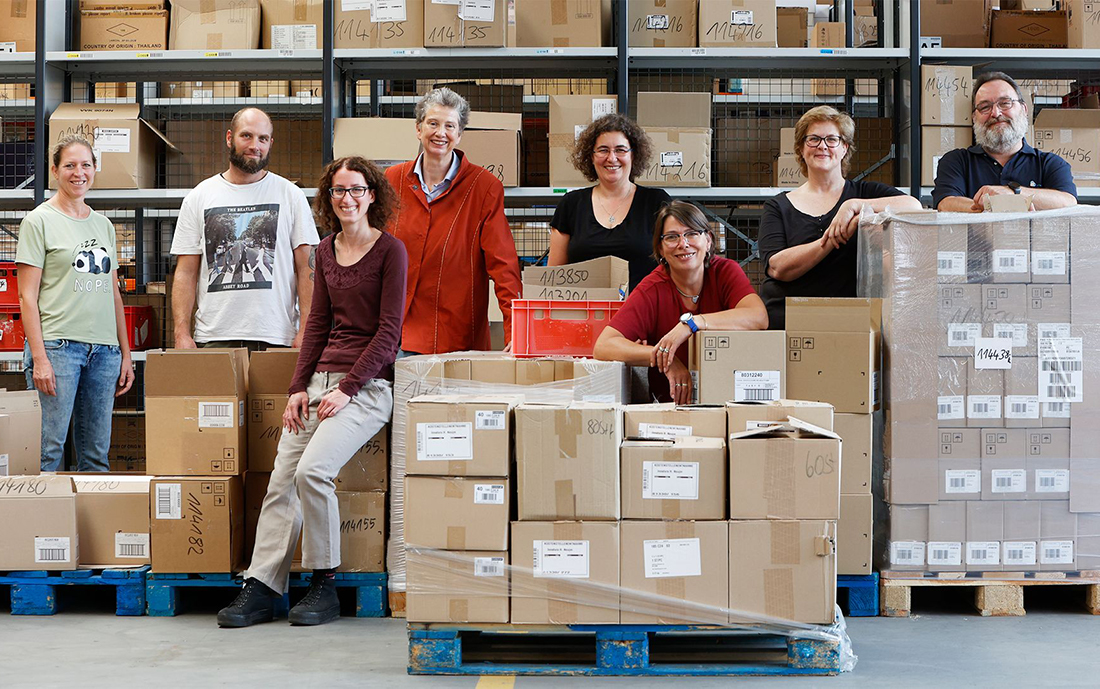 Innatura
We support innatura in September 2023 with the proceeds from GOOD. Find out more on our project page: