"We act where trade is not a given" – INTERVIEW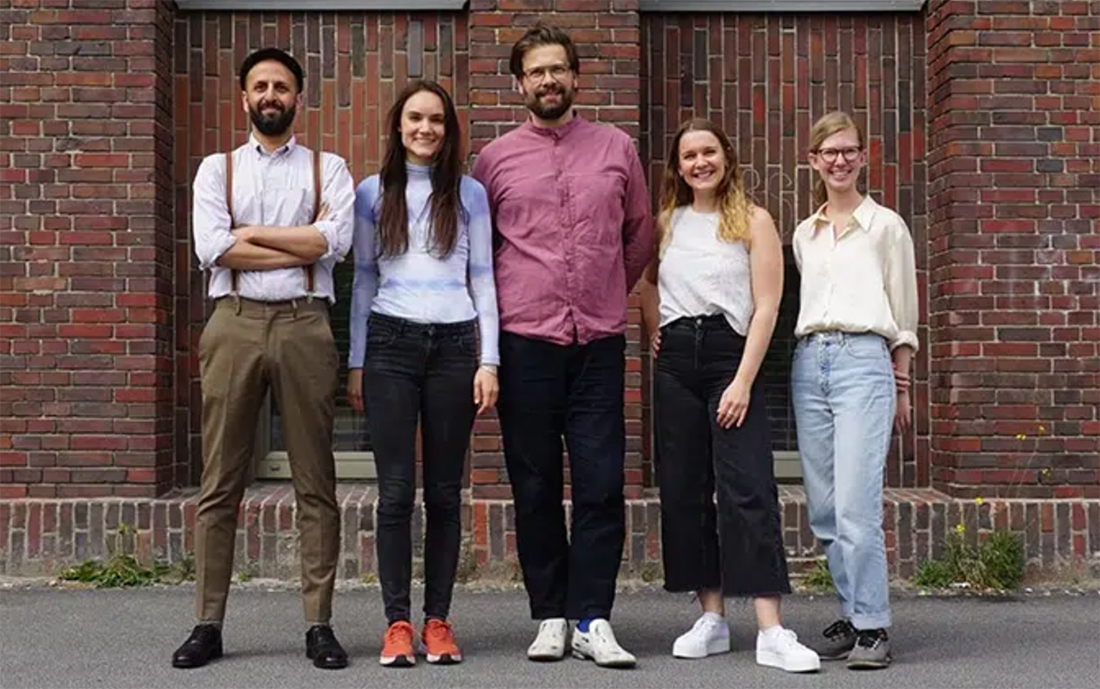 Salem El-Mogaddedi is the co-founder of the social trading company Conflictfood. Initially, he comes from the fashion industry, but after a trip through Afghanistan, he and his founding partner, Gernot Würtenberger, decided spontaneously to change careers. Now they successfully support people in crisis areas through fair trade. The holistic and socially sustainable approach along the entire value chain is very important to him.
What problem do you solve with Conflictfood? Why exactly does it need your solution?
Conflictfood acts. Honestly. Directly. And fair. With culinary treasures from selected regions of the world. Tea, coffee or spices – with our products, we contribute to the solution of social and ecological conflicts. How? By acting where trade is not a matter of course. In Afghanistan, Myanmar or Mozambique. Directly with the local producers. For more self-determination and justice. For people and nature. For new perspectives. And in the end also for you.
What did you do before you started Conflictfood? And what or who finally moved you to become a social entrepreneur?
I come from a fashion/marketing background. And when, my co-founder Gernot (ex-architect) and I, were in Afghanistan for the first time in 2015, we met an independent women's collective. They confidently made the switch from opium to saffron. Impressed by their courage, we decided to trade with the women. With Conflictfood, we don't just sell products, we also tell stories – to break down barriers, especially those in the mind.
What have been your biggest successes so far?
Press and awards are of course an appreciation of our work. But far more than that, every trip to a conflict region and every resulting collaboration is a success. We are proud and grateful to work with Afghan women, with a Ukrainian village community and ethnic minorities from Myanmar. Partnerships turned into friendships and that is what matters in the end and motivates us to change the world with joy.
Were there any moments or challenges where you thought you would fail and have to give it all up?
The countries we travel to are always challenging, despite careful planning. We are confronted with a lot of images and impressions that are hard to process and we think to ourselves that our work is "a drop in the bucket". But an Afghan proverb expresses it more beautifully: "Drop by drop and a stream is created". From this stream grows a great movement that can change a lot.
Where should the journey go in the future and what are the next big goals?
We want to feature more countries and launch more products. We are going to Yemen and Mozambique. We also want to continue to grow and be on the shelves of many stores. The best idea is of no use if it is not visible.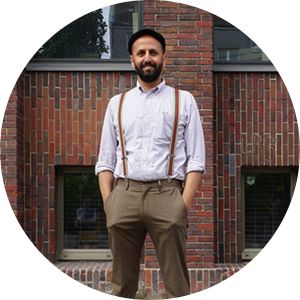 Salem El-Mogaddedi
"Partnerships turned into friendships and that's what matters in the end and motivates us to change the world with joy."  — Salem El-Mogaddedi, Co-founder of Conflictfood
As a social entrepreneur, what advice would you give when you have a great innovative idea but don't know how to start?
Talk about your idea, to anyone and everyone, including getting out of the social bubble and getting feedback, from people who have a different mindset. And network, of course, with other sustainable businesses and initiatives. There are so many places to go: the Social Impact Lab, SEND e.V., the Impact Hub, Good Food Collective …
What is your personal source of inspiration (e.g. book, podcast) that motivates you even on difficult days?
It's the analog things… a good meal, an exciting exhibition, meeting friends by chance and spontaneously doing something or just doing nothing.
What are your tips for doing good in everyday life? And where do you find it difficult to live sustainably?
Be mindful of those around you: A simple act like a smile or a kind word can positively impact the lives of others. If you see someone who needs help, offer it. Be respectful of others: Respect other people's opinions, beliefs and differences, even if they don't agree with yours. These are just three small ideas you can implement that don't require a lot of effort, money, energy or time.
Add to this sentence: The world needs more …
…social entrepreneurs and less thoughtless corporations and startups. (If you don't have a sustainable agenda and don't have the social good or the environment in mind with your idea, you have to dispose of the business idea immediately).
In our new magazine format, we interview interesting entrepreneurs and focus on their ideas and their very personal stories. The interviews are intended to inspire, motivate and encourage people to put their own ideas into practice.
You know an exciting founder or entrepreneur we should interview? Write to us!
Andreas Renner, Co-Founder GOOD: andreas@good-search.org
We supported Conflictfood in August 2018 with the proceeds of GOOD. Find out more on the project page: