The National Cup for a better world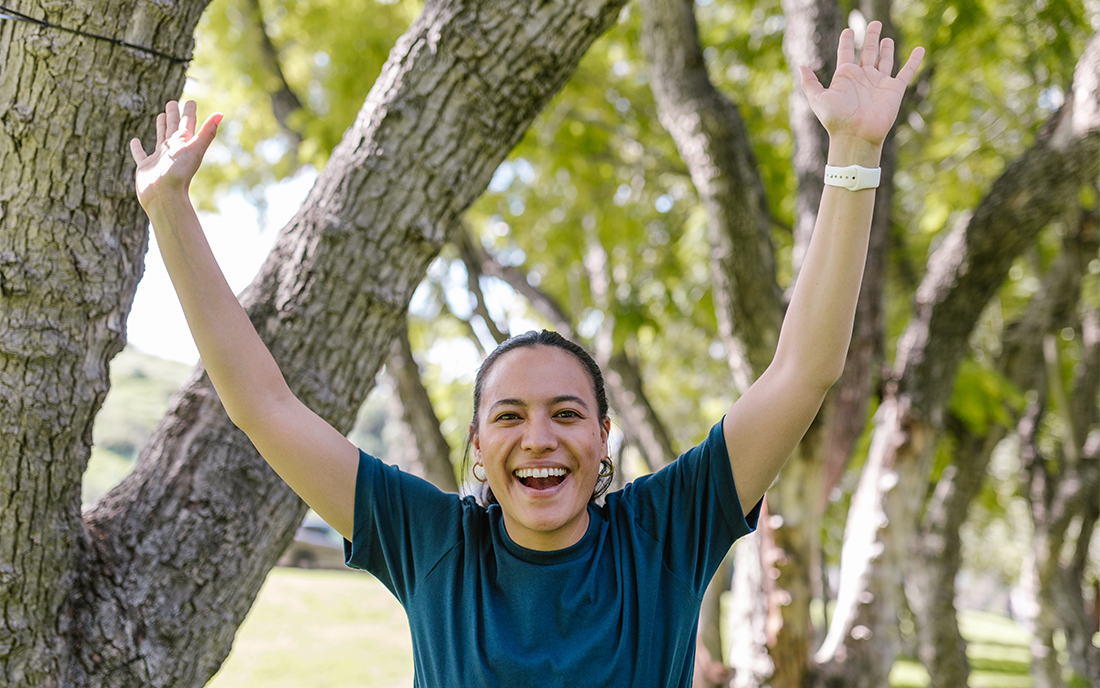 The team from the University of Mannheim has just won the Enactus National Cup and will represent Germany at the World Cup in autumn. They form part of a network of over 70,000 students worldwide who develop amazing business ideas for a better world. Remarkably, half of the German finalists had addressed educational topics.
National cups or world cups do not only exist in sports, but also in the social entrepreneurship sector. The global Enactus network supports teams at 1,800 universities worldwide that develop new business models that contribute to the 17 UN Sustainable Development Goals (SDGs). A core element are the annual championships on both the national, in which the "National Champion" is chosen to represent the respective country at the Enactus World Cup.
A championship where the teams with the best business idea for a better world win
With the Enactus programme students not only learn to collaborate on developing business models. The teams also implement them directly. More and more often, the Enactus university projects are spun off as independent start-ups. Most importantly: Enactus is not about founding the best start-ups in the world, but the best start-ups for the world. It is all about creating innovative business models that solve our global challenges with very concrete steps on the ground.
On Friday, the grand finale of German Enactus National Cup Week 2021 took place live from the studio of Mediengruppe RTL Deutschland, where eight final teams from five Enactus university groups gave live pitches and presented their solutions.The Moufense team from Enactus Mannheim e.V. won the pitch battle and will represent Germany in the Enactus World Cup in October 2021 (#RoadToEWC).
Last year, Al-Azhar University in Cairo won with its Chito-Shrimp project. The young, student-run start-up processes the shells of shrimps, which accumulate unused in large quantities, into spices, fertiliser and even personal protective equipment. Chito-Shrimp thus creates income for people below the poverty line.
National Champion: Moufense – the 2-in-1 body lotion offers a malaria protection affordable for all 
Just like Chito Shrimp, the the Moufense Enactus team from the University of Mannheim also targets "base-of-the-pyramid" markets, addressing people who live at the lower end of the income pyramid. Moufense is a 2-in-1 body lotion that includes malaria protection. Based on extensive market research in Togo, West Africa, the Moufense team figured out that while local people tend not to spend any money on malaria protection, body lotions are bought and used across all income levels. Using an open-source approach, Moufense is able to produce the lotion locally at low cost; only the medical anti-malaria active ingredient is imported. With the Kopeme Group, which supports microfinance clients in many villages in Togo, Moufense has also gained a first, strong distribution partner for the pilot project. See also our Gexsi Magazine article on Moufense.
We at Gexsi are big fans of Moufense. The project had won the Runner-up Award at the Gexsi Impact Challenge together with SensAbility – WHU Impact Summit last summer and the second prize at the Gexsi Impact Challenge in cooperation with the Enactus Startup Accelerator Pitch in November. This is now topped with the National Championship Award.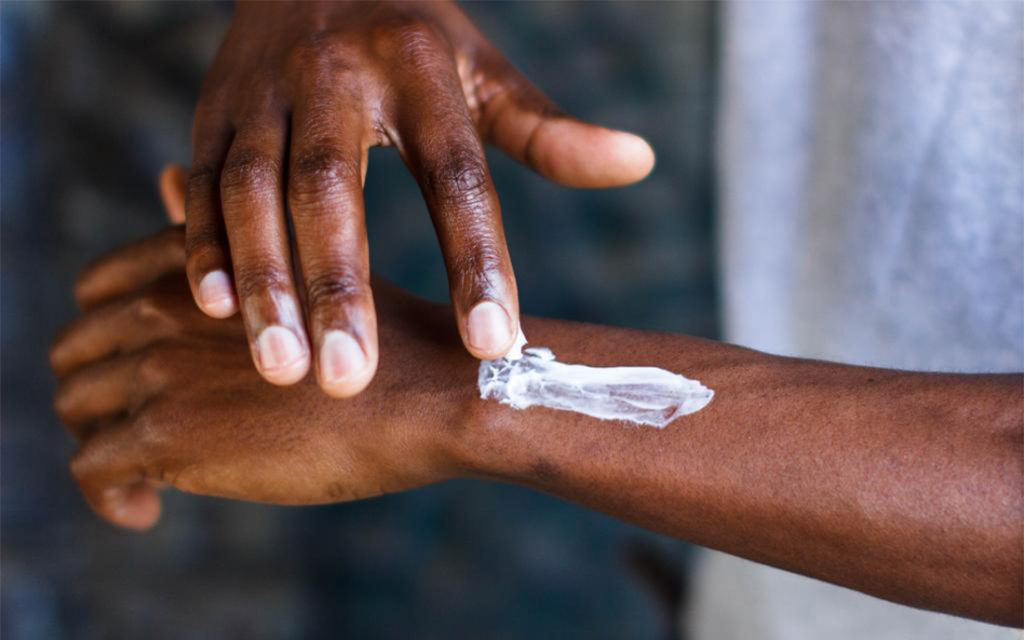 Runner up: The sustainable fashion label Asante Sanaa from Bayreuth
Asante Sanaa is a fashion label from Bayreuth that supports the art scene in Tanzania. It all started with an idea and a destiny. Selemani, a street artist from Bagamoyo, had to give up his craft when the Corona pandemic started and sell tomatoes on the market instead. A student from Bayreuth who had met the artist during her voluntary service in Tanzania heard about him. It soon became clear that it was not a lack of talent, but that the main source of income for artists had disappeared with the collapse of tourism.
Tanzania has an extraordinarily talented artistic scene, which, however, receives no attention outside the tourism sector. Asante Sanaa combines Tanzanian art with sustainable fashion items to create fair, ecological streetwear for everyone. With printed T-shirts, Asante Sanaa is creating the first Tanzanian street art exhibition to roam our streets. This way, many people can admire the impressive art from Africa and create a cultural connection that – even in times of crisis – sets a sign for cohesion and solidarity.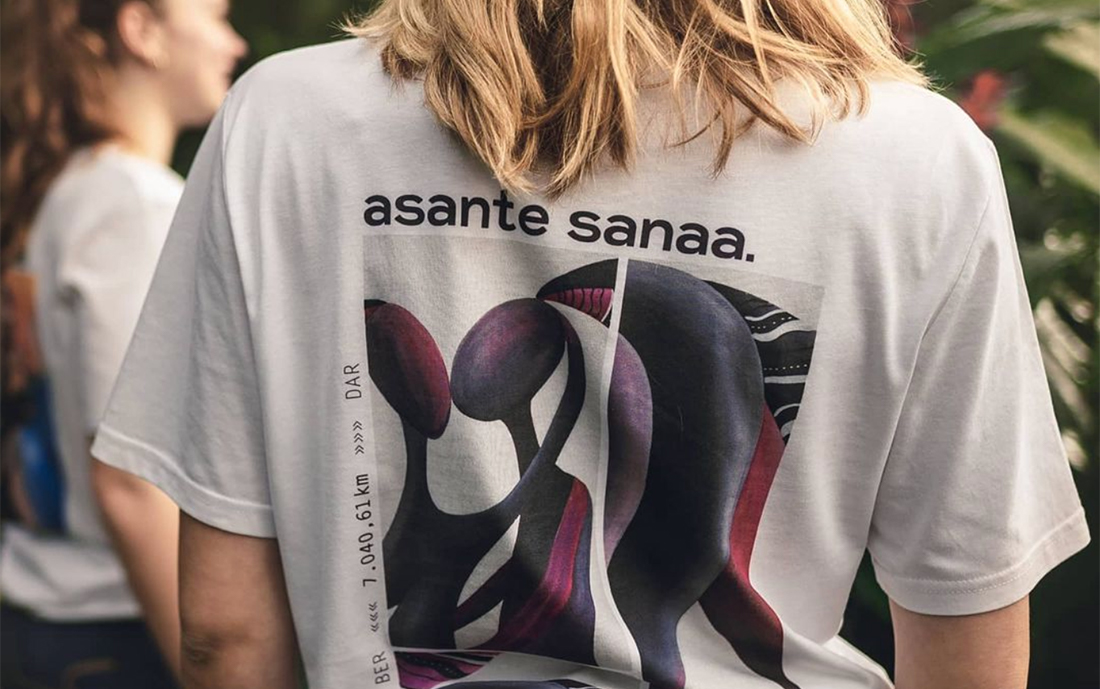 Four of the eight finalists are education initiatives
It is not easy to develop social entrepreneurship models in the education sector, at least if they are to be financially self-sustaining. It is therefore all the more gratifying that four of the eight finalist teams deal with educational issues. Here is an overview:
Techdalo, Enactus München e.V.
Munich's universities were at the start with two education initiatives. Techdalo is a partnership with the Botoà Institute of Technology in Colombia. The idea is to enable children from low-income families to study by awarding scholarships that are later repaid according to their income. In other words, a similar model to that operated by the Chancen e.V. cooperative in Germany, for example. Techdalo goes beyond simply awarding scholarships: the students are given a mentor and contacts to companies are to be established via the Enactus network for career entry. With its focus on IT, Techdalo focuses on an industry with a positively developing labour market.
One Planet Game, Enactus Münster e.V.
The team from Münster wants to help teachers and students to deal with the issue of environmentally conscious purchasing decisions in a playful way, whether when buying groceries, choosing a means of transport or also when making larger decisions such as the question of the next holiday destination. For this purpose, the students have developed the card game One Planet Game for school lessons. The 70 playing cards cover various consumption decisions: From eating meat every day, to buying a new pair of jeans, to taking a long-haul flight on holiday. The One Planet Game is about being able to estimate the ecological footprint of the cards of the other players as well as possible. Only the player who develops a good feeling for the footprint of all cards wins.
The games are produced and shipped by the Westfalenfleiß workshop for the disabled in Münster: https://oneplanetgame.org
Leb dich grün, Enactus Braunschweig e.V.
The idea of Leb dich grün is surprisingly simple. Supported by the know-how of the Technical University of Braunschweig, the students design catchy stickers that promote the saving of resources – for example, using disposable paper towels more sparingly. The message is that every individual can make a contribution to sustainability with very small things in everyday life. Accordingly, the claim is: start small – create change. So it's all about environmental education, which is promoted through a campaign approach.
EduGlobe, Enactus München e.V.
EduGlobe is a school and education start-up that aims to strengthen pupils and their families in Uganda with its full-time programme. The idea: By teaching entrepreneurial skills, students are empowered to earn their first income while still at school. These are urgently needed to pay school fees, to finance themselves and ideally to support their families financially. The business models are usually kept simple. Soap or small snacks are typical products that the students produce and market. Last September, EduGlobe bought its first piece of land to grow food together with the students.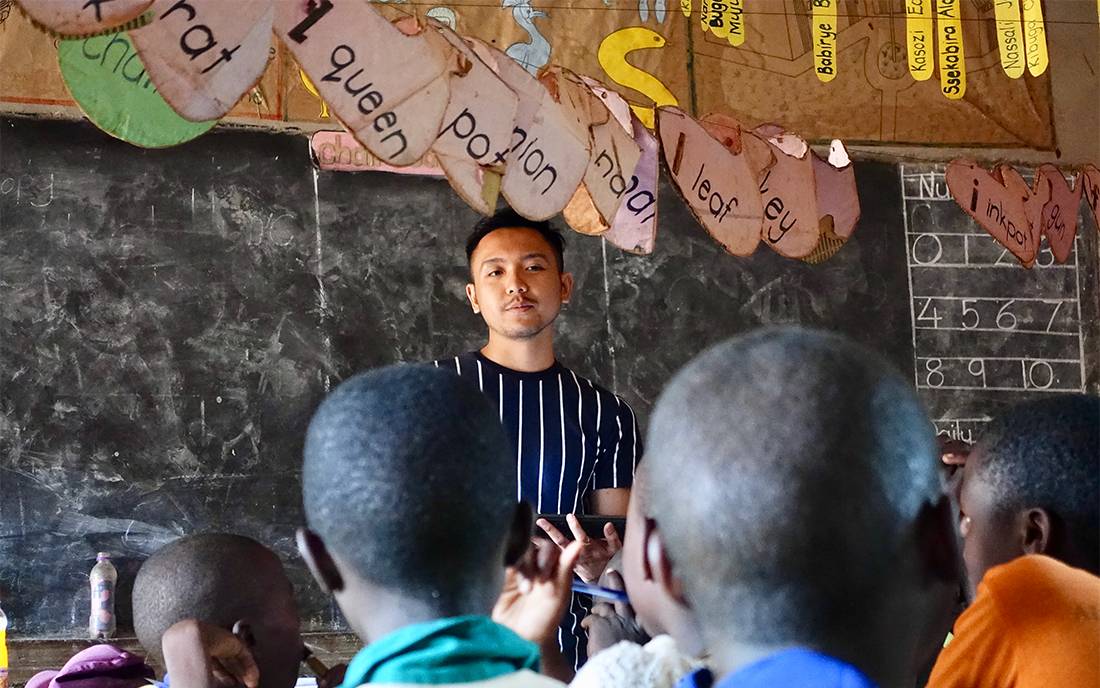 Perhaps the most unusual Enactus start-up: insulation and packaging materials by MushRoom from Braunschweig
If you want to understand the project of Enactus Braunschweig e.V., you have to pay attention to the spelling: MushRoom. It is not simply about the fungus (mushroom), but rather about rooms. Anyone who thinks of mould here is absolutely wrong.
Students at the TU Braunschweig have developed a technology for producing sustainable insulation materials with the help of specially cultivated mushrooms. This is currently being piloted with the Makerspace Protohaus.
Mushrooms are excellent recyclers and are happy to take household waste such as paper, cardboard or coffee grounds! But they are not only suitable for consumption. Their mycelium, an underground "root system", grows through a substrate at breakneck speed and thus produces a compact, solid material.
Heat can be used to dry this and kill the fungus, so that the end result is a water-repellent and well-insulating material. The trick is that this material consists only of natural residues and is therefore completely degradable.
We could use it to replace, for example, insulating materials or packaging material based on Styrofoam!
Last not least: NuTree from Münster fighting malnutrition in Ghana
NuTree has set itself the goal of building a farm in Ghana that will expand the food supply in the region and provide people with a sustainable source of income. An important role is played by the drought-resistant tree Moringa Oleifeira, whose leaves contain a variety of amino acids, vitamins and minerals and can make a significant contribution to a balanced diet as a food supplement.
The team of Enactus Münster e.V. has found a strong partner in the raindrop College of Applied Sciences in northern Ghana. NuTree's cooperation with the college thus not only ensures professional cultivation, but also creates a platform to train people as independent moringa farmers. The farm so far comprises over 1400 trees on an area right next to the college. In the future, it is planned to expand the project to an additional area.