Your Impact:
Your search queries:
Search queries of all GOOD users:
18.259.781
?
Search queries of all GOOD users
Amount generated for projects:
40.459€
?
Money generated in total
Learn more
Gexsi is part of the purpose economy. We use our search engine revenues to support social entrepreneurs who contribute to the 17 Global Goals. One way to source the projects that we support is through our challenges.
We congratulate all winning teams of our Gexsi Impact Challenges, thank our partners Enactus Germany and SensAbility and all participating teams to make this series of competitions possible. In 2021, we supported the Enactus Startup Accelerator for the second time, while this year we are planning further awards – stay tuned!
Learn more about the latest Gexsi Challenge:
IMPACT CHALLENGE #3
Enactus Germany (Nov 2020)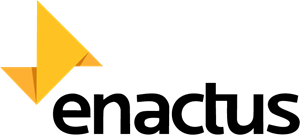 Gexsi was official partner of the Enactus Germany Startup Accelerator Pitch where the 10 finalist teams present their student-led startups. We awarded three outstanding impact startups  who take a bold approach to positively change the world: glassic (1st), Moufense (2nd) and, the team with the most online votes, Save the Grain (community award).


IMPACT CHALLENGE #2
SensAbility – WHU Business School (Summer 2020)
The university spin-off Mango Solar from Ulm, Germany, won the Gexsi Social Pitch and was awarded our 2,500€ prize for its powerful work to use cloud-technology to lighten-up homes in the most remote place in Sub-Saharan Africa. We conducted the challenge jointly with SensAbility – WHU Impact Summit, Europe's largest student-let conference on sustainable business. Get to know all participating startups:

IMPACT CHALLENGE #1
Gexsi Call to Action (Winter 2019/20)
The startup Health4Bees was awarded the first 2,500€ Impact Challenge Award for its ground-breaking work to use data collected by the bees themselves to identify and eliminate toxins in the environment. Health4Bees was selected by the Gexsi Jury from some 15 social start-ups who participated in our call for proposals in late 2019. The award money helped the team to register a legal entity which to date did not exist.
Become a Gexsi Impact Challenge Partner!
We are actively looking for partners to run Impact Challenges. If you have reach to an exciting group of young, entrepreneurial impact projects whose stories are worth sharing to a wider audience, or if you like to engage as a sponsoring partner, let us know!
Past Challenges
Gexsi Social Pitch
When: July 2020
Partner: SensAbility – WHU Business School
Winner: Mango Solar
Award: 2500€ Impact Loan
Community Awards: Grome, Pompei Project / 500€ each
When: December 2019
Winner: Health4Bees
Award: 2500€ Impact Loan
Do you like to nominate a great impact project?
We continuously like to learn about inspiring social entrepreneurship initiatives, as we support projects not only through our Impact Challenge Series.