"Commitment is defined very differently in Sri Lanka than in Germany" – INTERVIEW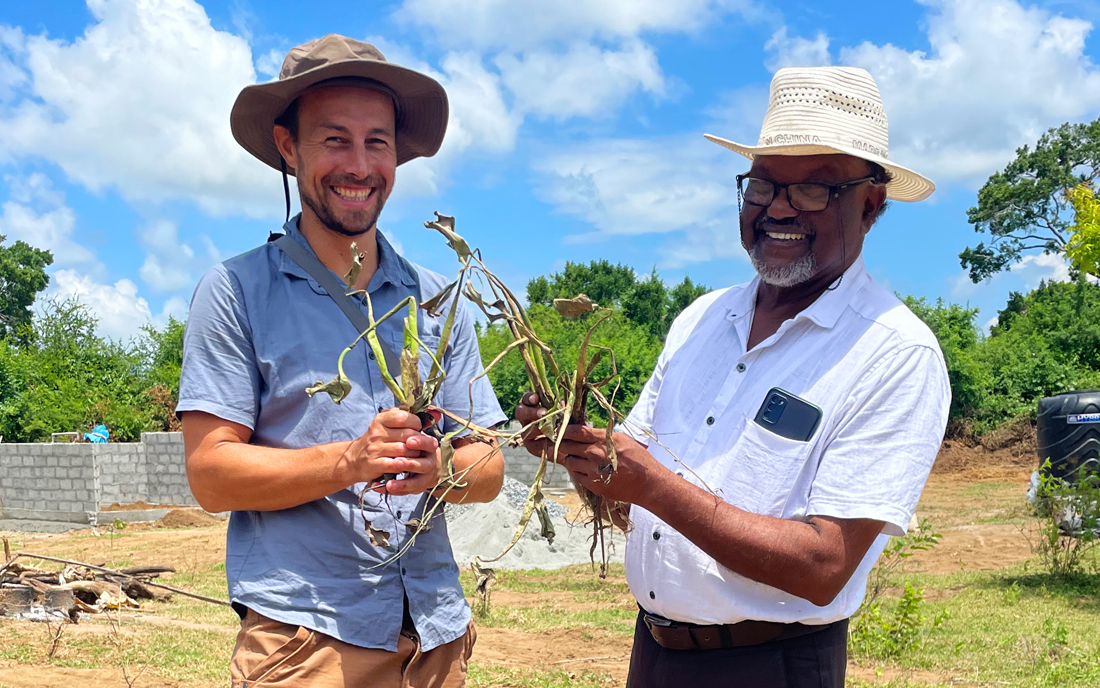 Thomas Betzold has founded a start-up in Sri Lanka that produces biochar from the invasive water hyacinth. In this way, a harmful plant is transformed into a soil conditioner that compensates for CO2.
Not everything that looks beautiful is also good for the environment. One such case is the invasive water hyacinth, which threatens the livelihood of many people worldwide due to its explosive growth and lack of natural enemies. Thomas Betzold wants to solve this problem with his start-up Fuscum Soil Enhancer in Sri Lanka. Under the umbrella of the Char2Cool non-profit organisation, which developed the idea, the aquatic plant is fished out, dried and processed into a plant carbon (Biochar). What many people don't know: The water hyacinth is responsible for the world's largest emission of methane, which is 86 times more harmful to the climate than CO2. Besides the immense contribution to climate protection, this also provides jobs and food security in poor regions – a classic win-win situation.
What problem do you solve with Char2Cool? Why exactly does it need your solution?
We produce a soil improver from a harmful, invasive plant. By the way we bind CO2 with it – for centuries.
What did you do before you started the current project/company?
I started out as an emergency paramedic and then took a detour into the management of an event service provider. Both were formative in my approach to work and ethics. With my studies, I found my way into my current field.
What or who motivated you to become a social entrepreneur?
I had done research on my business idea and was burning for the concept. Ultimately, however, it was my girlfriend who gave me the impetus to start implementing it. Walter Danner from Char2Cool then provided important impulses on how I could set up the project as a social enterprise.
Which of your successes do you remember most?
There are two. One is the completion of our production site, because that really made the idea tangible. The other was negotiating with an organic farming cooperative that is now testing our product. It was great to see that both sides have similar ethical aspirations, which we are now working towards together.
Were there any moments that were particularly challenging and what did you learn from them?
Commitment is defined very differently in Sri Lanka than in Germany. In the meantime, we have found a way to deal with this: Persistence and composure.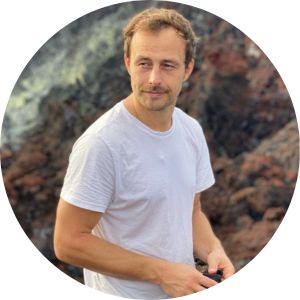 © Thomas Betzold
"The world needs fair taxes. No one should shirk responsibility."  — Thomas Betzold, Co-founder of Char2Cool
Where should the journey go in the future and what are the next big goals?
We want to become economically self-supporting as quickly as possible. A second location is already being discussed. Above all, however, we want to serve as a blueprint for how the problematic water hyacinth can be used as a valuable resource. After all, the problem is present throughout the tropics.
What podcast do you listen to regularly? What book is an absolute must-read for you personally? 
Sounds a bit dusty, but I love to sink into the Weltzeit and the features of Deutschlandfunk. 'Factfulness' by Hans Rosling and 'Humankind' by 'Rutger Bregman are books that mean a lot to me, both give a realistic, positive view of the world and at the same time call for action on the part of the individual.
What are your tips for doing good in everyday life? Where do you find it rather difficult to live sustainably?
I don't want to lecture anyone, but eating less meat would have a positive effect on the world on many levels. My biggest shortcoming is certainly my love of travel. I don't want to deny myself that either, but I do want to live more consciously.
Complete this sentence: The world needs more…
… fair taxes. No one should shirk responsibility.
Is there anything else you would like to share?
Kästner put it most aptly: "There is nothing good unless you do it." He is so right! 🙂
Every month, we interview interesting entrepreneurs and focus on their personal stories. The interviews are intended to inspire, motivate and encourage people to put their own ideas into practice.

Do you know any social entrepreneurs with an inspiring story that we should interview? Then write to us!
Andrea Rebensburg, GOOD Impact Portfolio: andrea@good-search.org
We support Char2Cool in August 2023 with the proceeds of GOOD. Find out more on the project page: