Flower Power – more appreciation for cut flowers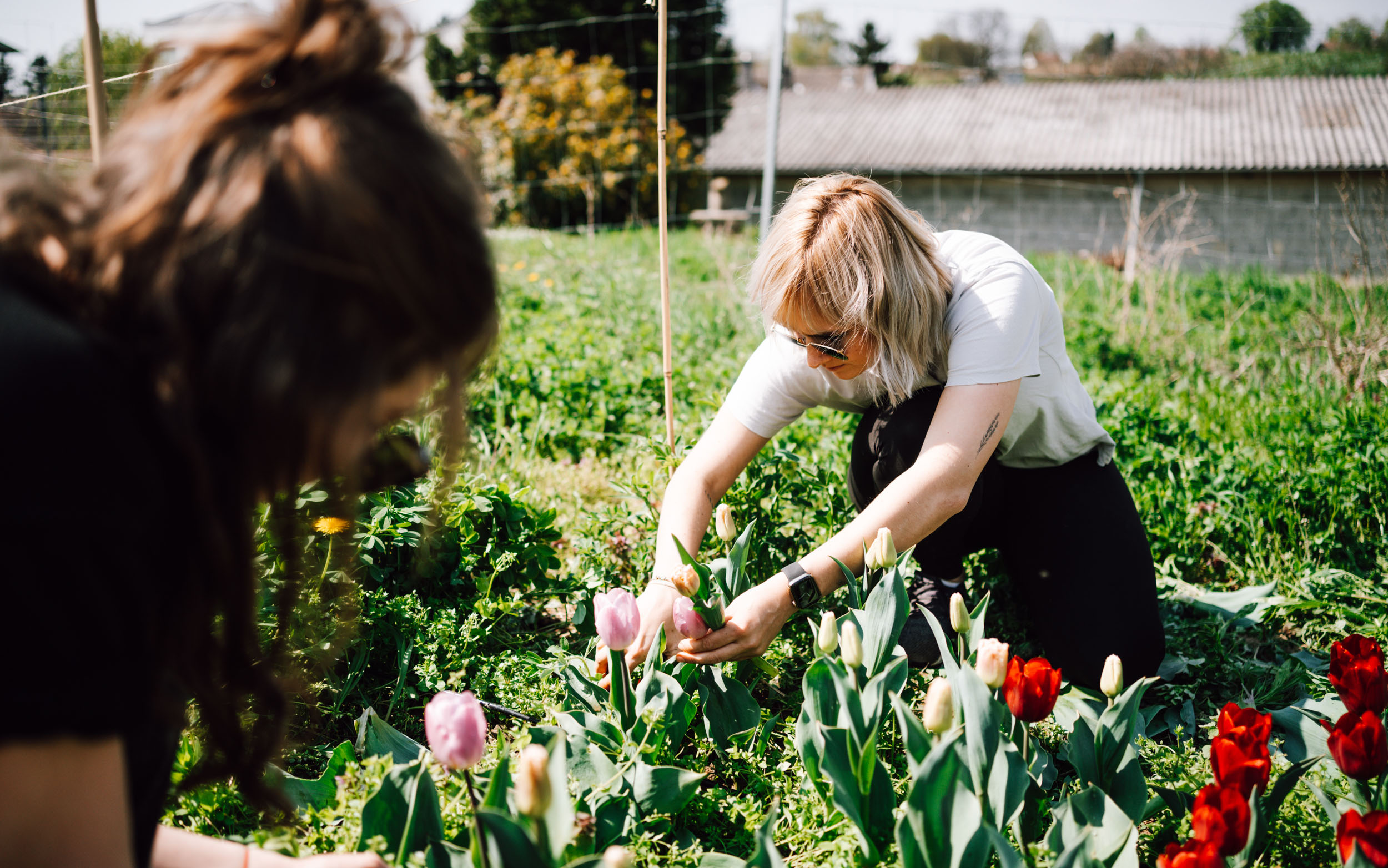 Regional, seasonal, sustainable – this is what the slow flower movement is committed to and advocates for cut flowers from the region, grown from organic seeds and cultivated without the use of pesticides. In this way, they are standing up to the billion-dollar business with cut flowers as imported mass-produced goods.
The slow flower movement originated in the USA. The growing movement, which was founded in Germany in 2019, now includes flower farmers, floral designers, florists and flower gardeners from Germany, Austria, Switzerland and France. The association thus serves to promote the exchange of ideas among members on topics such as sustainability, fair trade and climate protection. The aim, however, is to raise awareness and educate the general public. Because what consumers rarely know is that there is no obligation to label the origin of flowers. And quite honestly: Who has ever asked in a flower shop about the origin of roses for Valentine's Day or taken a closer look in a discounter?
Cut flowers as imported mass-produced goods
About 90 percent of all cut flowers available in Germany and sold at wholesale markets are produced abroad. In 2019, the total value of all imported flowers was 1.03 billion euros. Mostly they come from the Netherlands, where they are grown in heated greenhouses using a lot of energy. Special lighting, heating as well as ventilation are used to ensure rapid growth and a good harvest.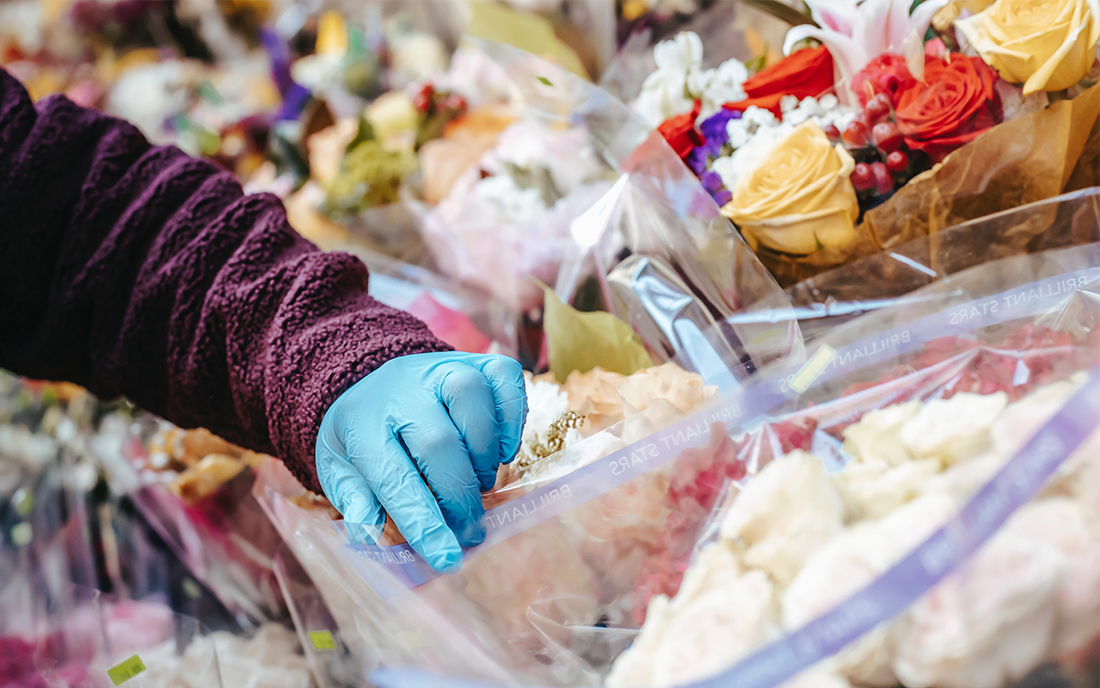 Many of the cut flowers also have a long transport route behind them, as they are grown in countries such as Kenya, Zambia, Ethiopia or Ecuador. In addition to the poor CO2 balance, there is also the high use of pesticides to protect the plants from rotting on the long transport routes. And even if the flowers come from the field, the local nature and population are damaged in the long term by spray residues from the monocultures and by the immensely high water consumption. Moreover, the working conditions on site can rarely be described as fair or transparent.
Small flower fields in the rhythm of nature
The slow flower movement wants to counteract these abuses in the conventional cultivation of cut flowers and show that production and cultivation of cut flowers can also be sustainable and fair. Everything that can grow in the local climate is cultivated. Conversely, this means that the Germans' favourite cut flower, the rose, will not be available all year round. Allowing more naturalness means not offering tulips in January that grow in the outdoors in April at the earliest. This requires a rethink on the part of customers – and the industry. Florists have to make the alternatives visible. For example, with the wealth that nature has to offer on their doorstep.
How sustainable flower cultivation works
Slow flowers are planted in the natural rhythm of the seasons. Therefore, it is necessary to follow nature and know which flower species grow when. This requires precise planning of sowing and harvesting. The plants are grown with sustainably produced seeds in fields or raised beds. The use of genetically modified plants is avoided and no pesticides or other toxic substances are used. Instead, natural help is provided, for example by lacewing larvae. Fertilisation is naturally done with organic material such as horse manure. In addition, attention is paid to mixed cultivation, so that the desertification of the soil is counteracted. All this together promotes biodiversity in the flower fields. In addition, waste is to be avoided: For example, plastic packaging is to be avoided and no cutting foam is to be used in floristry. This is often used at events and weddings, but is a disposable product that produces a lot of microplastic.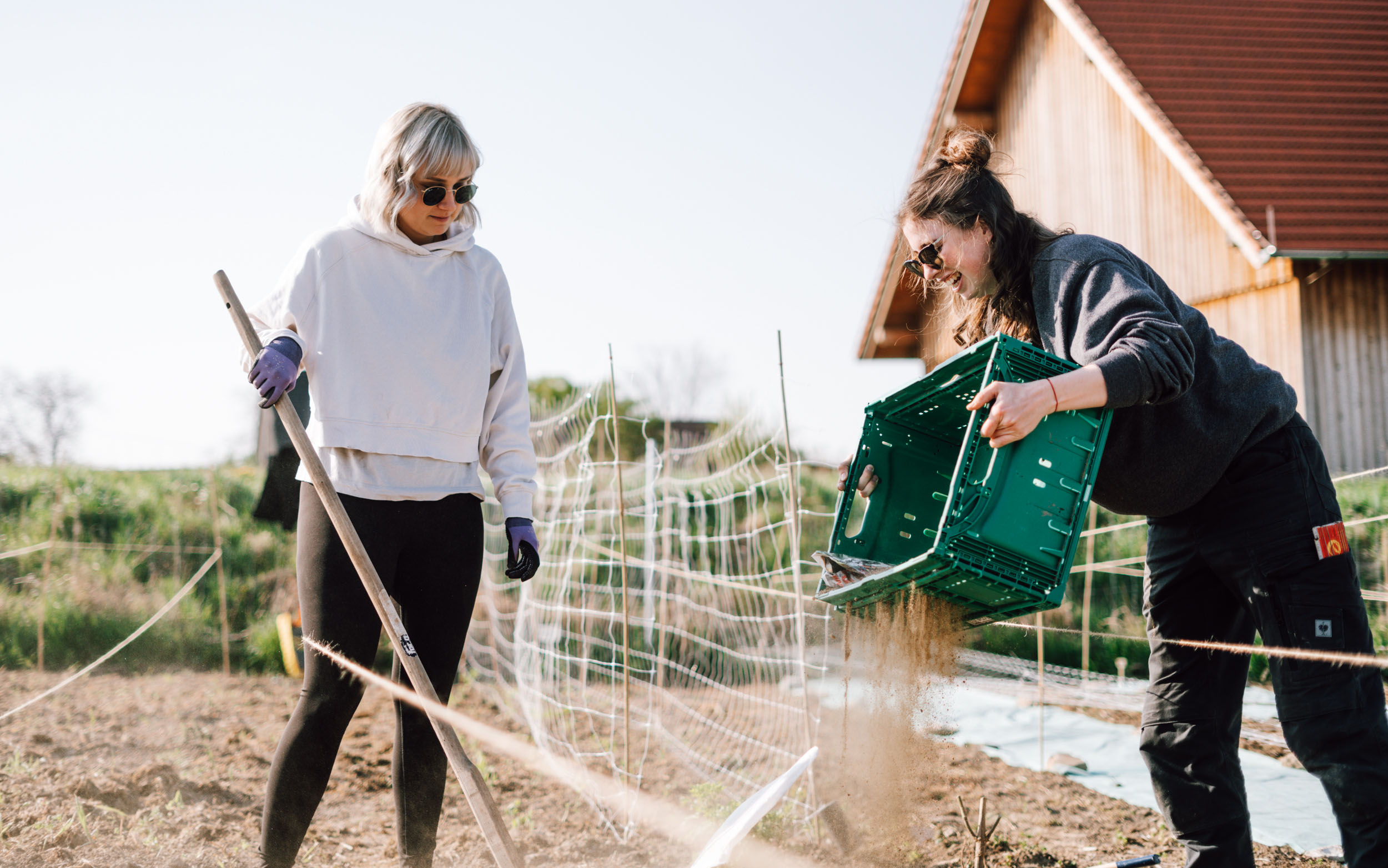 The flowers should grow at their natural pace and not be pushed by artificial fertilisers, heaters or floodlights. The transport routes to the florists are short, the flowers enormously long-lived and robust because everything has grown healthily. The English term slow flower sounds hip, as if it were a new trend. But it is quite simply what grandma used to do in the farm garden: harvest your own things and understand where things come from. In the German region, slow flowers can be grown in this way from March to November. These can be very diverse. Popular varieties include poppies, cornflowers, levkojen, columbine, St. John's wort, peonies, baby's breath or vetches. In winter, you can opt for dried flower bouquets, which are long-lasting and can be rearranged to suit your mood.
The slow flower movement is still a niche, cultivation takes place on small areas in town and country, usually on less than one hectare (10,000 m²) of land, and it will not play a market-relevant role for a long time yet. The members are spread all over Germany, the flowers are still difficult to get. Moreover, they are more expensive than conventional bouquets. But they cannot and do not want to compete with the prices in the conventional flower trade. With its focus on seasonality and sustainability, however, it hits the nail on the head. More and more people are willing to pay more, especially for individuality. In return, sustainably produced flowers last much longer in the vase than those from the supermarket. In the end, everyone pays more for cheap flowers. However, a real market for slow flowers has yet to develop here. However, it has also started so small in other areas, just think of organic products and sustainable clothing.
The Blooming Project – Making sustainability bloom

The Blooming Project is part of the slow flower movement and the winning project of our community voting in April 2022. With their regional, seasonal and organically grown cut flowers, they create an alternative to the conventional cut flower assortment. Their goal: more sustainability in the industry. Co-founder Hannah Krimmer came up with the idea while working at the Unverpacktladen when her search for flowers that are grown regionally and sustainably came to nothing. With their offer, they can now expand the product range themselves. The two founders met during their Master's degree course in Green Marketing. It quickly became clear that they wanted to take responsibility along the entire value chain with their socially and ecologically fairly produced flowers.
«The conventional cut flower market brings with it several social and environmental issues due to monocultures, long transport routes, packaging and disastrous working conditions. Following the example of the slow flower movement, The Blooming Project is our lever to create a turnaround in the industry. We want to work with nature, not against it.» Hannah Krimmer, Co-Founder, The Blooming Project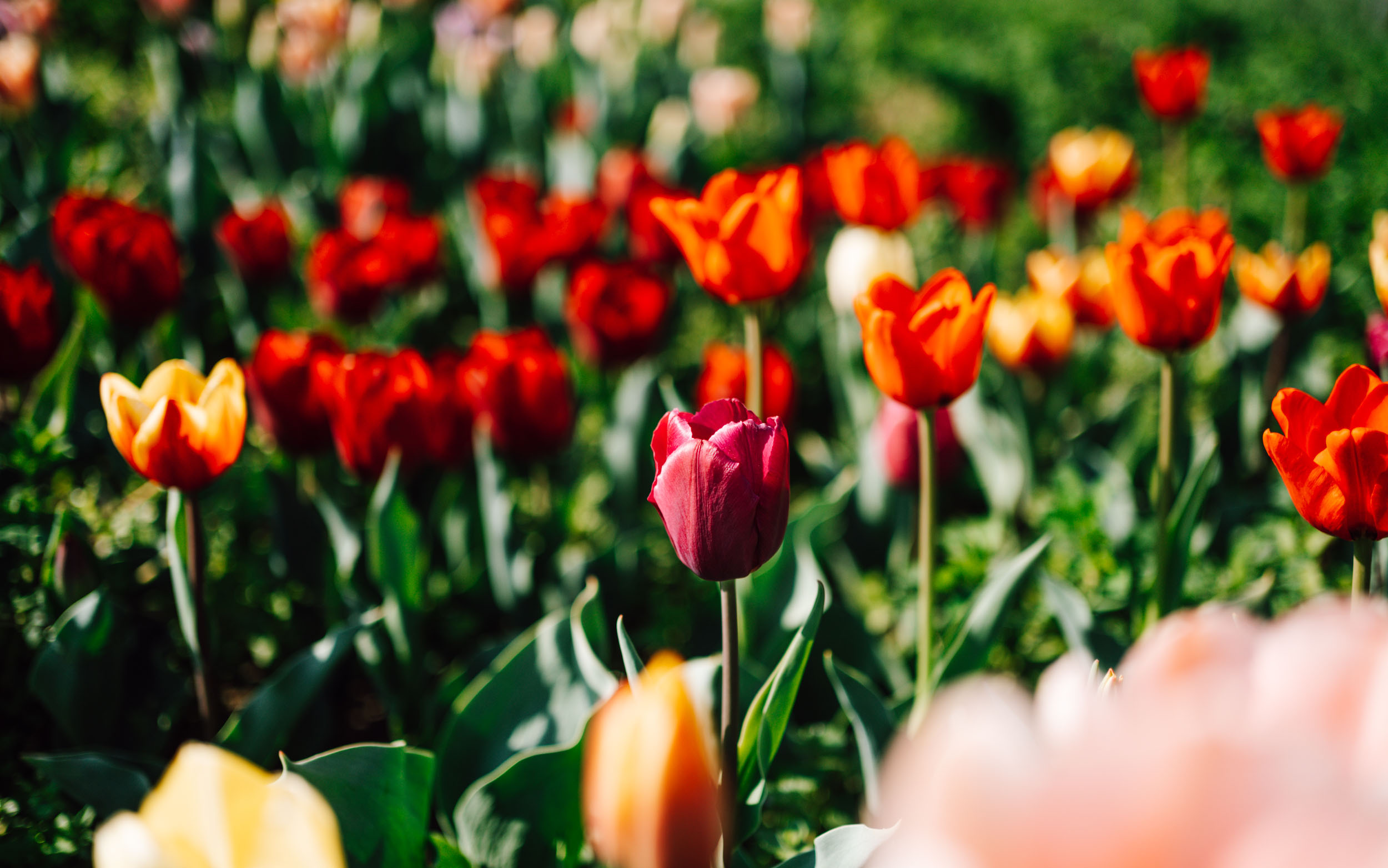 Part of the business model are cooperations from which synergies can arise: The team works together with farmers and florists in a fair way that benefits everyone. The Blooming Project uses unused land belonging to the farmers, who thereby gain in biodiversity.
The Blooming Project wants to bring more transparency into the cut flower business and bring cultivation back to our region – because cut flowers can certainly be cultivated in our latitudes. This promotes biodiversity and helps to get more insects back into the local fields. To realise its goals, the initiative is currently cultivating an area of 1000 square metres in the Weinviertel in an ecological way. In spring, the first flowers are ready for harvesting and are either sold to florists or tied into bouquets and sold. Thus, two areas are united: flower cultivation and flower sales, which in turn results in a completely transparent and traceable value chain.