17 Goals: How social enterprises in Austria create opportunities for people with disabilities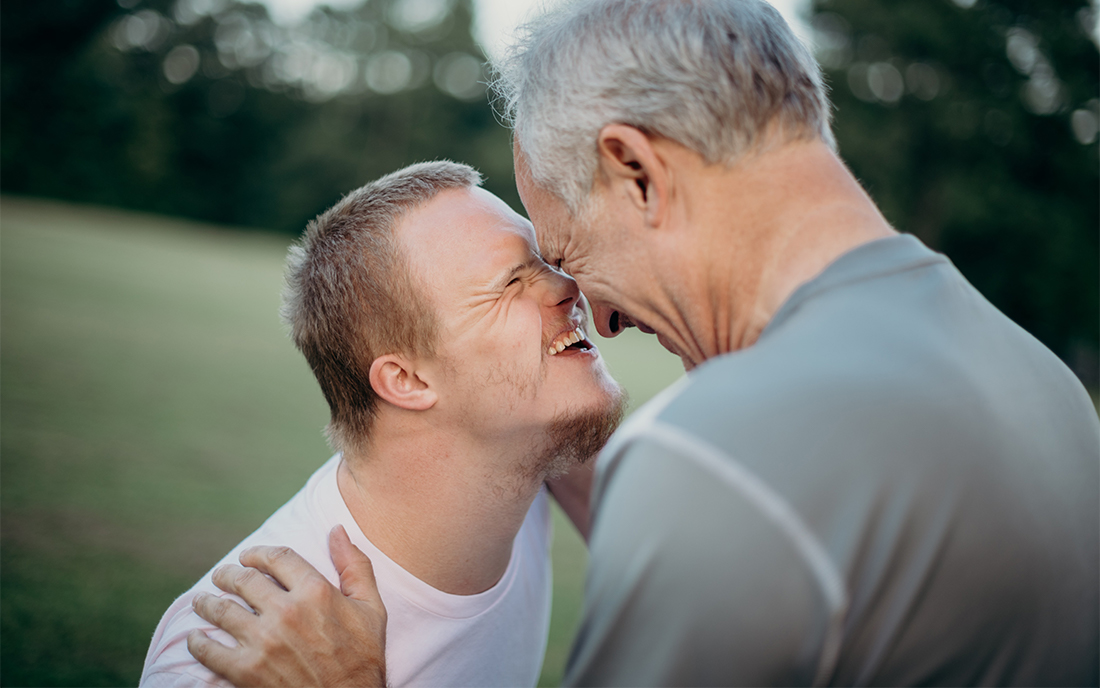 "Seeing shoes" and helpful online platforms that adapt agilely to a wide variety of needs in times of crisis: We present 9 social enterprises from Austria that aim to revolutionize everyday life for people with disabilities.
According to Statistics Austria, 18.4 percent of the resident population in Austria lives with a disability, which corresponds to about 1.3 million people. Above all, they want one thing: to lead a self-determined and unhindered life. But all too often, people with disabilities still encounter obstacles in their everyday lives that need to be removed so that they can live self-determined lives in the midst of society. From innovative products like "seeing shoes" and clever ideas that turn a perceived disadvantage into strength to helpful online platforms that are agile in adapting and proving themselves, especially in times of crisis, these Austrian social enterprises create opportunities for people with disabilities. With their commitment, they actively advocate for SDG #10 – Reduced Inequalities. In addition, their actions also have a positive impact on other SDGs, such as SDG #8 – Decent Work and Economic Growth and SDG #3 – Health and Wellbeing.

Specialisterne Austria
The "Specialisterne Foundation" was founded in 2004 in Denmark by Thorkil Sonne and pursues the goal of improving the integration of people on the autism spectrum into the labor market. This is because those affected are still confronted with prejudice, bullying, and a lack of understanding in society. According to estimates, one percent of the population lives on the autism spectrum, of which about 80 percent of all employable persons are unemployed. The association, which is now active in more than 12 countries worldwide, including Austria, addresses this social problem. After all, 20,000 people in Austria are also affected by the problem of a high unemployment rate. Specialisterne wants to create more jobs for autists by turning the strengths of autism into entrepreneurial success. They accomplish this through personal counseling, classes and training, and autism network, and job placement and coaching. With their valuable offer, 70 percent of all course graduates of Specialisterne Austria were able to find a job afterward. In this way, the initiative, which operates according to a social-entrepreneurial approach, successfully promotes tolerance and equal opportunities in the labor market.

myAbility
The innovative social enterprise "MyAbility" also wants to work for more equal opportunities and accessibility on the labor market. They help companies in German-speaking countries to recognize and properly utilize the potential of people with disabilities as employees and customers. A glance at the statistics shows that there is huge hidden potential here: according to the WHO World Report on disability 2011, more than 15 million people with disabilities live in Germany, Austria, and Switzerland. The social enterprise passes on its extensive business knowledge and know-how to the partner companies and develops inclusion strategies together with them. At the same time, the social enterprise also knows how to live these values itself. The inclusive team of MyAbility consists of experts with and without disabilities, who also see themselves as "Ability Engineers".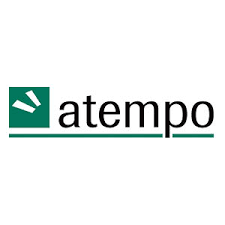 Atempo
The Graz-based social enterprise "Atempo" specializes in the development of products in the areas of general education, integration into the labor market, accessibility, and the evaluation of social services. They want to make it possible for all people to work, live and reside equally. Among other things, the social business developed "ava", an online platform for the assistance of disabled people. Here, interested people can register as assistants for people with disabilities and offer their support. When registering, people can specify their own interests and experience, so that they can find the right assistance that matches their own needs. Furthermore, the company is behind "Das Lorenz", one of the few inclusive restaurants in Graz. This means that people with and without disabilities work both in the kitchen and in service.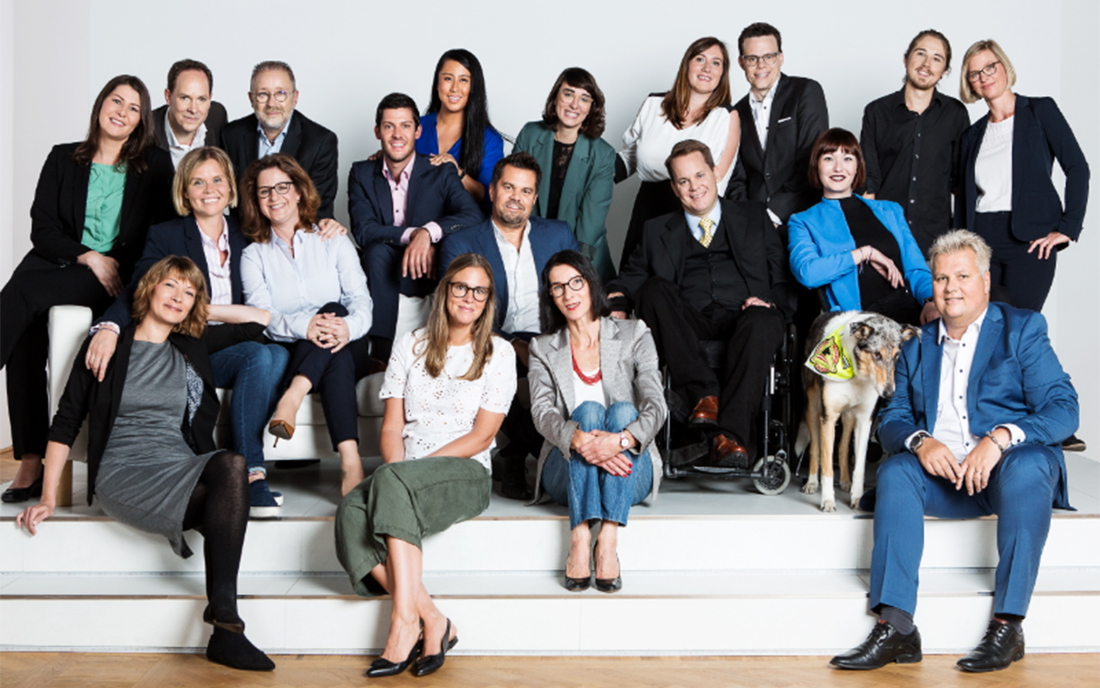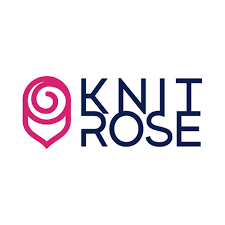 Knitrose
Very similar to the German social business "Blauherz", the Austrian company "Knitrose" specializes in the production of clothing for wheelchair users, senior citizens, and women with mobility impairments. The social business from Vienna was founded by Olena Kimova, who volunteered in an elder home before founding the company. At work, she noticed how difficult it can be to dress people with limited mobility with conventional clothing. This gave her the idea to design clothes that are not only easy to put on and take off but also look beautiful and are made of high-quality materials. In collaboration with the nursing staff, she developed the first prototypes without traditional buttons and with a special cut that ensures that people with disabilities can dress without pain and stress. Meanwhile, the Knitrose shop features garments such as sweaters for women with care needs and ponchos, all of which are produced fairly and sustainably in Italy. The garments are made from a high-quality yarn blend that is not only particularly easy to care for, but also dries quickly and adapts comfortably to any weather condition, making it ideal for people who rely on a wheelchair and/or have mobility limitations.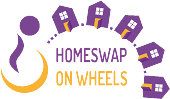 Homeswap on Wheels
"Homeswap on Wheels" is an online platform where you can find accessible home swap offers and thus enable a self-determined vacation. No matter whether one is dependent on a wheelchair, uses a rollator or scooter, lives with personal assistance, or owns a guide dog – on the platform one finds a varied offer of barrier-free accommodation, which one can take all for a vacation. One can filter precisely after different equipment characteristics, which one is accustomed also from at home. The platform was founded by Tiam Grundstein, who is disabled himself and thus more than aware of the various challenges of barrier-free travel. The founder has been active in disability politics for a long time and wants to enable accessible travel for everyone with his platform. During the Covid-19 pandemic, he developed the concept of the "extended living room". Under the motto "HomeSTAY on Wheels", Tiam initiates a bi-weekly Zoom Call for disabled, chronically ill, and elderly people. Here they find a safe space where they can talk to each other about current challenges and fears while sharing helpful tips on how to cope with everyday life.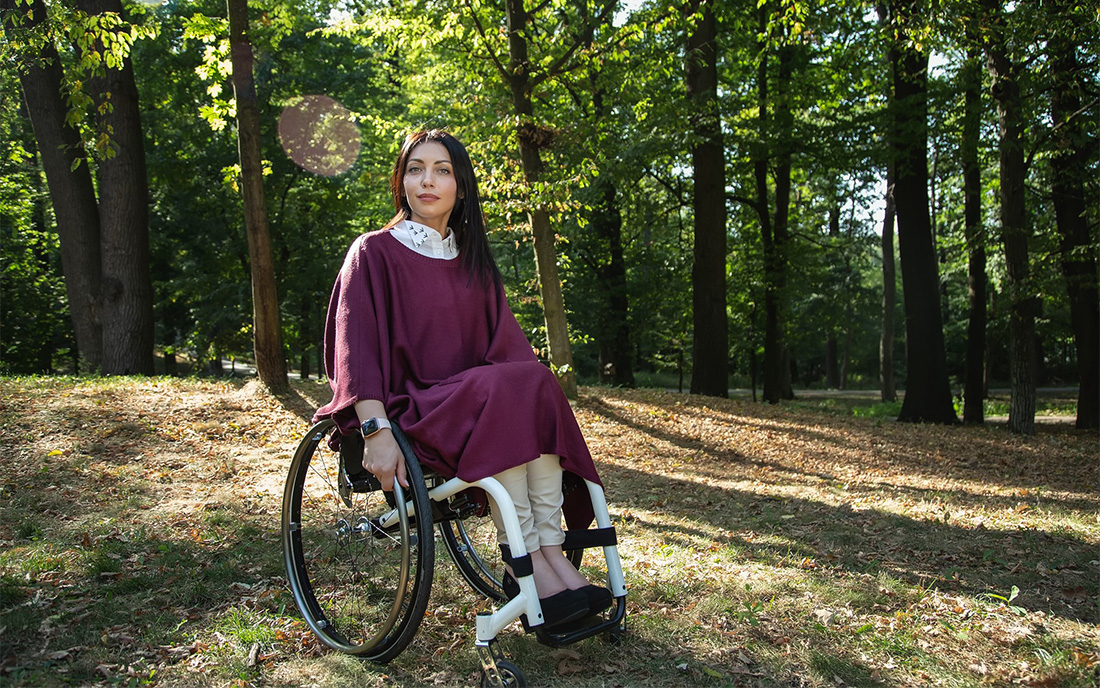 The social business Knitrose manufactures clothing for wheelchair users,
seniors and women with mobility impairments.

LeadMe
The glasses from the Viennese company "Leadme" look like ordinary sunglasses, but they help blind and visually impaired people to better manage their everyday lives. This is achieved by infrared sensors attached to the glasses, which detect obstacles at eye level and above the hips. In this way, Leadme's glasses also protect against everyday obstacles that a cane or guide dog would not detect. Haptic feedback at the side of the glasses draws the wearer's attention to the obstacle and allows him or her to avoid it. The development of the first prototypes was done in close cooperation with the Hilfsgemeinschaft der Blinden und Sehschwachen Österreichs. Through continuous testing and improvement, the three founders ensure that their innovative glasses really do make a lasting difference to the everyday lives and social interaction of people with visual impairments.

Innomake
The "seeing shoes" from the Austrian startup "Tec-Innovation" are based on a very similar principle and aim to make the everyday lives of blind and visually impaired people safer. "Innomake" is a shoe equipped with a warning system that is attached to the front of the shoe. With the help of distance and foot movement sensors, a vibration unit, an ultra-bright LED, and a processing unit, as well as a wireless connection to the smartphone, the shoe detects obstacles and informs users either tactilely, acoustically, or visually. The electronics are optimally protected by a water- and dust-resistant housing and can thus withstand any weather. The built-in rechargeable batteries last up to a week and can be fully recharged within three hours. Innomake's shoes are available in selected shoe stores and can also be ordered Austria-wide from the startup's online store.

Discovering Hands
"Discovering Hands" sees a strength where others see a disadvantage and save lives by meaningfully expanding breast cancer screening. This is made possible by the distinctive sense of touch of blind and visually impaired women, who are able to sense even the smallest abnormalities in breast tissue and can detect three times more malignant changes than sighted doctors. The successful idea from Duisburg starts now also with a branch in Austria. Here, the job description of the so-called Medical Tactile Examiner (MTU) must first be established within the framework of an effectiveness study. Interested women over the age of 40 can participate in this study and receive a free tactile examination. By participating, the participants will then contribute to establishing a new professional profile and improved breast cancer screening in Austria. Furthermore, training courses on tactile self-examination are offered in both Germany and Austria, where MTUs pass on their knowledge to sighted women so that they can regularly examine themselves at home for preventive purposes.
At Discovering Hands, the keen sense of touch of blind
and visually impaired women help in breast cancer screening.

AfB
The abbreviation "AfB" stands for Arbeit für Menschen mit Behinderung (Work for People with Disabilities) and is Europe's largest non-profit IT company. In the company, which specializes in the refurbishment of used IT hardware, people with and without disabilities work together hand in hand and without barriers. A total of 500 people work at 20 different locations, including Germany, Austria, France, Switzerland, and Slovakia, 45 percent of them with disabilities. Since its founding eight years ago, the non-profit company, which is also recognized as an inclusion company, has refurbished and remarketed numerous IT devices. This has not only protected the environment but also saved valuable resources compared to new production. Furthermore, AfB regularly donates its refurbished equipment to initiatives worldwide. During the pandemic, the social enterprise most recently founded the "Mobile Learning" initiative, in which companies provide iPads and laptops to schools and families at favorable conditions, and teachers are supported in successfully planning notebook and tablet classes.
The 17 global Sustainable Development Goals (SDGs) are a roadmap for the future adopted by the global community in 2015. They are aimed at everyone: governments worldwide, but also civil society, the private sector and academia.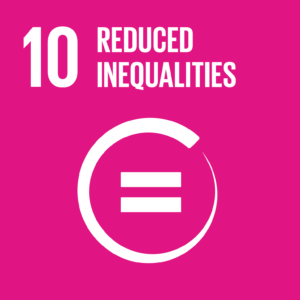 Goal 10 – Reduced Inequalities within and among countries
In its 2030 Agenda, the international community has enshrined the following sub-targets for SDG #10 – "Reduced Inequalities":
Income growth for the poorest 40% should each be above the national average by 2030

All people should have equal opportunities – regardless of age, gender, sexual orientation, disability, ethnicity, religion, origin or social and economic status

Eliminate discriminatory laws and policies

Reduce inequalities more effectively

Give developing countries more of a voice

Orderly, safe, responsible, and regular migration and mobility