11 tips for less waste and more sustainability in the kitchen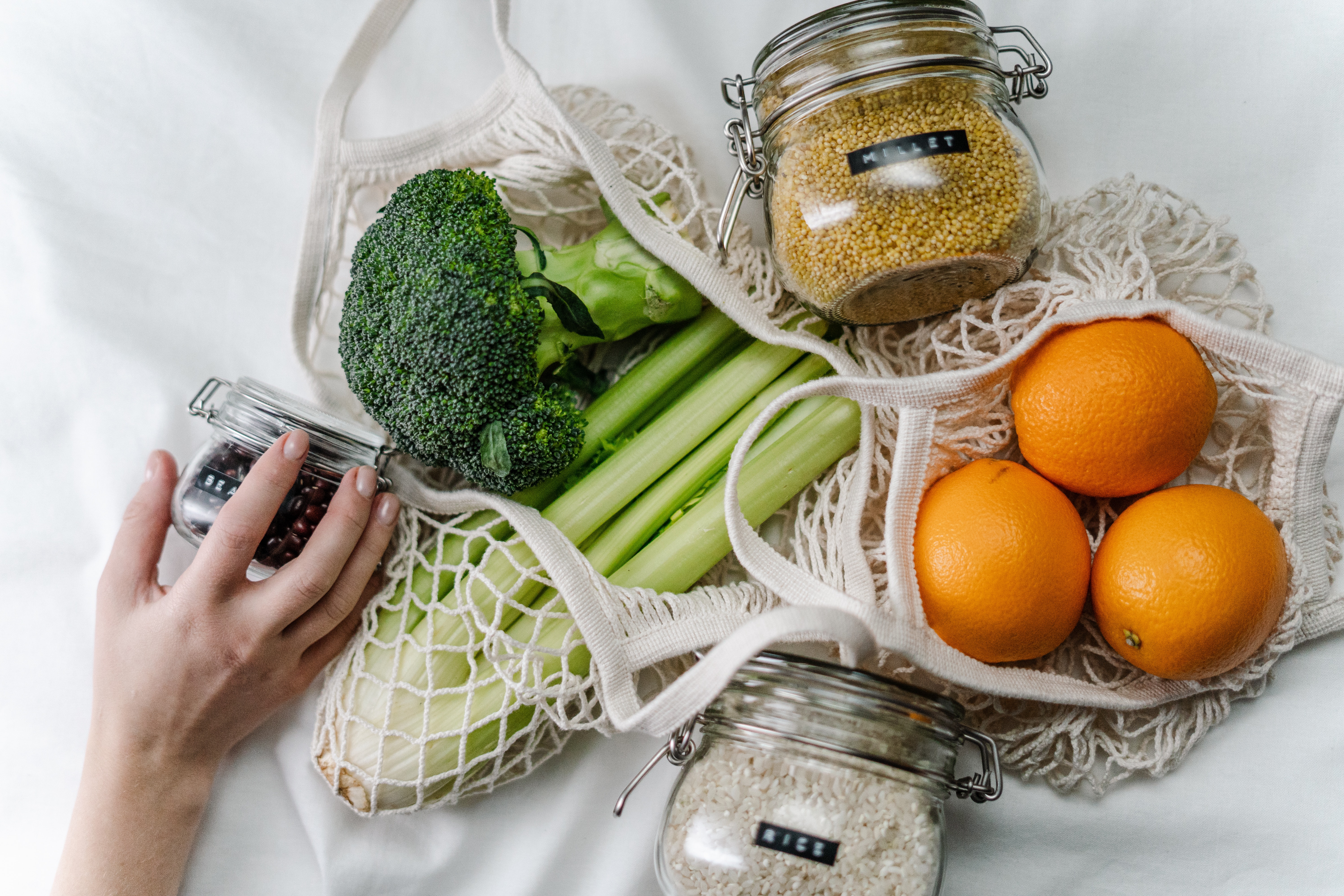 Sustainable food, smart kitchen tools, social supermarkets, and of course the good old snack for in-between: We've compiled a list full of inspiring social enterprises that make it easier for you to protect resources and use less plastic.
We continue our series – this time the kitchen is on the agenda!
Our team members are already diligently trying to keep an eye on a sustainable household. To do this, we regularly search for innovations that can help us implement these goals. And we are always happy when we come across new, unusual ideas that want to make the world a little better. An important note at this point: Since we work for the common good, we do not earn any money from the products presented. Some of the initiatives are on the watchlist for our impact portfolio, which we support with the help of the income from GOOD – the internet search engine for a better world.
When cooking / cooking with the right tools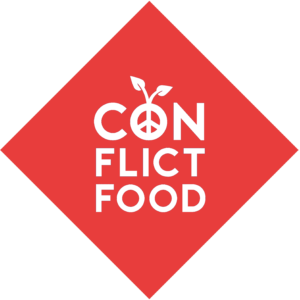 Conflictfood – The taste of peace
Since 2015, the social enterprise Conflictfood has been selling high-quality and fairly traded food from conflict regions. The team searches for typical specialties from the crisis regions and trades directly and fairly with the local farmers. They can look forward to fair wages without any middlemen. At the same time, the company's commitment strengthens local economic structures, combats the root causes of flight, and creates peaceful prospects. The product range currently includes saffron from Afghanistan, tea and coffee from Myanmar, and Freekeh from Palestine, a grain and real superfood from ancient times.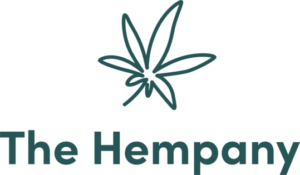 ChillChoc / Hemi – hemp cocoa and hemp seed drink from Stuttgart
ChillCoc is the first anti-stress cocoa and your relaxing break in the hectic everyday life. The vegan organic drinking chocolate consists of a combination of cocoa and hemp (CBD). While the hemp is grown in Germany according to legal regulations, the cacao comes from Latin America, where soil erosion is an increasing problem. As graduated physicists and chemists, two co-founders support diverse projects with knowledge transfer in order to reforest the ailing soils and make them fertile again. Because more healthy soils automatically mean more healthy food and people!
The Hemi hemp seed drink is another pioneer on the market. Instead of cows, hemp seeds are milked here. Thus, the organic drink is a great alternative for all those who suffer from a food intolerance such as gluten, nuts, soy, or lactose. At the same time, the nutrient-rich and tasty hemp is not only a true superfood for people, but also for the climate. Because the plant can be grown regionally in Germany, bind up to twice more CO2 than trees and also improve soil quality.
Behind the two brands is the Stuttgart start-up "The Hempany", which specializes in the production of sustainable food with hemp.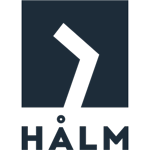 HALM – Reusable glass straws
Every day, huge amounts of plastic straws are thrown away. Thanks to the use of HALM's glass straws, over a ton of plastic is saved every day. Not wanting to stop there, the company takes environmental protection even further: through the "HALM Less Waste Initiative", each of the sets donates to worldwide cleanups and charitable projects. Compared to alternatives made of plastic, stainless steel, or bamboo, the glass drinking straws are absolutely hygienic, reusable over and over again, and have a neutral taste. In addition, they come without any plasticizers, color, and lead, so that you can completely indulge in carefree enjoyment.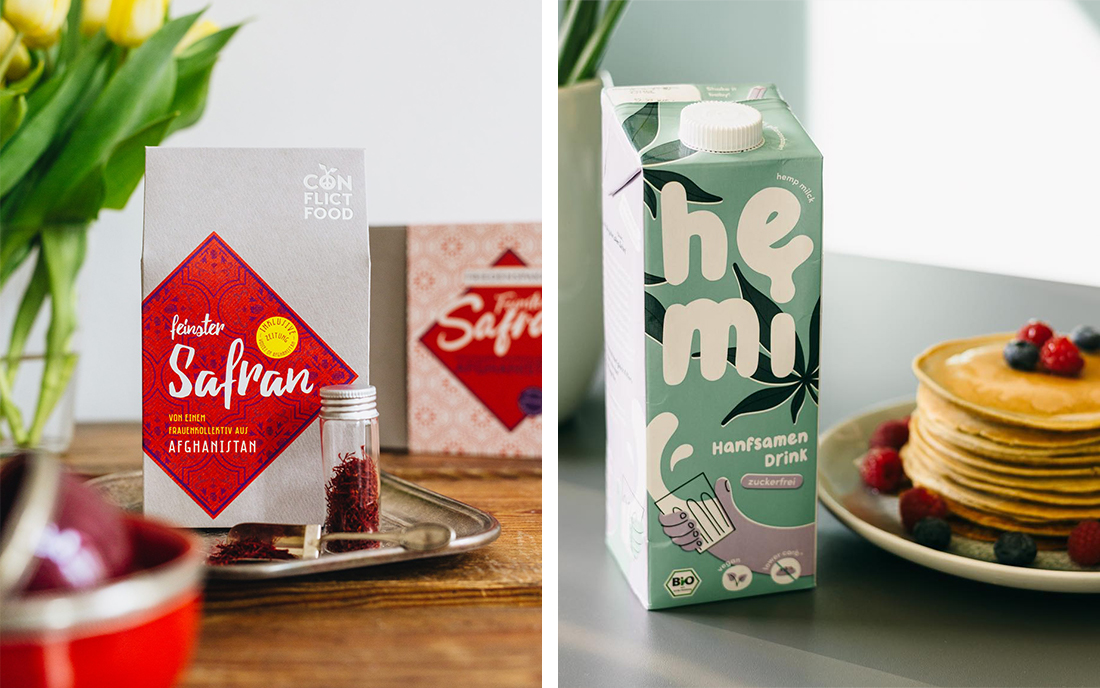 Robin Hood Store – Shopping against capitalism
Did you know that one-third of every euro spent in conventional supermarkets ends up as profit in the pockets of the investors? The Robin Hood organic supermarket is a community-based project that donates all profits to aid organizations fighting extreme poverty and climate change. Much like the famous eponym, who took from the rich to give to the poor, the creators are committed to more social justice. In the meantime, there are two branches in Berlin, in which one can go shopping. Anyone who becomes a member of the cooperative-like project can buy at a lower price. To join, you can either donate a fixed monthly amount or help out in the organic market for three hours a month. The result is a community supermarket that can be co-designed and is also a wonderful neighborhood meeting place.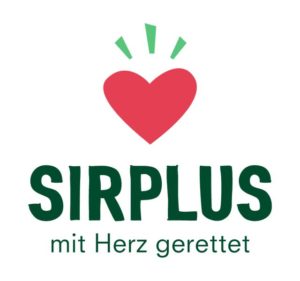 SIRPLUS – Saving food on a big scale
The SIRPLUS food rescue markets can now be found at four locations in Berlin. For all non-Berliners, there is an online store where you can save a lot of food from the garbage can. Every year, 18 million tons of food are thrown away in Germany. Among them are many products that are still perfectly edible and only end up in the trash because of their deviating size or shape or an expiring best-before date. It is precisely these products that you can save from waste at SIRPLUS and thus set an example against the throwaway society.

Original Unverpackt – Zero-Waste Shopping
Meanwhile, the products from the Original Unverpackt stores don't have to end up in the trash at all, because here you buy according to the zero-waste principle. The Berlin stores and the online store offer a variety of organic, natural, and sustainable products that come without disposable packaging. Founder Milena Glimbovski has been giving lectures on sustainability, zero waste, entrepreneurship, and retail trends since founding the company in 2012 and wants to inspire not only small changes in the everyday life of customers but also wants global companies to rethink and act towards a sustainable future.

GoodBuy – Because good consumption makes the world a better place.
Can consumption make the world a better place? Yes, says the store GoodBuy, which shows with its Berlin store and online store that consumption can give more back to the world than it takes from it. The whole thing works with products from good brands that have a positive impact and, for example, help people, protect the environment, or promote a fair world. GoodBuy not only pays close attention to the commitment of good brands but also to its own added value for society as a whole. For example, the social enterprise donates part of the proceeds from the store to social and ecological projects in the neighborhood. With plastic-free and climate-positive shipping, GoodBuy also ensures that orders from the online store also offer added value.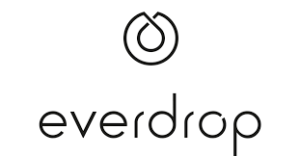 Everdrop – Sustainable cleaning products
Everdrop produces smart, sustainable cleaning products in tab form, where one tab makes one cleaning product. This not only avoids tons of unnecessary plastic waste but also saves CO2 emissions, which are caused by the transport of disposable plastic and water with conventional cleaning products. When it comes to ingredients, Everdrop does away with anything unnecessary; the main active ingredients are citric acid, sodium bicarbonate, surfactant, essential oils, and, depending on the cleaner, a food dye. By the way, Everdrop also produces detergents, natural sponge wipes, dishwasher tabs, and much more.

NAIKED – Cleaning utensils made from renewable raw materials.
At Naiked there are no frills, no unnecessary ingredients, and no (micro-)plastic. The products should not be inferior to conventional offshoots in their handling. This is the only way to achieve greater sustainability across the board. The more people decide on an ecological way of life and rely on sustainable products, the greater the impact! The product range includes loofah dishwashing sponges, dishwashing brushes, and cotton dish towels.
Naiked is part of wasserneutral GmbH and thus joins the Hydrophil and Lamazuna family.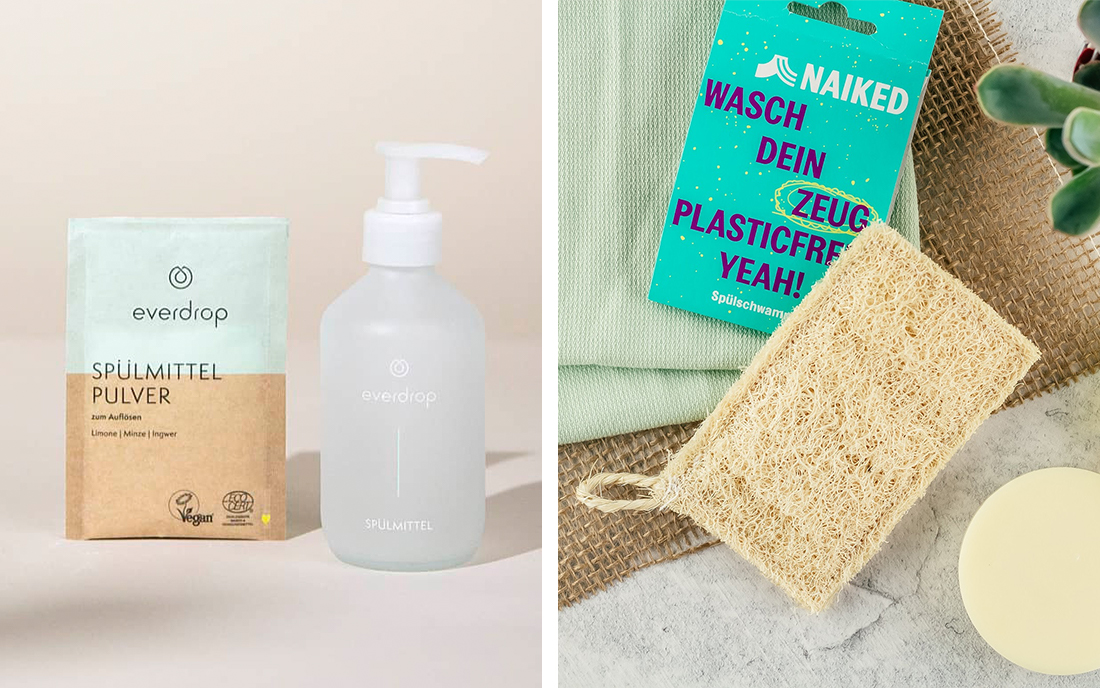 For in-between / snacktime!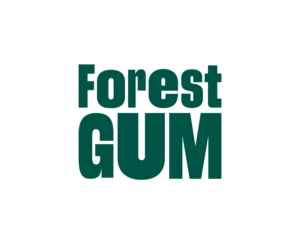 Forest Gum – plastic-free chewing gum
Did you know that conventional chewing gum is made of the same plastic base as plastic bottles or car tires? So what is generally declared as "chewing gum" in the ingredients list is, strictly speaking, pretty unpalatable. How nice that there is a good alternative on the market in the form of Forest Gum. Based on the chicle tree, the plant-based chewing gum consists of purely natural ingredients, its sugar-free, and does not contain any artificial flavors or chemical additives. The tree grows in the tropics of Central America, where Forest Gum works with local partner cooperatives that manage the trees traditionally and sustainably. In this way, the social enterprise actively contributes to the long-term protection and preservation of tropical forests. Thanks to direct and fair cooperation with its partners, the young company also ensures better living conditions for local families.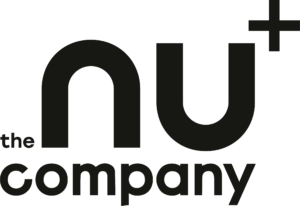 the nu company – Enjoyment with a clear conscience
The purpose company The Nu Company from Leipzig produces healthy, plastic-free, and climate-positive snacks such as chocolate, muesli, and protein bars as well as protein shakes and chocolate nut creams. All products are organic, vegan, contain no refined sugar, and are packaged in specially developed, compostable cellulose packaging. For every product sold, the company plants a tree in cooperation with the organization Eden Projects and thus supports reforestation projects worldwide. Together with consumers, the social enterprise has already planted over five million trees.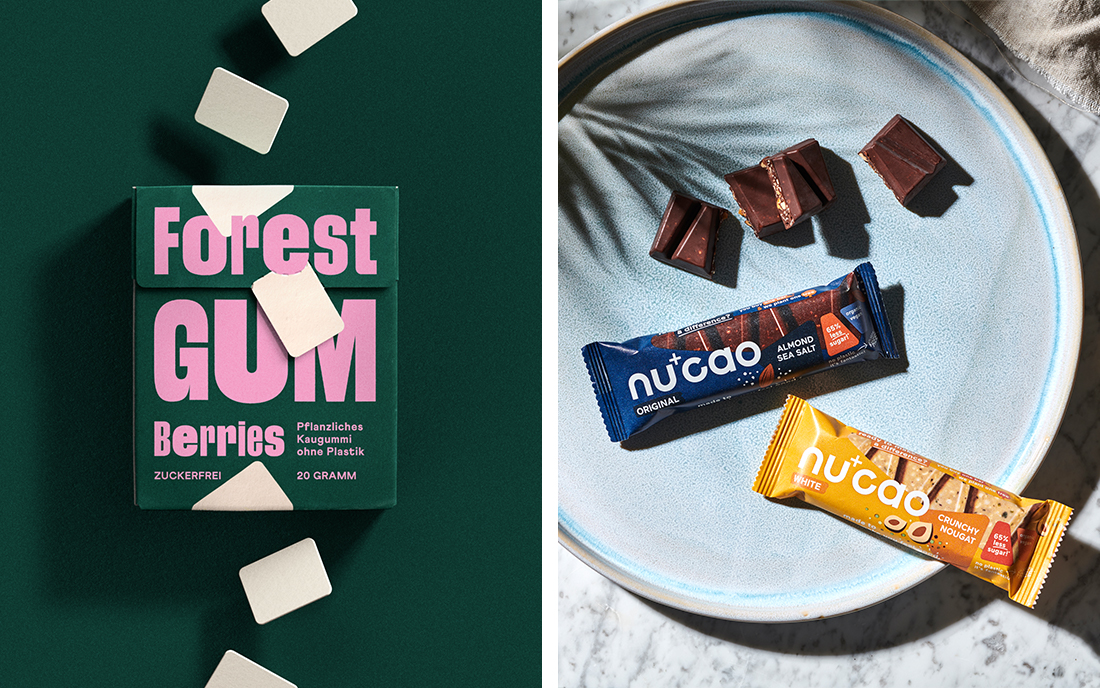 This article is based on the article of the same name from 8 August 2021 and has been updated again by the editors.