These six civil society organizations pioneer peace-building in war zones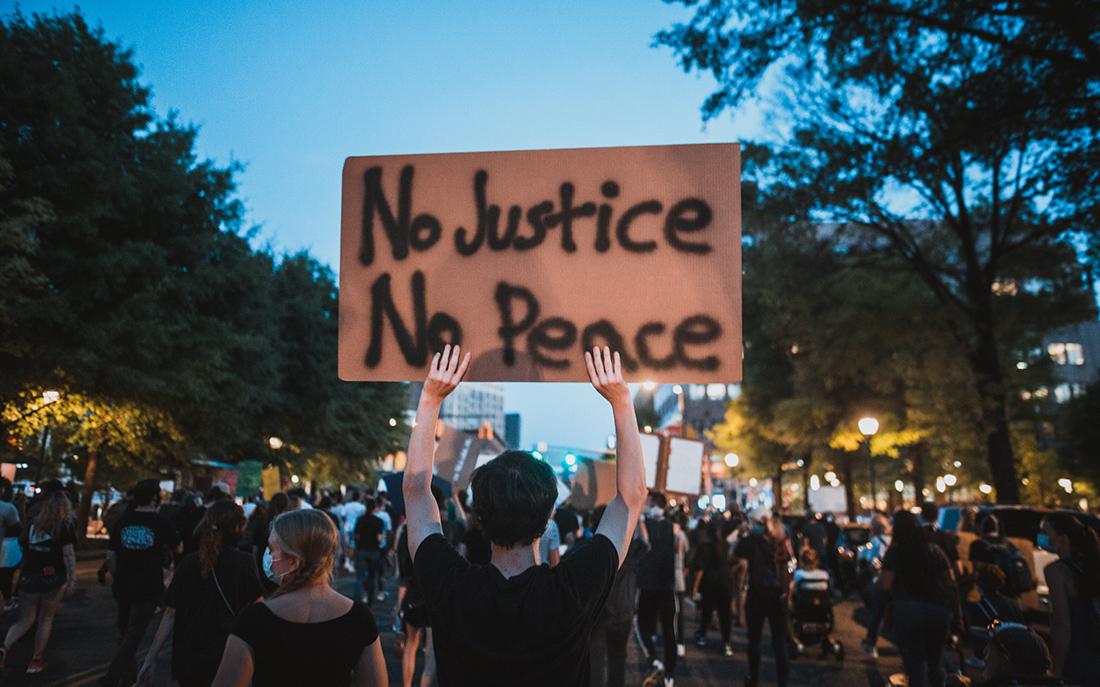 Armed conflicts are on the rise in various parts across the globe. In this article, we highlight six ground-breaking civil society-led initiatives, which help to protect civilians in conflict areas and to build peace even where it seems impossible.
International diplomacy is struggling to solve the multi-faceted conflicts that we face in many parts of the world. In this article, we feature six outstanding civil society organizations doing amazing work to boost peace-building processes and to protect civilians who are caught in armed conflict. Their approaches range from organizing collective action to enforcing human rights in conflict zones. They ensure discreet diplomacy outside the official governmental channels to increase the level of informedness about war crimes or human rights violations in war zones. 
We featured one of the organizations, Crisis Action, as project of the month on GOOD in April 2023. Crisis Actions' guiding principle is to build creative coalitions for targeted opt-in campaigns. This aspect and our focus on entrepreneurs driving social change with a small, agile and dynamic team makes Crisis Action a perfect match for our values. Unlike many other projects we feature on GOOD, the peacebuilding organization overwhelmingly relies on decades of building up their experience and the momentum needed to act under extremely challenging circumstances.
1. Crisis Action – Building creative coalitions to promote justice and peace-building in conflict zones
Crisis Action was founded back in 2004 by a young British citizen who was driven by the anger that the mass protests against the UK government's decision to go to war in Iraq had virtually no effect. Guy Hughes  idea was to build coalitions that could compel the world's most powerful people to take action to protect civilians who are caught in armed conflict.
Crisis Action is an agile organization which mostly works behind the scenes. Their  unique approach is to build targeted opt-in coalitions that bring together groups who would not typically come together or campaign together, such as artists, academics, activists, economists, influencers, international and local NGOs, policymakers, peacebuilders, Nobel laureates, world leaders, and grassroot activists. Many Crisis Action campaigns involve both UN organizations and the media.
Crisis Action works along four work streams:
Punish dictatorship

Bring war criminals to justice

Expose war profiteers

Give civilians in need access to aid
Most recently, Crisis Action built coalitions that helped protect civilians in nine different conflicts across four continents. It is engaged in Ukraine as well as in the protracted conflicts in Syria, Yemen and the Sahel, or the neglected crises of Myanmar, Mozambique, Haiti or Ethiopia.
"Crisis Action harnesses the combined power of different NGOs, thus helping us at critical moments to be more than the sum of our parts. Whether speaking on the Middle East or other key crisis points around the world, decision-makers are more likely to listen to us if we act in unison."
— Salil Shetty, Secretary General von Amnesty International
In its handbook for change, Crisis Actions outlined its methodology of building creative alliances which can effect change. The core idea is that engaging the "usual suspects" often has limited impact. If a protest is supported by unusual allies, e.g. including people from both conflict sides or if the media is engaged to report openly and in a fair manner, the perception of a conflict may change and the leaders are more likely under pressure to rethink their strategy.
Two examples of Crisis Action's recent work:
Together with Russian partners, Crisis Action counters Kremlin disinformation and raises awareness among Russian-speaking audiences of repeat Russian violations and abuses in conflicts around the world. This includes actions such as supporting the publication of an opinion piece by the Syrian White Helmets in an independent Russian news outlet. The article highlights the similarities in the Russian forces' disregard for civilian lives in Syria and Ukraine.

Crisis Action is working to build alliances between civil society organizations representing the families of missing persons in Syria and international diplomacy, in support of the establishment of a new international body. With the support of the UN Secretary-General, the body will seek to clarify the fate and whereabouts of missing persons in Syria and provide appropriate support to victims, survivors, and their families.
The idea of collective action which builds on creative, cross-sectoral alliance has been successfully picked up by organizations that work in other fields: 
Climate Catalyst

: The London-based non-profit builds targeted campaigns to accelerate action against climate change. For example, it mobilizes businesses, investors and civil society to speed up the decarbonization of the steel industry in Asia. In Europe, Climate Catalyst is currently pushing for a strong policy framework to protect and restore peatlands. 

Digital Action

: Working out of Dublin, London and Beirut, Digital Action is a globally connected campaigning organization that aims to protect democracy and human rights from digital threats. Its campaigns seek to limit the power of malicious actors who use hate speech and incitement to weaponise disinformation while breaching people's right to privacy. 
2. Center for Civilians in Conflict – Protect civilians in armed conflict
The organization was founded in 2003 under the name Campaign for Innocent Victims in Conflict and kept its abbreviation CIVIC. Like Crisis Action, CIVIC's work is led by the conviction that civilians are not "collateral damage" of armed conflicts and that civilian harm is not an unavoidable consequence of conflict. While Crisis Action uses its creative coalition approach to address a broader range of tasks, CIVIC is entirely focused on its core mission to protect civilians in armed conflict. 
© Center for Civilians in Conflict
CIVIC's work includes facilitating civilian-military dialogues, roundtable discussions with military officers, and training soldiers on key protection techniques geared for their specific context. The organization also works with media from local newspapers to international broadcasters to highlight the plight of civilians in a conflict, creating a public demand for civilian protection and harm mitigation. 
CIVIC's work in countries like Afghanistan, Iraq, Nigeria, Ukraine, and Yemen, has shown that positive change is possible: Improvised explosive devices have been removed from roads. Artillery has been relocated away from civilian homes. Militaries have provided civilians with secure escorts and patrols to protect them from armed opposition group attacks during farming and firewood collection. Governments have adopted policies strengthening civilian protection in military operations; developed specialized military cells that track and respond to civilian harm; and instituted military training programs on avoiding, minimizing, and responding to civilian harm.
3. Search for Common Ground – Involving civil society to overcome violent conflicts
Search for Common Ground (Search/SFCG) is the world's largest peacebuilding non-governmental organisation with offices in over 30 countries and a media reach of some 40 million people. Founded in 1982 at the height of the Cold War, the former U.S. diplomat John Sparks aimed to build bridges between the US and the Soviet Union. His vision is to change the way countries and individuals deal with conflict. Search helps people find local solutions to today's most difficult violent conflicts – saving millions of lives in the process by working to end violent conflict and build healthy, safe and just societies.
Search has successfully mediated and contributed to de-escalation in numerous conflicts: e.g. in Burundi (dialogue between Hutus and Tutsis), in Nepal (gender norms), in the Democratic Republic of Congo (against sexual violence by security forces), in Yemen (training women to become local mediators) and in Sri Lanka (campaign against online fake news and hate speech). The goal is sustainable peace in a world where cooperation in conflict situations is the norm, and violence does not dominate: "We don't just want to solve the current problems. Our goal is to change the attitudes of the people and institutions involved in conflict and transform their relationships from mistrust and hatred to cooperation and partnership (social norms)."  John and his wife, Susan Collin Marks, have won many awards for their work and Search was nominated for the Nobel Peace Prize in 2018.
© Search for Common Ground
Recently, SFCG partnered with Preemptive Love, an organisation whose origins date back to 2007 to provide access to heart surgery for Iraqi children. In 2014, as the ISIS reign of terror spread, Preemptive Love partnered with peacemakers around the world to deliver medical care and supplies. Later, the focus is on assisting with training and jobs for refugees in Iraq. In Latin America, they support migrants to share their stories of violence and help those in need along the US-Mexico border and in Colombia and Venezuela. Preemptive Love's approach to peacekeeping is based on three strategies: First, responding quickly to crises to meet people's immediate needs after conflict, violence or tragedy. Then the focus is on job creation and technical training to enable people to create stability after a war. An essential component is also the promotion of the community by strengthening individuals at the local level and meeting and listening to them at eye level. Preemptive Love thus does not see itself as a development aid:in, but sees itself as a peacemaker:in with the aim of transforming violent conflicts into peace. 
The influence of both organisations can be strengthened by the merger. Search can draw on established structures and is on a growth trajectory, while Preemptive Love can score points for its rapid response capacity and experience in community development.
Several other organizations also focus on mediation in conflict zones, such as Mediators Beyond Borders or the Dutch organization Confluence. The UN organization Interpeace is another influential organization involved in various consultation processes that form an integral part of peacebuilding processes.
4. Center for Humanitarian Dialogue – The power of discreet diplomacy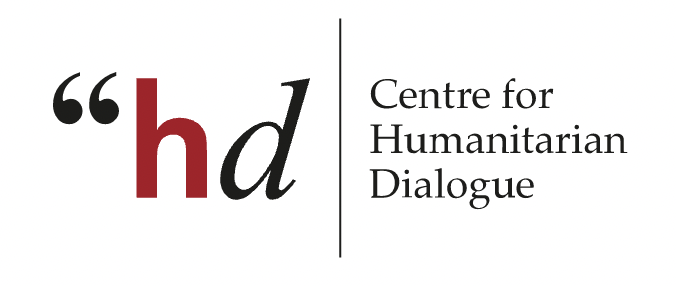 The Swiss-based non-profit, which is abbreviated simply as HD, works to prevent and resolve armed conflicts around the world through mediation and discreet diplomacy. Like Search Scene, HD works behind the scenes. Its focus, however, is not on building pressure through campaigning, but on supporting diplomacy, to reach agreements.
© Center for Humanitarian Dialogue
As an independent, trusted party not linked to any government entity, HD is not limited by the constraints of traditional diplomacy. It is free to engage all parties in pursuit of peace, such as governments, armed groups, opposition parties and communities. 
Apart from its multi-track mediation, HD also engages in new areas and has built up expertise in digital conflict, inclusive peace processes, environmental peacemaking and healthcare challenges in high-risk areas.
HD is not the only organization in pursuit of supporting discreet diplomacy and conflict mediation. 
The Helsinki based

CMI – Martti Ahtisaari Peace Foundation, founded in 2000 by Nobel Peace Laureate and former President of Finland Martti Ahtisaari, likewise works to prevent and resolve conflicts through dialogue and mediation and has become a leader in the field of international peacemaking.
5. Crisis Group – Peacebuilding by enabling informed decision-making
Die International Crisis Group – in brief: the Crisis Group – is an independent organisation with a 20-year track record in working to prevent wars and shape policies that will build a more peaceful world. It builds support for good governance and inclusive politics that enable societies to flourish.
The Crisis Group's work covers three lines of activities, which mutually support each other:

Field research: Crisis Group's expert analysts engage directly with all parties to a conflict as they conduct research on the ground, share multiple perspectives and propose practical policy solutions.

Informed decision-making: The Crisis Group publishes comprehensive reports and timely commentaries to inform decision-making and shape the public debate on how to limit threats to peace and security.

High-level advocacy: The organization works with heads of government, policymakers, media, civil society, and conflict actors themselves to sound the alarm of impending conflict and to open paths to peace.
The organization's strength is very much on impartial, detailed information about the situation and driving forces in conflict areas, which are key to developing peace-making strategies. To achieve this, the Crisis Group engages directly with a range of conflict actors to seek and share information, and to encourage intelligent action for peace.
6. WITNESS – See it. Film it. Change it.

WITNESS identifies critical situations and teaches those affected by them the basics of video production, safe and ethical filming techniques, and advocacy strategies. The organization engages with local citizens and organizations, conducts on-the-ground training, and provides free online resources in multiple languages. It aims to help individuals document abuses safely and use footage effectively to create positive change in their communities.
The organization works in all countries where human rights are violated, war zones with their special risks are an exemption. One focal country, however, is Syria where WITNESS has been supporting the independent organization, Syrian Archive, to create a database of verified, contextualized videos from Syria's ongoing war. Their database and reports of war crimes have become critical resources for lawyers, journalists, and researchers investigating human rights crimes committed during the conflict.
Crisis Action

We support Crisis Action in April 2023 with the proceeds of GOOD. You can find out more about it on our project page: