These 5 online magazines feature powerful social entrepreneurship stories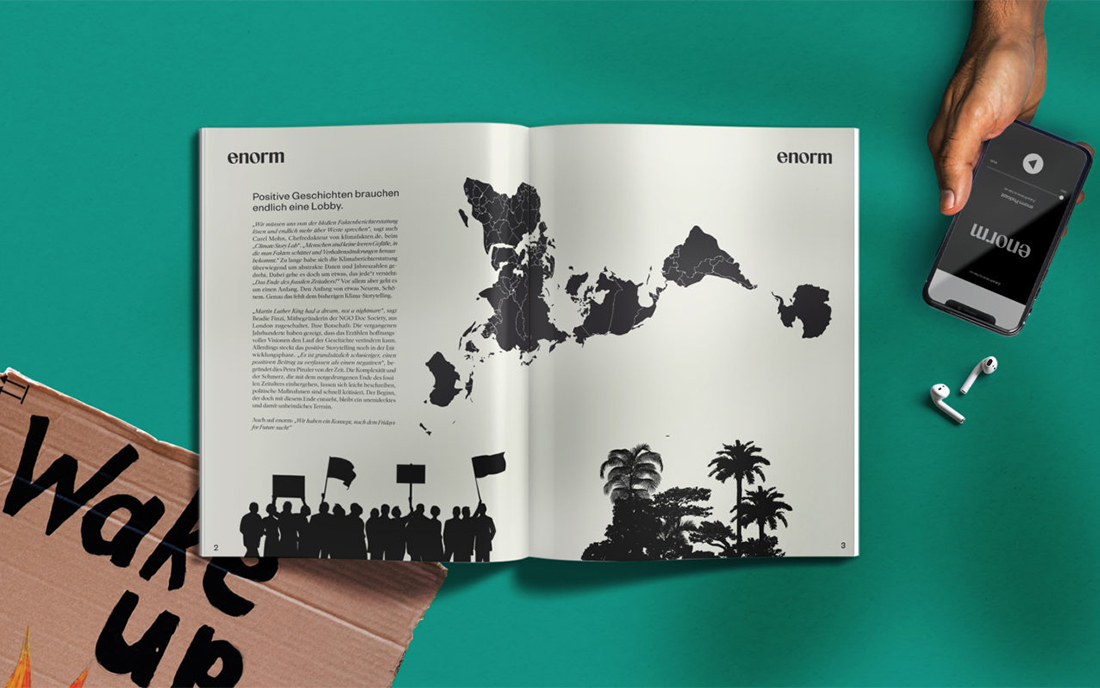 In a world full of crises and challenges, we need positive stories more than ever. These online magazines engage in constructive journalism and regularly feature inspiring people, ideas and their social businesses.
If you take a look at the conventional media landscape, stories about negative events usually predominate. We often read a lot about conflicts, scandals, undesirable developments, wars, and catastrophes, and very little about positive events and approaches that want to solve the challenges of our time. This "negativity bias" can lead to a distorted and exaggeratedly negative picture of reality. This is exactly where constructive journalism comes in, which can be seen as a new trend in journalism since the beginning of the 2010s. The term constructive journalism is composed of the Latin verb "construere" and "constructio," which translate as "to build" and "to assemble," and the French adjective "journal," which in turn means "concerning every single day." Instead of just reporting on problems and crises, constructive journalism thus additionally points out solutions with which the problems of our time can be tackled and overcome. This is why we often speak of solution-oriented journalism as well. This approach leads to a more realistic view of the world and can inspire and encourage readers to take action themselves. These five (online) magazines actively engage in constructive journalism and regularly present inspiring people, ideas, and their social enterprises that make our world a better place.

enorm Magazin
For more than ten years, "enorm Magazin" has been giving a home to ideas and people who are making our world a better place. The print and online magazine presents inspiring stories that find little space in conventional media and ensures that readers are empowered. From social entrepreneurship and corporate social responsibility (CSR) to sustainable and ecological business, the magazine covers a wide range of topics and shows that we are surrounded by people and ideas that make the world a better place. The bi-monthly magazine was founded in 2010 by social entrepreneur David Diallo.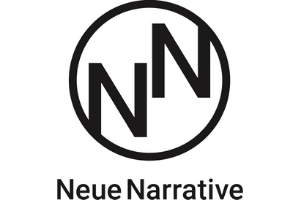 Neue Narrative

"Neue Narrative" is a business magazine that deals with new work and a "life-serving economy". Each magazine, which is published both digitally and three times a year in printed form, has a thematic focus and highlights the fact that our economic world does not always have to be about growth, returns, and heroic managers. Instead, it tells stories from the areas of new work, agile working methods, new corporate concepts, social entrepreneurship, CSR, and responsible business, inviting readers to get involved, repackage and think ahead. Interactive elements such as methods, instructions, and case studies help in that process. The magazine not only writes about new work but lives it itself: Self-organized and without bosses, the independent editorial team brings its issues to the magazine shelves responsibly according to a cradle-to-cradle process.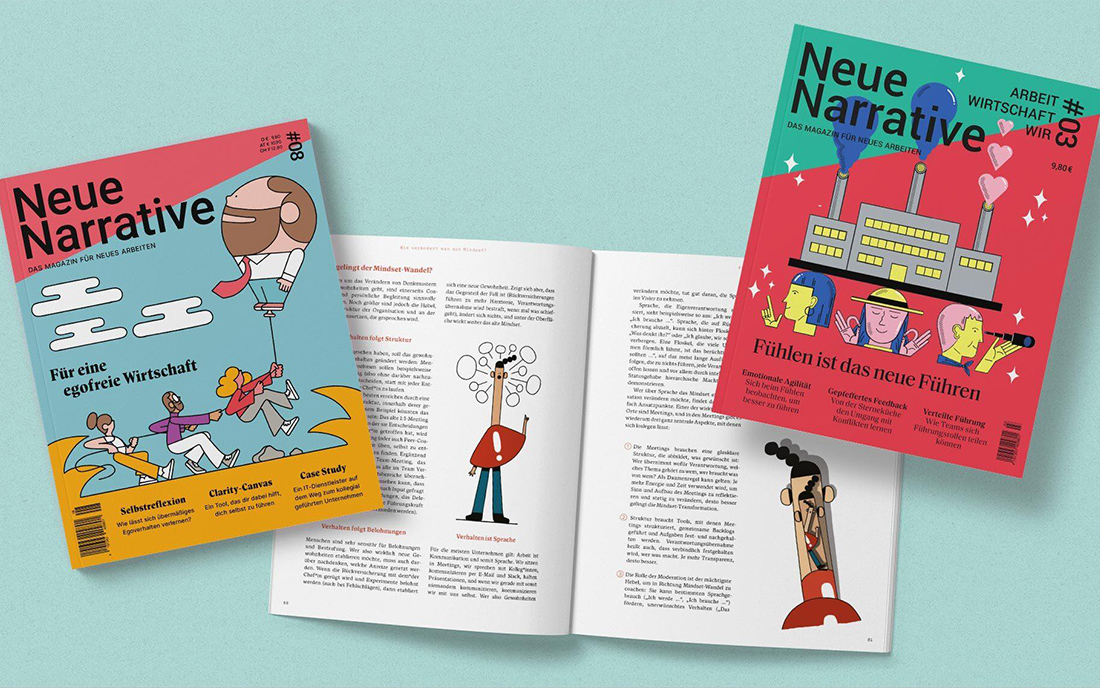 brand eins

The monthly business magazine "brand eins" regularly keeps an eye out for ideas for a new economy and, with its featured stories, provides the basis for a self-determined life. The editorial team is not interested in the status quo, but rather in innovative ideas that are currently developing and describes them from unusual perspectives. The magazine, which was founded in Hamburg in 1999, focuses on various economic and socio-political topics such as capital, work, money, quality, love, and art.
"We've always understood economics to be about knowing how to manage to live a self-determined life. And not about how to make three billion out of one billion." - A film portrait by Stee Van Stark for the Art Directors Club Award Ceremony for Germany

social-startups.de
The "Social Startups Magazin" is a platform that deals with the topics of social entrepreneurship, social startups, and sustainability. In addition, the online magazine provides information about conferences, funding and gives practical tips on starting a business. The platform was founded in 2012 as a pure student project by Christian Deiters and Anton Nagatkin and has since developed into a young company. Thanks to their many years of expertise in the field of social startups, the company now also offers consulting and support in the areas of PR, social media, and content marketing.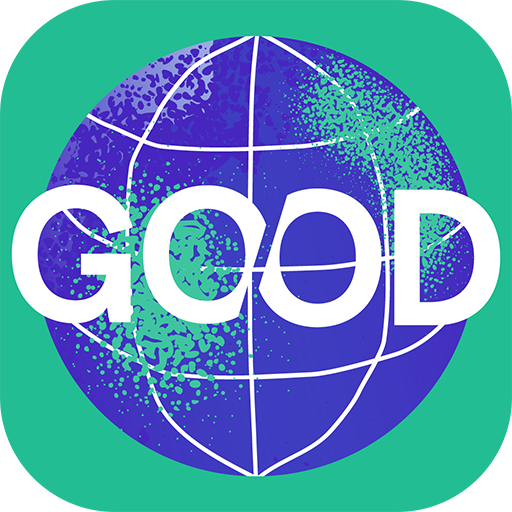 GOOD Magazine
In our "GOOD Magazine" (formerly: Gexsi Magazine), we regularly present new initiatives and people who have solutions for pressing social challenges and are changing the world in a positive way. The magazine emerged from the social search engine of the same name, which allows people to generate funds for the social entrepreneurship sector quite incidentally – via daily searches on the Internet – and thus democratize the market for impact-oriented investments. Storytelling gives the supported projects more visibility in the online magazine and inspires readers to become active themselves.
Become part of a community, which positively changes the world!
Set a sign and make GOOD your search engine!

GOOD – the search engine for a better world
Your search generates money for projects which make the world a better place.