Moufense – How a body lotion successfully fights malaria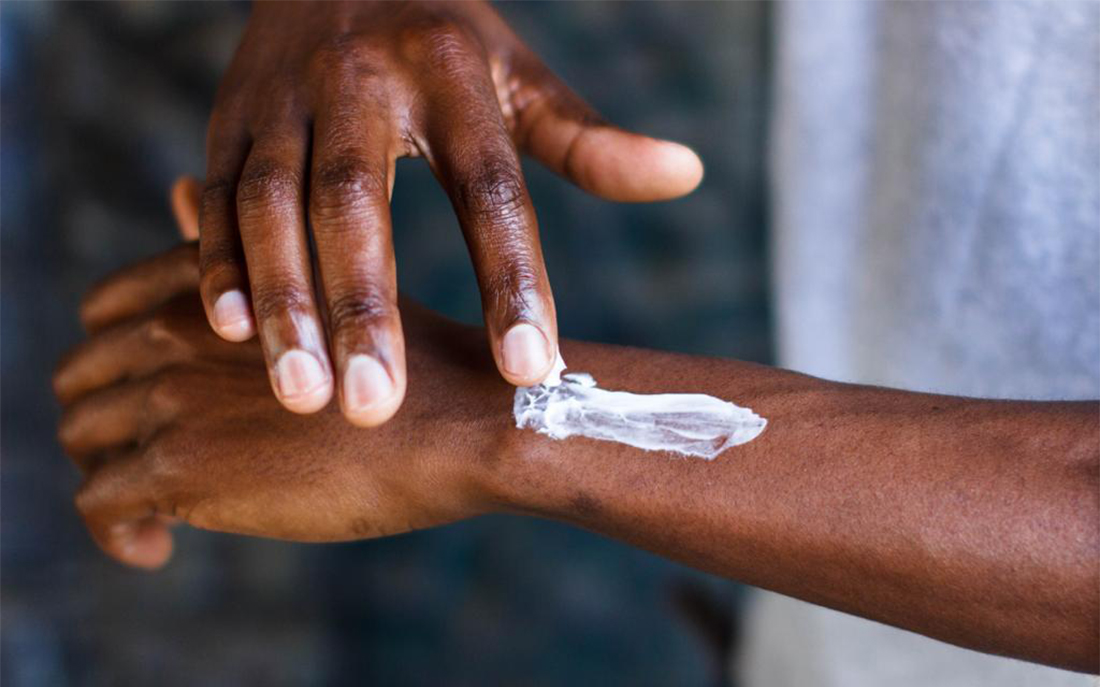 Malaria is one of the most common infectious diseases in the world, affecting around 200 million people. Currently, only prophylactic measures offer sufficient protection, which not everyone can afford. With an innovative body lotion, a university startup from Mannheim wants to put an end to this problem.
If we as Europeans are planning a trip to the tropics, then one thing is definitely at the top of our packing list: Sufficient malaria protection. Whether it's medication for prophylaxis, mosquito repellent sprays, mosquito nets, and appropriate protective clothing, we often spare no expense and effort to be optimally equipped for our tropical adventure.
In Togo, 8 million people are affected by malaria
Often the situation for people living in malaria areas is quite different. Especially in low-income regions, the local population hardly uses protective measures. This includes Togo, a sub-Saharan West African country about the size of Switzerland. According to the WHO, one in seven people there contracts malaria every year, around 8 million people are affected, and the disease remains one of the leading causes of death in Togo, especially among children. And all this because the local people simply do not have the financial means to pay for it.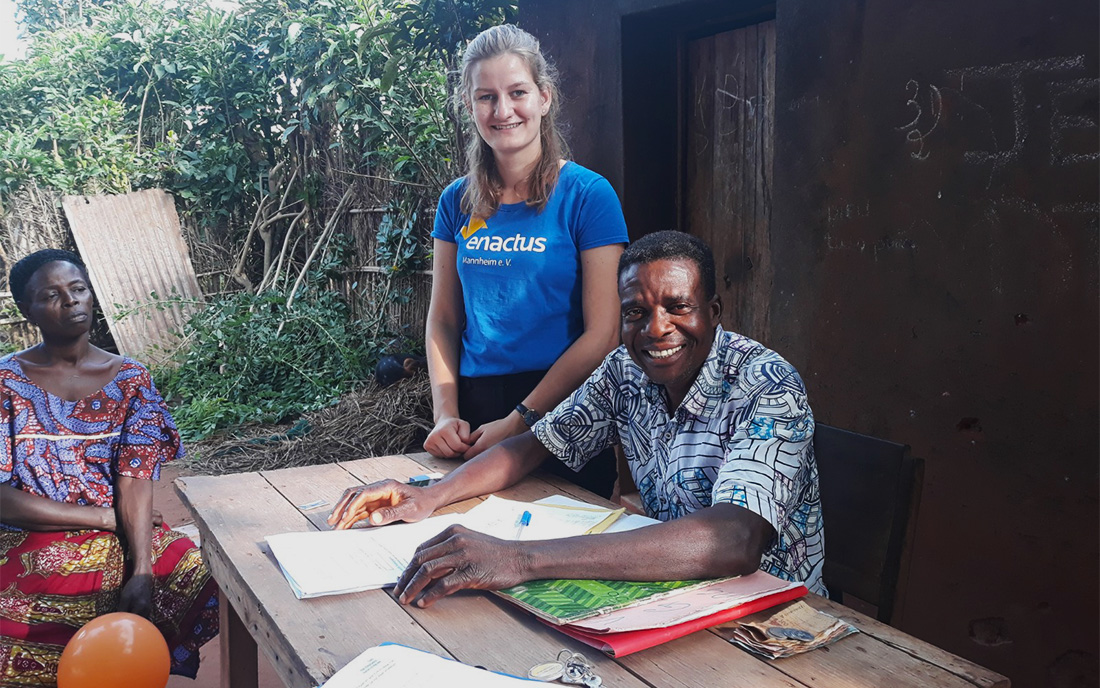 Moufense: A 2-in-1 body lotion that appeals to the local population
Students at the University of Mannheim have founded "Moufense," a startup that aims to address this problem in several innovative ways. They offer the Togolese population a 2-in-1 body lotion that not only provides the skin with sufficient moisture and care but also protects against malaria at the same time. This is because market research on the ground has shown that the population uses body lotion to a large extent, but almost no one uses malaria protection products. With a protection duration of four to six hours, the mosquito repellent lotion from "Moufense" is completely harmless to health and can also be used by pregnant women and small children without restrictions, which is often not the case with conventional mosquito sprays. In addition, it can be offered at a much lower price than conventional mosquito lotions.
Making a big difference with just a little money
The business model behind the entire project is also exciting: "Moufense" is a lean startup, which means that the founders worked with very few resources. Instead of spending an unnecessary amount of time on presentations for potential investors, the founders concentrated on getting a functioning pilot project up and running quickly. With only a few thousand euros in total capital, the social business succeeded in producing the first batch of 3,000 lotions and completing a first test run in Togo in February 2021. After the successful test phase, production and sales in Togo are to start in May 2021.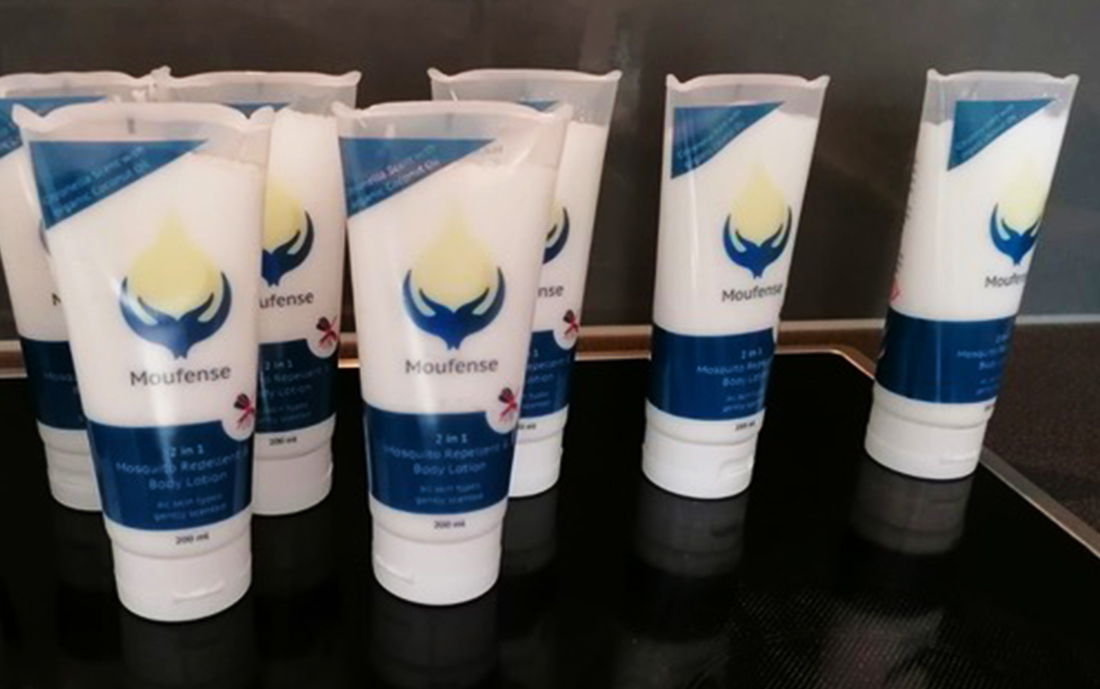 «With Moufense, we offer simple, cost-effective and easily scalable protection against malaria. Our vision is a world where malaria prevention is not a matter of money.» Christin Schmidt, Moufense Project Manager
"Moufense" relies on local production and a direct distribution concept with local partners, which in turn strengthens the local economy. With Jerome from the "Kopeme Group", the students have found a strong local partner in Togo, who brings the body lotions directly to the respective villages and sells them to the people there. With their commitment in recent years, the students have shown that they are already on the right track. For this, they were recently also honored with the SensAbility Award 2021.
Expansion into other countries planned according to the open-source principle
The declared goal of "Moufense" is to bring their body lotion to many other countries in the future according to the open-source principle so that as many people as possible can be protected against malaria. One thing has been clear since the beginning: there will be no patent on their innovative body lotion. Instead, they want to give interested entrepreneurs in other countries the opportunity to also produce and sell the lotion locally. A social franchise system is planned, under which the "Moufense" brand will act as a seal of quality.
Questions, criticism, suggestions? Write to us!
Dr. Andreas Renner, Co-Founder GOOD: andreas@good-search.org