How to donate money to good causes without a big budget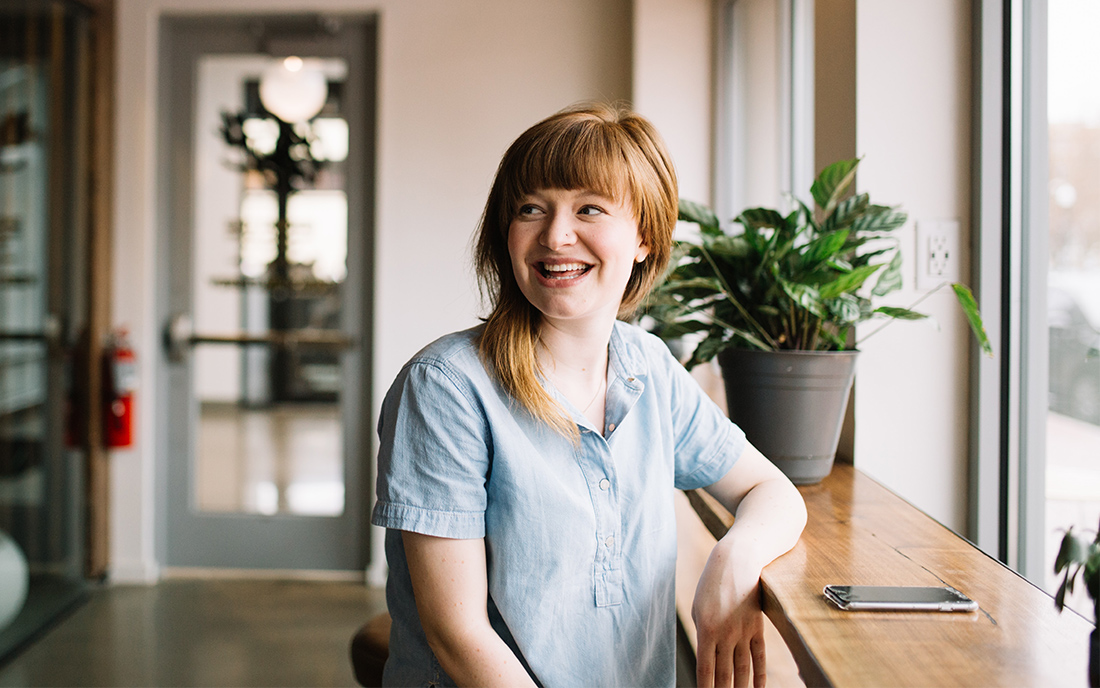 ​​Do you want to donate money, but you are short of cash right now? No problem. We present six clever ideas on how you can make a big difference despite a small budget.
One in four Germans donated money to a charitable organization last year.  In total, more than five billion (!) euros were collected. In its "Bilanz des Helfens" (in English: Reporting of Helping), the Donations Council regularly analyzes the volume of donations made by the German population. According to the association's latest analysis, the number of donations rose sharply even during the pandemic. This may also be due to the fact that we were doing comparatively well despite Corona. People preferred to donate to humanitarian projects. Especially during the lockdown, many people showed solidarity and dug deeper than usual into their pockets. 
However, the number of people who donate regularly has been declining for years. Last year, there were around half a million fewer people than in the previous year. This does not have to be the case. Donating and being short of cash doesn't have to be mutually exclusive. We present six practical ideas on how you can donate money wisely without having to dig deep into your pockets.
1. One Euro a month for the environment. Become part of the One for the Planet collective!
"One for the planet" is a young initiative with which you can do something good in the field of environmental protection for only one euro per month. True to the motto: One euro always goes. At One for the planet, users vote together on which project should be supported. Every month, three climate and environmental protection projects are available for digital voting. Incidentally, this is also great for kids who want to donate some of their pocket money to climate protection and experience a bit of co-determination. Who would like, can give away also directly whole annual support to a dear person and make it so to world savers. For altogether 20, – euro one supports thereby not only the respective environmental projects but also with eight euro the structure of the young association.
2. Online shopping with a good cause
Did you know that you can generate donations while shopping online – without additional costs? Many people are probably familiar with "Amazon Smile", through which the company donates a commission reserved for marketing purposes to an organization of your choice when you purchase a product. But you can also use the same principle without going through Amazon. Here you will find two providers that are charitable or that pursue a convincing impact vision. Both have partnerships with many online stores:
"

EcoCart

": The startup from San Francisco offsets the CO2 emissions of your online orders; again at no extra cost to you, financed by the commissions generated. One small disadvantage: the individual user cannot check whether the commissions are sufficient to actually completely offset the ecological footprint of the packages; EcoCart lacks transparency here.

"Crowdbar": The organization "Mein Grundeinkommen" (in English: My Basic Income) is been putting the idea of an Unconditional Basic Income into practice since 2014. This is made possible by collecting donations via crowdfunding for an Unconditional Basic Income lottery. In this way, over 890 basic incomes, in which people were paid 1,000 euros for a year, have been collected so far. Although participation in the raffles is unconditional and free of charge, anyone who would like to support this idea financially can install the "Crowdbar". Thanks to this anonymous and free browser extension, the association receives a small commission from all participating internet stores, which in turn goes directly to the work of the organization.
By the way, we use the same principle with our GOOD search engine. If you go to an online store via the direct links played out in the autocompletion and later buy something, tens of thousands of stores also generate a commission for our social projects. With GOOD, this works automatically, without the need to install any additional software or disclose personal data!
3. Let Good24 manage your existing insurance and direct broker commissions to social projects
Did you know that insurance brokers usually receive a commission not only when you take out an insurance policy, but also every year you continue to hold the policy? The social business "Good24" offers to take over your existing contracts with various insurance companies and directs the associated portfolio commissions to good causes. Your insurance coverage remains the same, only your contact person, the insurance broker, changes. He is then part of Good24.
What may seem complicated at first glance is, on closer inspection, quite simple and has an enormous leverage effect that goes far beyond the cents of the other initiatives. With Good24, you decide for yourself which sustainable projects you want to invest in. Whether education, sustainable cities, or climate protection – all of the projects supported are actively committed to the United Nations Sustainable Development Goals (SDGs) through their social entrepreneurial activities.
«We empower people to actively contribute to the pressing issues of our time without financial outlay.» Mission Statement of Good24
4. Round up the bill or give a tip, not only in restaurants
You've probably noticed the "Deutschland rundet auf" initiative at the checkout of some supermarket chains. Netto and Kaufland, for example, are taking part. You can round up the amount to the nearest euro directly at the checkout. The difference is then automatically donated to carefully selected children's and youth projects. Just how much impact a comparatively small amount of cents can have is shown by the very successful nationwide project "Deutschland rundet auf": Since the initiative was launched in 2012, more than 11 million euros have been raised.
The freshly founded, non-profit startup "mykori" wants to transfer this principle to a variety of other fields. It allows you to link your account to the mykori app. You can then set which purchases you want to automatically round up the bill for and which projects you want to support with it. The rounding up is then not done at the supermarket checkout, but conveniently and transparently controlled from home via the app. A nice side effect: If you buy at one of the participating stores, your donation will be increased again by them, thus increasing the impact generated by the donation.
The Berlin-based startup Tip me extends the tip idea into a completely different sphere. Wouldn't it be nice if we could express appreciation for a great service not only in the restaurant industry but also when buying textiles? When you shop at accredited stores, you can use Tip me to tip the people who made your clothes in countries like Bangladesh or Pakistan and express your appreciation.
5. Put a smile on the face of those around you
How about putting a smile on the face of those around you with a coffee or other hot beverage? It's easy and inexpensive to do this by paying for two coffees on your next order but only drinking one. The other coffee is then "suspended" and donated to someone in need or financially disadvantaged.
The "Suspended Coffee" initiative has been successfully donating hot drinks, other products, and even services to people in need using this principle since 2013. More than 300 businesses of various kinds have already joined the project. If your favorite café isn't one of them, maybe you should draw the owner's attention to the organization during your next visit or simply donate a hot drink to the next guest who orders after you.
6. Change the search engine and redirect advertising revenue
Almost all search engines you find on the Internet make their money by placing advertisements. By clicking on ads, you generate a stream of money for the search engine operators. This varies from a few cents to more than one euro, depending on the demand for the ad space. There are search engines that want to change this cash flow and take the lion's share of the revenue to support a good cause. 
If you want to donate to a social cause, it's best to switch to our social search engine GOOD. Here, the revenue from your searches goes to a wide variety of projects that are making a positive difference in the world. Each has its own fascinating impact story. You can learn more about the projects we've supported so far here.
«Google earns a triple-digit billion amount every year through its search engine. With GOOD, you can redirect some of the money to social projects that make the world a little better every day in a fascinating way.» Andreas Renner, Co-Founder GOOD