How an Austrian startup is making plastic valuable again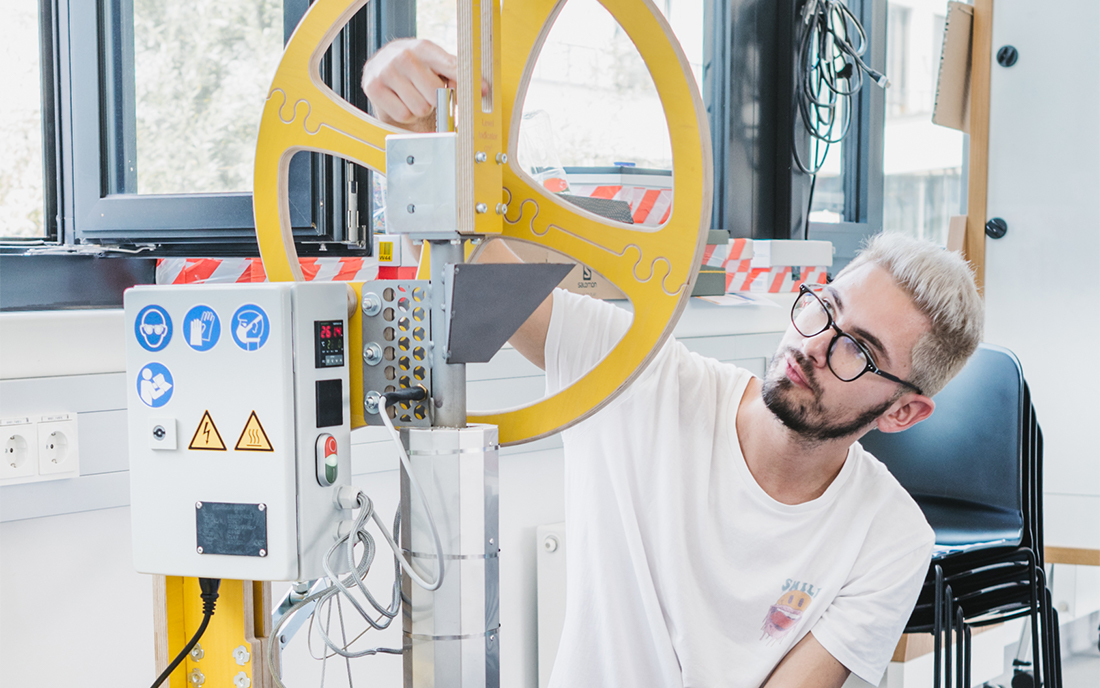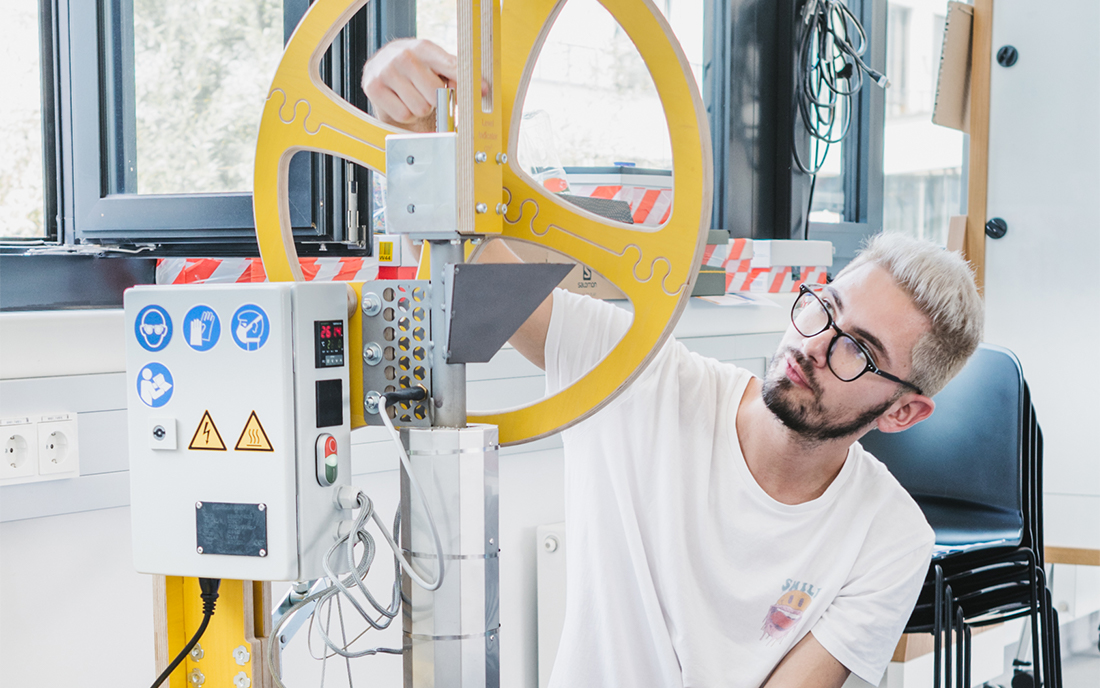 The social startup "Plasticpreneur" from Austria offers innovative solutions for recycling plastics on a small scale. With their mobile machines, it is possible to easily start recycling plastic from anywhere.
Our world is full of plastic: every year, a staggering 400 million tons of plastic are produced worldwide, much of which ends up in the trash can after just one use. Take the example of plastic bags: in Austria alone, one billion plastic bags are handed out every year, 9 out of 10 of which are used only once and then end up directly in the trash. The worldwide Corona pandemic with its multitude of single-use products such as face masks and gloves has, if anything, reinforced this effect in recent months.
In Austria, 9 out of 10 plastic bags end up in the trash after one use
This is problematic in many respects and not at all sustainable. Because as convenient plastic often is for our everyday life, it is difficult to degrade the durable material. It is, therefore, all the more important to use the material more than once and to recycle it as often as possible. Unfortunately, however, only nine percent of the world's plastic waste is currently recycled. This is despite the fact that plastics are perfectly suitable for recycling and could even be considered as a material in the circular economy. Theoretically, plastic could be recycled again and again.
A social enterprise from Austria has now set out to put an end to this problem in an innovative way: "Plasticpreneur" offers solutions for recycling plastics on a small scale. The company produces mobile machines that make it easy to start recycling plastic from anywhere. Since its founding, the social startup's products are already widely used in more than 55 countries on five different continents.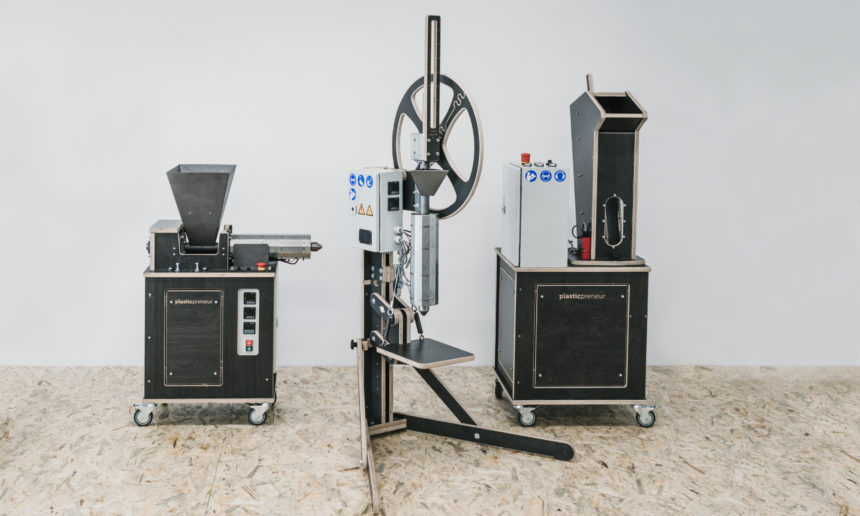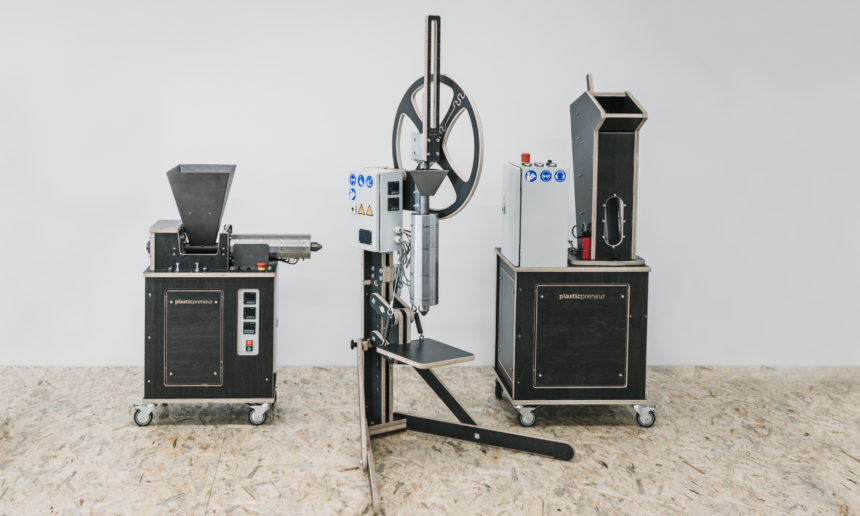 Small-scale plastic recycling solutions
Plasticpreneur was officially founded in early 2020 by a team of four people after one of the founders returned from a vacation in Uganda. There, locals made him aware of a whole other problem with plastics. For that matter, much of the world's plastic waste is imported to a number of African countries, including Uganda. But a lack of local recycling facilities and low levels of know-how and awareness means that only a fraction of plastic is recycled there.
Rulers, abacuses, and personalized backpacks made from plastic waste
The idea for Plasticpreneur and the mobile plastic recycling machines was born. The first prototypes of recycling machines soon followed and with them the first products made of recycled plastic. These included rulers and abacuses, for example, which could be put to good use directly in Uganda's schools. Even simple school bags were created that effectively protected the contents of the bags from rain. The bags were very well received by the children and soon some of them were collecting plastic waste themselves, such as strawberry yogurt pots, so that they could personalize their backpacks entirely according to their wishes.
Plasticpreneur's mobile machines enable a wide range of products and there are virtually no limits to the imagination. So it's no surprise that the social startup got creative again in the wake of the Corona pandemic: Their Face Shield Production Kit enables decentralized production for personal protective equipment. That's because the global need for Face Shields is great, while at the same time many simply can't afford it. Therefore, for every Face Shield purchased, Plasticpreneur gives one away for free to a person in need. 
A large part of the Face Shields was donated to the local community
In this way, Plasticpreneur's mobile machines have produced more than 60,000 Face Shields in ten different countries to date, much of which has been donated to local communities. A nice side effect is that this has created more than 100 jobs in the midst of the crisis. For example, Benja from Entebbe, Uganda also found employment with Plasticpreneur.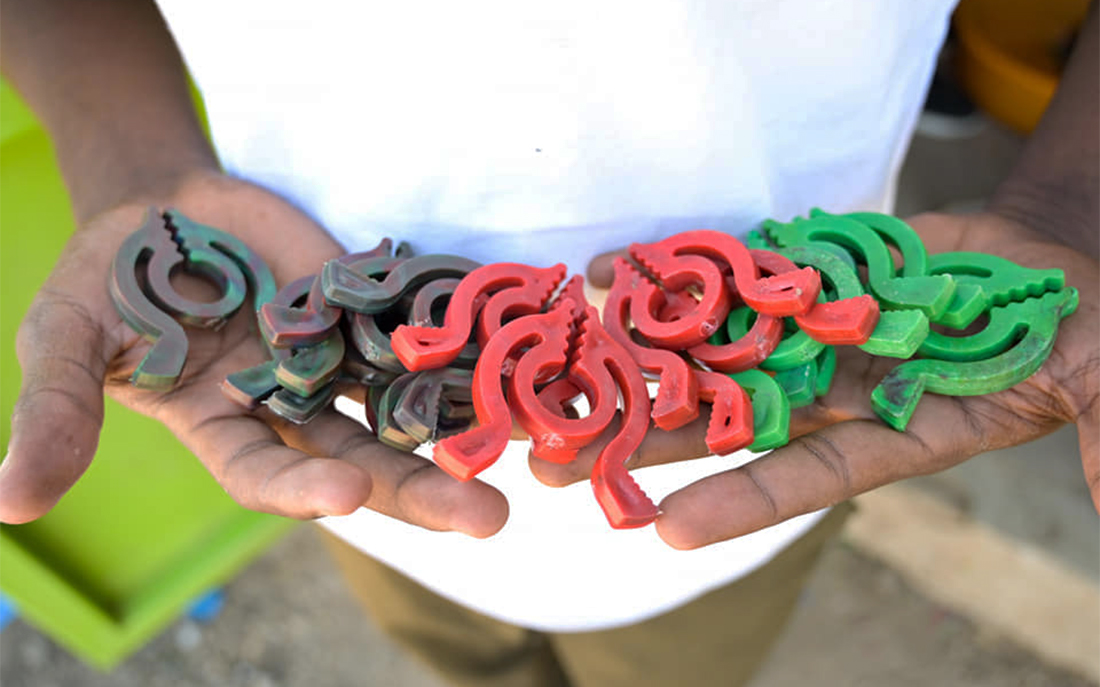 The procedure for producing new plastic products is always the same: after enough plastic waste has been collected, it is washed, sorted by color and then shredded with the Plasticpreneur machines into a fine granulate, which can finally be further processed into a variety of products. 
The mobile machines are well-thought-out, CE certified, and handmade
All machines are CE-certified and handmade in Austria. In the process, the machines are predominantly made of plywood; a renewable resource with low energy consumption that is also lightweight and robust, making it ideal for global shipping. Following the circular design approach, all machines are intended for long-lasting use, and all parts can be easily repaired and replaced. At the same time, the individual parts can be easily assembled and operated on-site without extensive training and can be used in remote areas without extended infrastructure. This is because, in addition to motor-powered machines, Plasticpreneur also has manual recycling machines in its range. These make plastic recycling possible even in remote regions with limited electricity.
Plasticpreneur teaches important social entrepreneurial skills
Thanks to Plasticpreneur's passionate commitment, the social enterprise not only ends up helping to rid the environment of plastic waste and save CO2 emissions but also creates better awareness of the issue. In addition to educational work, the Viennese company also teaches important social entrepreneurial skills needed to build a functioning recycling center and produce useful products. To achieve a sustainable mindset with systemic impact, creativity and innovative thinking are key in the workshops. For their valuable and holistic work, Plasticpreneur was most recently awarded the TRIGOS Award 2021 in the area of "International Engagement ".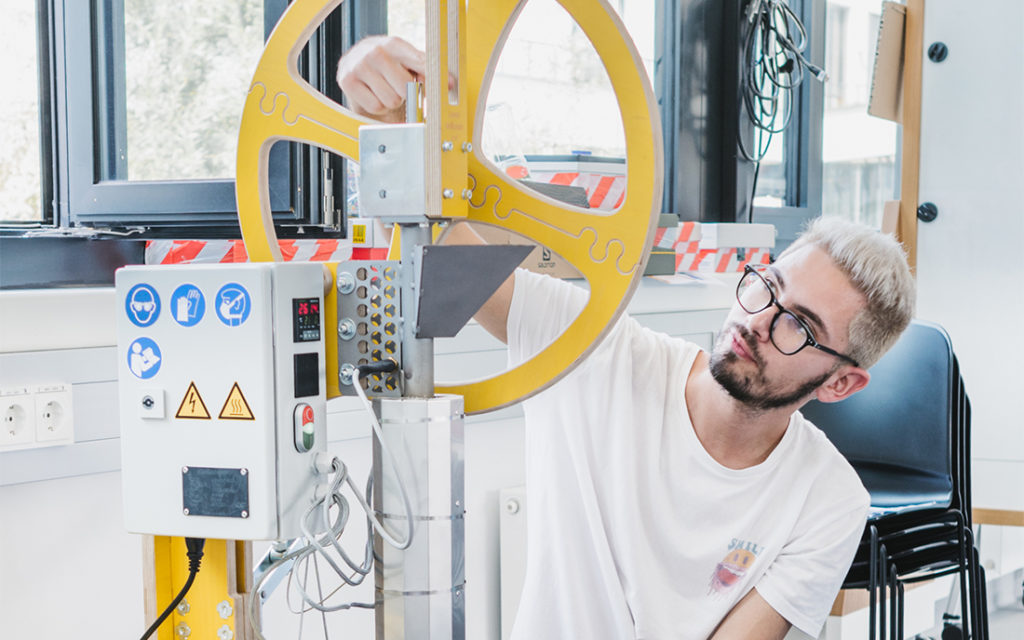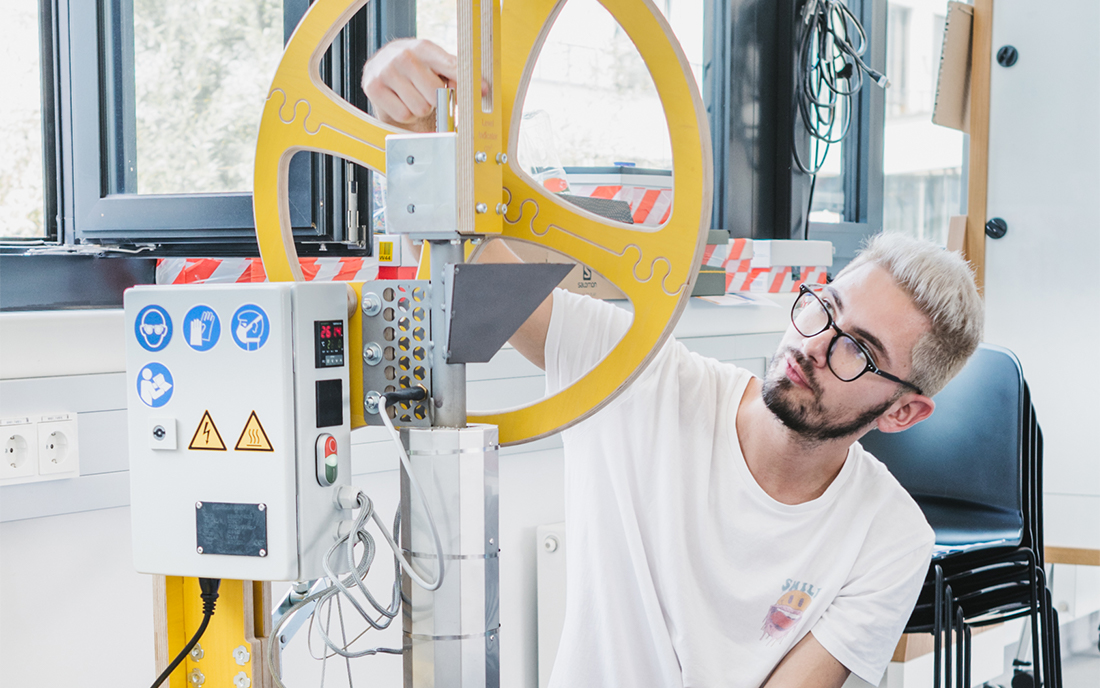 Questions, criticism, suggestions? Write to us!
Dr. Andreas Renner, Co-Founder Gexsi: andreas@good-search.org
Become part of a community, which positively changes the world!
Set a sign and make Gexsi your search engine!

Gexsi – the search engine for a better world
Your search generates money for projects which make the world a better place.