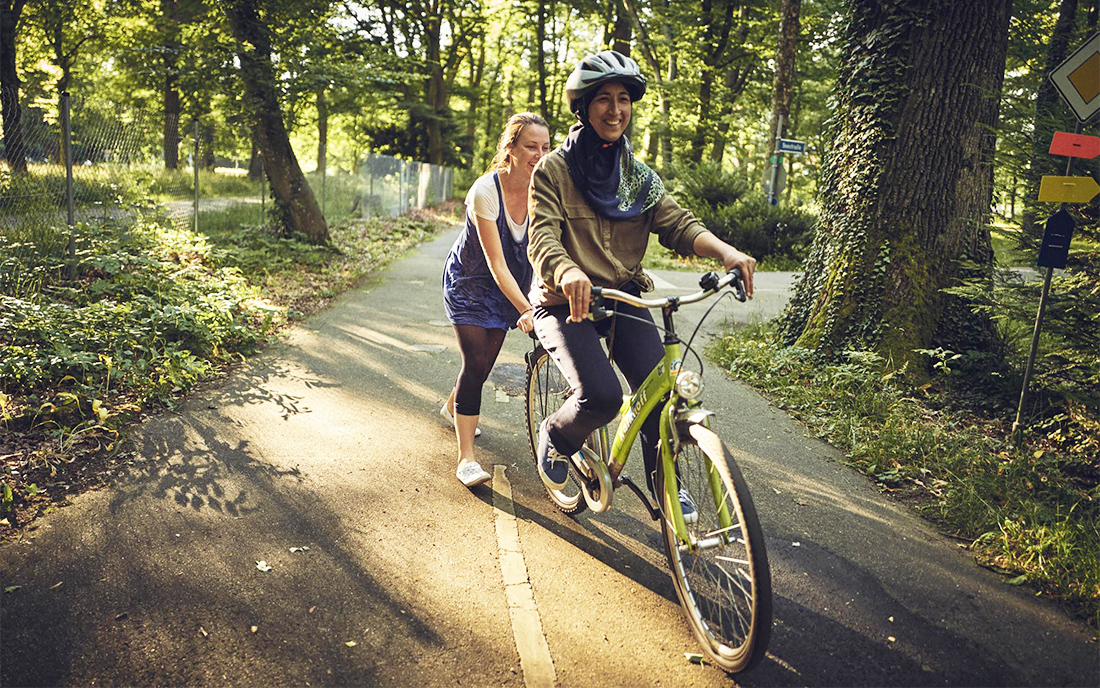 Did you know that a bicycle can be so much more than just a means of transport? These 8 social enterprises show how bicycles can build bridges and overcome prejudice, ensure access to healthcare and even create jobs.
Cycling not only keeps you healthy and fit, but is also a wonderful climate-friendly alternative to the car. Today's cars emit significantly less carbon dioxide than in the past, but at the same time many more people drive today. The increase in the number of people on the road is therefore canceling out technological progress. It is therefore important to look at and use environmentally friendly alternatives such as the bicycle. At the same time, the bicycle is much more than just a climate-friendly means of transport, especially in the global South. In many places, cycling opens up new opportunities and has a direct positive impact on life. For example, people gain access to various services such as medical care and can manage their everyday journeys more easily. In the end, in many places around the world, cycling even creates new jobs and offers people an attractive employment opportunity. We introduce you to 9 social enterprises that have recognised exactly this potential and are working every day to improve the share of cycling worldwide.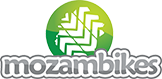 Mozambikes

Mozambikes provides people living at the bottom of the income pyramid with robust bicycles that also work in rural areas. The bicycles are much more than a mere means of transport. Rather, the bicycles significantly improve the living conditions of local people by guaranteeing access to doctors, clean drinking water, schools and markets. This makes the local people independent – also from rising fuel costs, which they can save through the bicycles. The non-profit founded by Lauren and Rui after a road trip through Mozambique finances the bikes with donations and bike sponsorships. A good idea: the bicycles can carry advertising banners; this sponsorship can partly finance the costs for the bicycles. Many non-profit organisations also use this form of marketing for a good cause.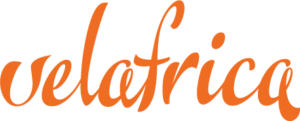 Velafrica

The Swiss initiative Velafrica works in a similar way to Mozambikes. While more and more bikes are standing around unused in Switzerland, they are still a highly valued scarce commodity in many African countries. After all, you can get around four times faster on a bike and you can transport up to three times more loads. For more than 25 years now, the organisation has been collecting unused bicycles from Switzerland, repairing them in social institutions and finally donating them to partner companies in Africa. The association is now active in a total of seven countries, including four bicycle shops in West Africa and five bicycle centres in Burkina Faso, Tanzania, Madagascar and South Africa, and exports over 20,000 bicycles annually. At the same time, new jobs are created in the partner companies in the workshop, sales and administration. The organisation has also established a training programme for bicycle mechanics, which gives young people a perspective and ensures the long-term use of the exported bicycles.

World Bicycle Relief

The international bicycle relief organisation World Bicycle Relief forms the umbrella for a multitude of initiatives. The organisation was founded in 2005 after the tsunami in the Indian Ocean. In cooperation with aid organisations in Sri Lanka, more than 24,000 bicycles were collected in the founding year to be donated to people in need. More than 15 years later, a 170-strong team is now working for the initiative in more than 13 countries, changing the lives of many people around the world. The aid organisation's specially developed, robust and locally assembled wheels not only give people access to various care services, but also create jobs. Mechanics trained by the initiative regularly maintain the bicycles and thus ensure their sustainable use. The aid organisation is also supported by the Freiburg-based company Jobrad, which promotes the conversion of (electric) bicycles into company bicycles.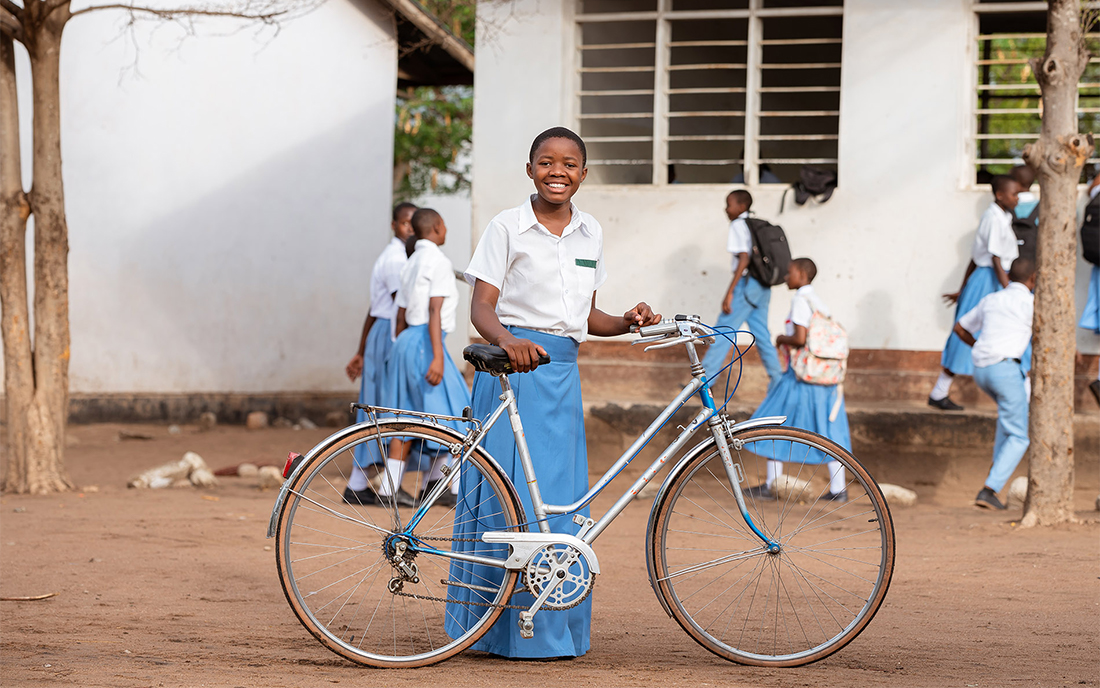 Velafrica collects unused bicycles from Switzerland, repairs them
and then donates them to partner companies in Africa.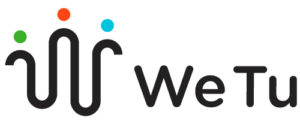 WeTu
WeTu is a social enterprise founded by the Siemens Foundation that provides sustainable and innovative solutions for better mobility, clean energy and safe water. The company, which was founded in Kenya, wants to promote the topic of electric mobility in rural Kenya in the region of Lake Victoria. To this end, the company, together with local and international start-ups, is building a charging infrastructure with over 30 solar hubs in western Kenya. In addition to converting conventional mopeds into vehicles with electric drives, the social enterprise also wants to establish self-built, electrically powered cargo bikes locally as an environmentally friendly means of transport. The technological know-how behind the cargo bikes comes largely from the Berlin-based company Anywhere.berlin, which is a partner company of WeTu.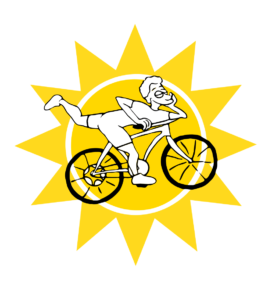 SunCycles
The start-up SunCycles from Windhoek focuses less on cargo bikes and more on robust, solar-powered e-bikes for Namibia. Here, too, the question of charging infrastructure is solved together with various local partners. In addition to self-built container charging stations with solar cells, there are also e-bike initiatives in national parks. With an average of 300 days of sunshine per year in Namibia, solar-powered e-bikes are ideal and the bikes introduced in 2014 are now widely used in both urban and rural areas.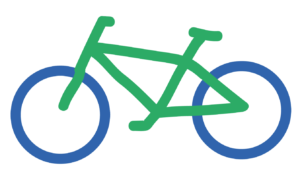 Bike Bridge
With its "Bike & Belong" concept, the Bike Bridge organisation is committed to building bridges between people, projects and organisations. The focus of the association is particularly on women with a refugee background, who are moved, connected and strengthened through cycling. In addition to this project, the non-profit initiative has also been organising rickshaw rides for and with senior citizens in Freiburg since 2020. Together with Radeln ohne Alter Deutschland e.V. and true to the motto "Everyone has the right to wind in their hair", they want to increase the mobility of older people and also improve their participation in social life.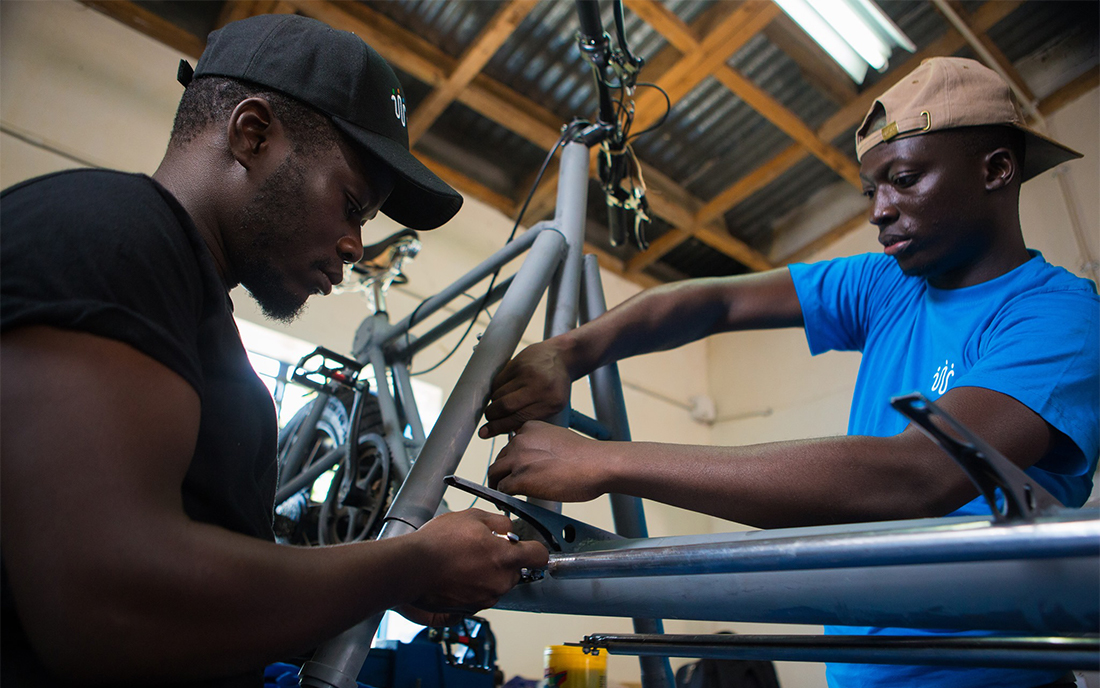 Among other things, WeTu wants to establish self-built, electrically powered cargo bikes
in Kenya as an environmentally friendly means of transport.

Stadtradeln
According to a well-known theory, it takes about 21 days to change an old habit and establish a new one. With the Stadtradeln campaign, each and every one of us can try this for ourselves and make a contribution to a better climate, more cycling promotion and quality of life in our own neighbourhood. In challenges lasting a total of 21 days, the aim is to cycle as many kilometres as possible in a climate-friendly way. Every daily commute counts, and in addition to the good feeling and hopefully a new habit, prizes from well-known supporters will be raffled off among all participants.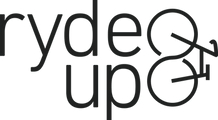 Rydeup
The Rydeup app works on a very similar principle to the Stadtradeln competition. Instead of limiting cycling to a 21-day challenge, Rydeup rewards cycling on a daily basis. Users download the app and track their kilometers. Each kilometer is rewarded with 10 so-called Rydeup Coins (RC), which in turn can be used to buy a variety of different products and services from their own city. Since 2019, the young company from Aachen has been using its app to strengthen sustainable transportation while promoting local inner-city commerce. In addition, the company can make a data-based contribution to further develop the inner-city infrastructure in a meaningful and sustainable way in the future.

Goodmotion
The start-up Goodmotion from Freiburg has an idea that allows cyclists to transport heavy loads easily with a bicycle trailer. While many suppliers are developing increasingly sophisticated cargo bikes, Goodmotion relies on the classic bicycle trailer. This is attached to the bicycle via an innovative "weightless bicycle coupling". This controls an electric motor in the trailer so that the trailer is not noticeable to the cyclist. The control system ensures that the trailer also accelerates and brakes. So even if the bike is parked on a hill, there is no need to worry because the fully loaded trailer will stand still instead of rolling away.