6 inspiring books that make you see the big picture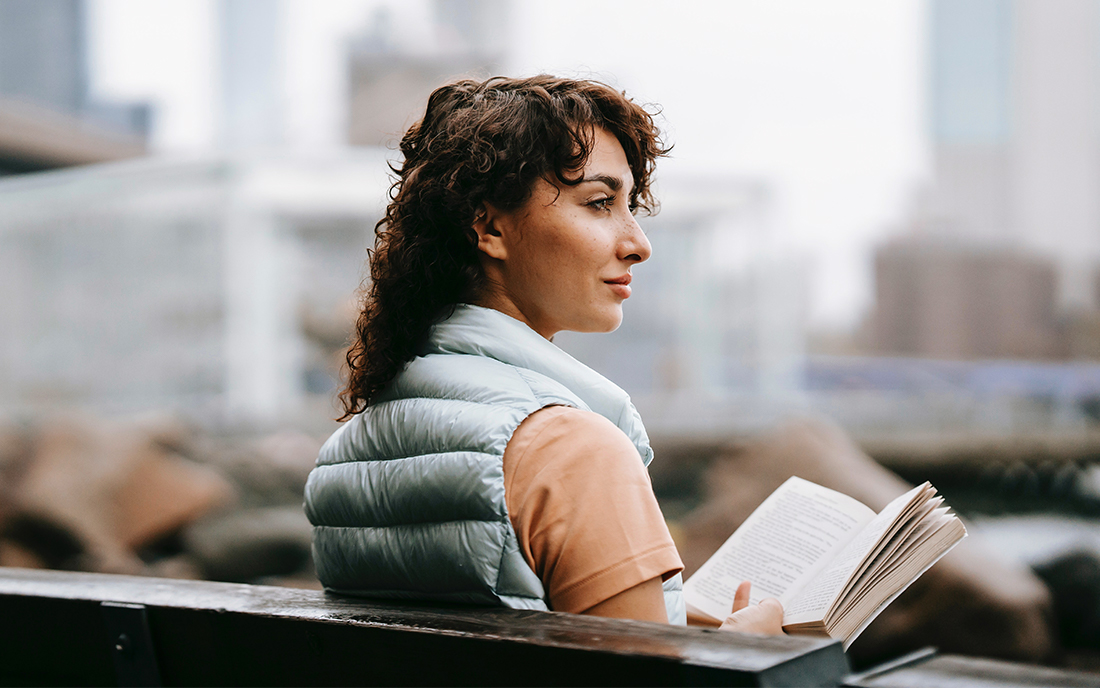 At the start of autumn, we present 6 books that broaden your view and let you see the big picture. These inspiring reads provide answers and solutions to the biggest questions of our time.
Now that it is gradually getting colder outside and the leaves are slowly changing color, the cozy season begins and we start spending more time at home.  Besides the first seasonal pumpkin soups and romantic candlelight, nothing is more relaxing than sitting on the sofa with a good book and a cup of tea. If the book deals with the biggest questions of our time and offers inspiring solutions, it not only widens your horizons but also makes the grey weather outside of the window a little more bearable. So here are six books by inspiring authors that will help you see the big picture.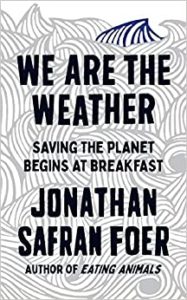 "We are the Weather: Saving the Planet Begins at Breakfast"

The author Jonathan Safran Foer became known to a broad readership with his bestseller "Eating Animals. In it, he encouraged his readers to rethink their own eating habits, and many became vegetarians after reading it. In his second book, the author tackles what is probably the most important challenge of our time: the climate crisis. The nice thing about it is that he directly provides a solution approach that you can easily integrate into your own everyday life and implement more or less directly. His book convincingly discusses how effective it would be if we ate animal products only once a day at the main meal and what impact this would have on global factory farming, which is one of the main producers of CO2 and methane gas. In his book "We are the Weather: Saving the Planet Begins at Breakfast", Foer provides numerous other successful examples that inspire people to take action themselves. The book's impact on readers became clear shortly after its publication when the founder of a well-known German drugstore chain decided to give away 25,000 copies of the book to his customers and sent a further 2,000 copies to all members of the Bundestag and the management boards of all German DAX companies.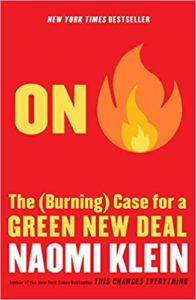 "On Fire: The (Burning) Case for a Green New Deal"

The term "Green New Deal" is used to describe various concepts for an ecological turnaround that move away from industrial society and can be traced back primarily to a movement that existed in the USA. Based on the term "New Deal" coined by former President Roosevelt, which in turn goes back to the term "new deal" coming from the card game, in which the cards are reshuffled and redistributed, this terminology is intended to symbolize a new beginning. In her book "On Fire: The (Burning) Case for a Green New Deal," the renowned environmental activist and author Naomi Klein describes what such a realignment might look like. Klein has been working on the effects of climate change for many years. In a kind of pamphlet that combines past and current essays and speeches by the author, she shows what is going wrong and how a climate-friendly restructuring of the economy can succeed. In doing so, she also addresses the positive influence that protest movements like "Fridays For Future" have on the important decision-makers in politics and business. With startling facts, she motivates readers to take action themselves and become active so that a green reorientation can succeed together.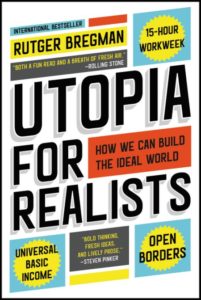 "Utopia for Realists"

Dutch historian and author Rutger Bregman is one of the best-known young thinkers of our time. The daily newspaper "The Guardian" recently described the author as a "Danish prodigy for new ideas". In his bestseller "Utopias for Realists," Bregman brings together various approaches to solving the challenges of the modern work life, family life, and the entire global structure in a stirring and inspiring way. In the process, readers will learn about the role that unconditional basic income, a 15-hour workweek, and open borders would play, among other things. His novel ideas are underpinned by past achievements, which impressively demonstrate that we have already successfully implemented earlier utopias such as the abolition of slavery, democracy, and women's suffrage many times over – and often faster than anticipated. In doing so, Bregman says, "The real problem of our time is not that we are not doing well or that we might do worse in the future. The real problem is that we can't imagine anything better." He is convinced that we must dare to do the impossible in order to find solutions to the problems of this age.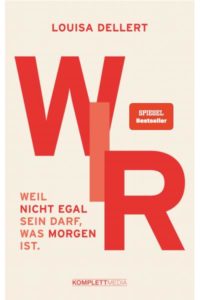 "WIR. Weil nicht egal sein darf, was morgen ist" (German Edition)
Entrepreneur, presenter, and author Louisa Dellert is also more than aware of the pressing challenges of our time. Every day, almost 500,000 followers follow the Instagram channel of the former fitness influencer, who has long since shifted her focus to more important topics such as climate protection, equal rights, and politics. For her documentaries, she travels all over Germany, meets numerous people, and talks to those affected about topics that concern us all. In her new book "WIR. Weil darf nicht egal sein, was morgen ist" (which translates to "WE. Because it must matter what tomorrow brings") Dellert embarks on a digital journey through Germany, talking to various people about socio-political issues such as feminism, migration, everyday racism, gender (in)equality and digital violence. In doing so, she invites readers to a new culture of debate in which we listen to each other, argue with each other, learn from each other, and break down any prejudices. True to the motto "Building bridges instead of one-way streets," Dellert believes that this new culture of debate is essential if we are to shape a better tomorrow together. The author shows that she is serious about this by donating all proceeds from the sale of the book to organizations that make a positive contribution to social coexistence.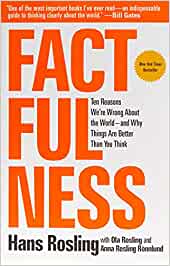 "Factfulness: Ten Reasons We're Wrong About the World–and Why Things Are Better Than You Think"
"Factfulness: Ten Reasons We're Wrong About the World–and Why Things Are Better Than You Think" begins with a quiz about the world and how we see it. For example, the author asks readers to what extent the proportion of extremely poor people has changed over the past 20 years. Take a guess: Has it almost doubled, not changed, or significantly more than halved? The last is correct – but only a few people usually know that. The author sees the reason for this in our brain, which tends to have a dramatizing view of the world and is also influenced by the multitude of negative news reports about catastrophes, wars and diseases. In his work, health researcher Hans Rosling uses the healing power of sound facts to refute this pessimistic view of the world. Numerous statistics, charts and graphs show that the world is not as bad as one might think. And in the end, this ensures that readers look at the world with a hopeful view and are motivated to take action themselves.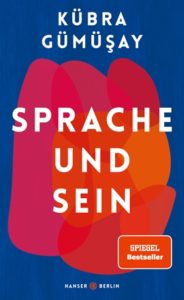 "Sprache und Sein" (German Edition)
In her first book, "Sprache und Sein" (which translates to "Language and Being,") influential journalist and political activist Kübra Gümüşay describes the power our language exerts on our thinking and politics. The work was written at a time when hateful discourse and increasing social polarization are shaping media culture in Germany. Using numerous personal examples, Gümüşay impressively reflects and shows readers the limits that the German language often imposes on us and how an inclusive language would help shape home for all. In her work, the author argues for a language that does not reduce people to categories and instead allows them to exist in all their facets. In this way, she provides readers with valuable food for thought, enabling them to reflect on their own and society's way of speaking and to think in a completely new way.