17 Goals: These Austrian social enterprises promote healthy nutrition and animal welfare
Whether plant-based seafood from the 3D printer or superfood from the algae farm next door – these 9 social enterprises from Austria are successfully working towards SDG #2 – "No Hunger" and SDG #15 – "Life on Land".
Here we introduce you to 9 special social enterprises from Austria that are successfully committed to the SDGs "No Hunger" and "Life on Land", which are important components of the 17 Global Goals. The companies' commitment often goes beyond the two SDGs. Many of these Austrian founders are highly motivated to take on other global challenges such as the restoration of ecosystems under water (SDG #16). Furthermore, they want to promote not only health and well-being (SDG #3) with their products, but also sustainable consumption (SDG #12) and innovation (SDG #9).

Alpengummi – Petroleum-free chewing gum
Did you know that conventional chewing gum consists mainly of synthetic ingredients and is also difficult to biodegrade? With "Alpengummi" there is now a natural and environmentally friendly alternative made of resin on the market. With their project, the two founders are also actively contributing to keeping alive the almost forgotten craft tradition of pitching in Lower Austria.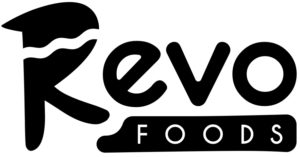 Revo Foods – Plant-based seafood from the 3D printer
The latest Netflix success of "Seaspiracy" should have made it clear to conscious consumers what goes wrong behind the scenes of huge fisheries. Fortunately, there are sustainable and innovative alternatives, such as Revo Foods. The Viennese company produces plant-based seafood from a 3D printer that beautifully mimics the structure and texture of conventional fish. With good ingredients such as pea protein, algae extracts, vegetable oils, and citrus fibers, the products taste 100% like the ocean and are even healthier than conventional fish thanks to enrichment with omega-3 fatty acids and other vitamins.

Rebel Meat – Finally eating less meat
Rebel Meat, a company from Vienna that is currently expanding rapidly, produces mixed meat products, half of which are made from certified organic meat from Austria and half from vegetarian ingredients such as herb mushrooms and carrots. True to the motto "Less is more", they want to reach consumers who still find it difficult to give up meat completely from one day to the next and encourage them to rethink and minimize their own meat consumption. The products range from sausages and burger patties to minced meat. Many products are already available in well-known supermarkets and selected restaurants.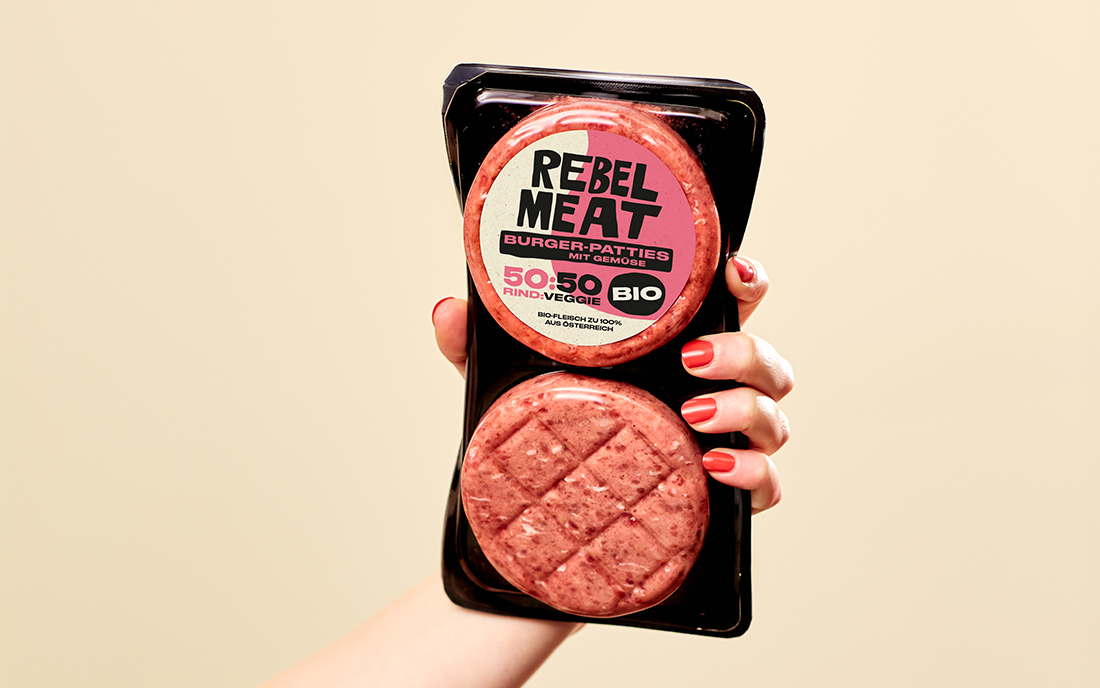 Rebel Meat produces mixed meat products, half of which are made
from certified organic meat from Austria and half from vegetarian ingredients.

Markta.at – Regional food delivered to your home
Markta.at is Austria's first digital farmers' market that delivers regional delicacies from various small and family-run businesses to your doorstep. With her online platform, the founder wants to create awareness and appreciation for regional producers and products. Customers can choose from an extensive full range of hundreds of regional and seasonal foods as well as household goods. The company, which was founded in 2018, is currently in a financing round.

MyAcker – Freshly harvested vegetables from the online vegetable garden
MyAcker is your personal vegetable garden from the internet, where you can digitally plant, nurture and care for your own organic vegetables. The special thing about it: The vegetable garden is created in parallel to its digital counterpart in reality so that you can harvest the vegetables in real life after they have been grown. Live data from the field tells you via smartphone, tablet, or PC what your vegetables need at the moment, and at the end you can look forward to a full harvest basket delivered to your door.

Inoqo – Measuring the carbon footprint of your purchases
The impact start-up Inoqo from Vienna has developed an app that helps conscious consumers make the right purchasing decisions for the climate, society, and themselves. The app not only shows the carbon footprint of each purchase but also tracks the actual impact of sustainable purchasing decisions in the long term. The start-up recently secured an investment of two million euros for further growth.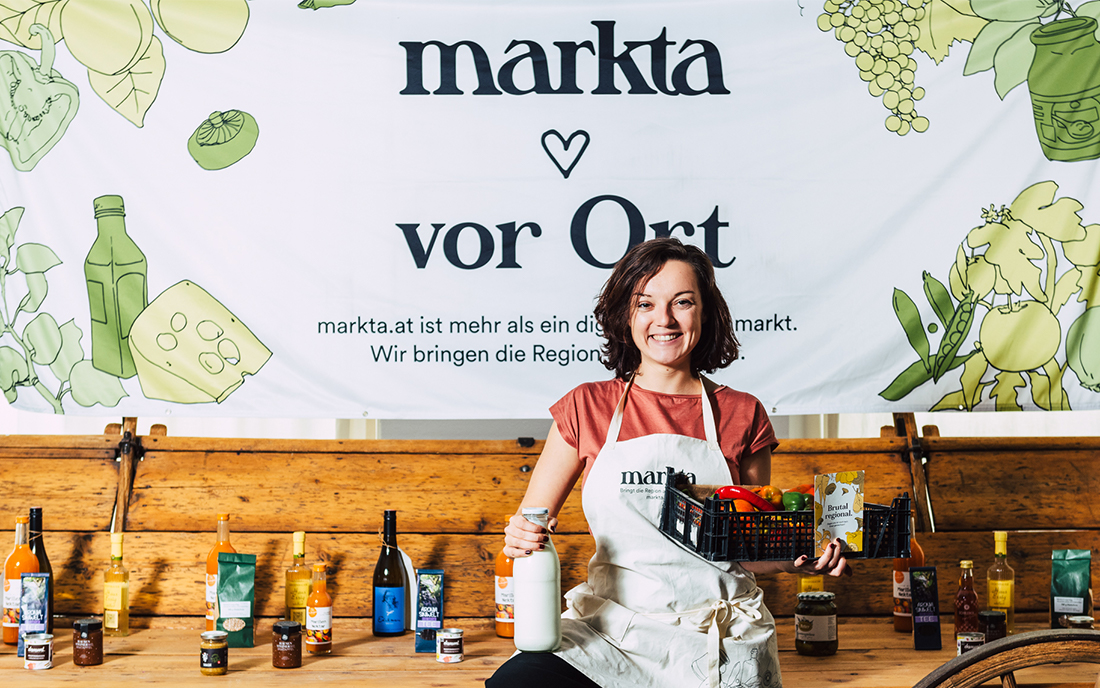 Martka.at is Austria's first digital farmers' market that delivers regional delicacies
from various small and family farms to your doorstep.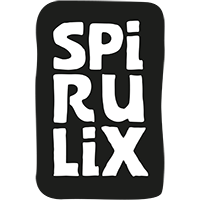 Spirulix – Superfood from the Austrian Algae Farm
Even the Aztecs appreciated the healing powers of the nutrient-rich microalgae spirulina, which is mainly found in Central America, Southeast Asia, Africa, and Australia. And today, too, the superfood is enjoying ever greater popularity. The company Spirulix is now bringing the nutrient bomb to Austria: thanks to its own algae farm in Austria, long transport routes are a thing of the past. The company sells the regional spirulina not only as a food supplement but also in the form of various spirulina snacks such as muesli, nougat, and crackers.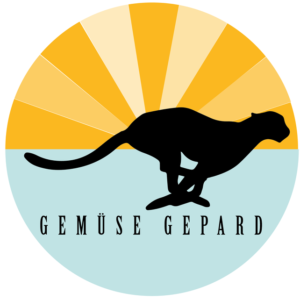 GemüseGepard – Regional bulk buying for the gastronomy scene
The startup GemüseGepard from Vienna is a digital marketplace for regional products from agriculture for the gastronomy sector. For reasons of convenience, many gastronomic businesses still order from wholesalers, where they can put together their order with just a few clicks, but where the origin of the individual products is often not transparently broken down. "GemüseGepard" wants to change this with its online platform and become the central contact point for the gastronomy sector. With its own logistics system, which does not require intermediate storage, the products are delivered directly to the professional kitchens – including a certificate of traceability and CO2 emissions. The young company is currently in the start-up phase.

Evologic Technologies – Revolutionising agriculture with sustainable glyphosate replacement
Despite its harmful effects on health, glyphosate remains the world's best-selling weed killer. With a symbiotic fungus, "Evologic Technologies" now offers the market a sustainable alternative. The symbiotic fungus is able to increase the yield of arable land in a natural and ecologically sustainable way. "Evologic Technologies", a spin-off of the Vienna University of Technology, has developed a cost-effective process for the production of the fungus, with which they want to revolutionize global agriculture.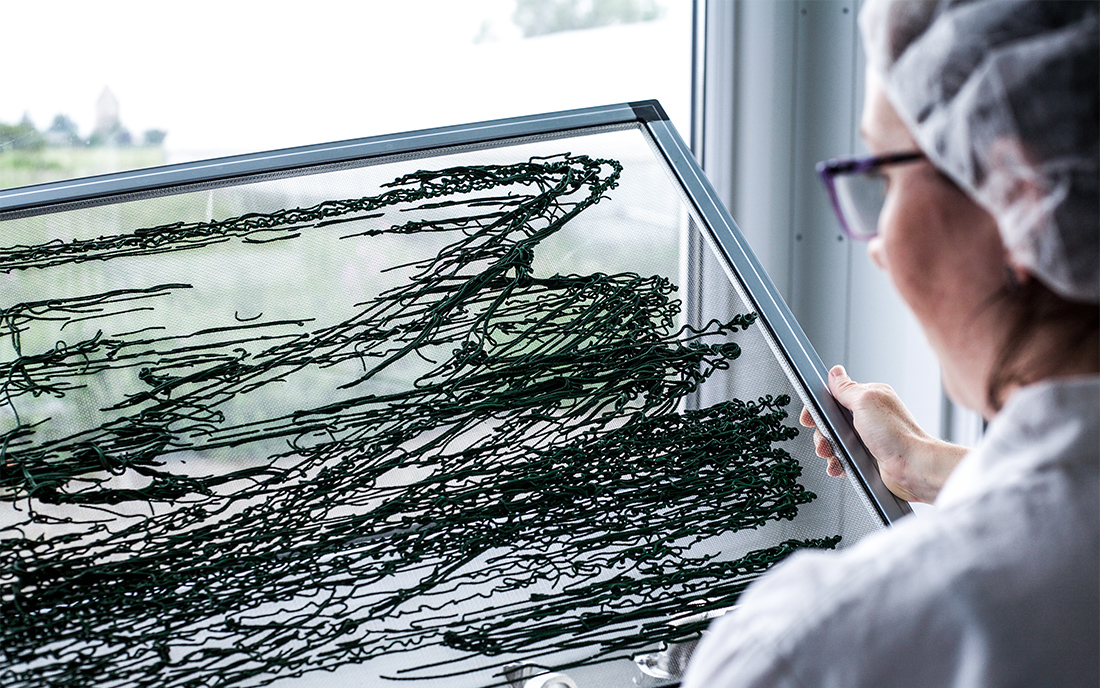 Spirulix produces spirulina on its own algae farm in Austria
and processes this and processes it into snacks and other foods.
The 17 global goals for sustainable development, the Sustainable Development Goals (SDGs), are a roadmap for the future that the global community adopted in 2015. They are addressed to everyone: governments worldwide, but also civil society, the private sector and academia.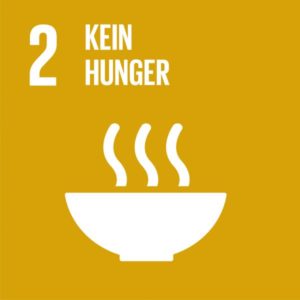 Goal 2 – Zero Hunger
In its 2030 Agenda, the international community has anchored the following sub-goals for SDG #2 – "Zero Hunger":
Ensure adequate food supply
End malnutrition
Double agricultural productivity
Make food production sustainable and resilient
Preserve genetic diversity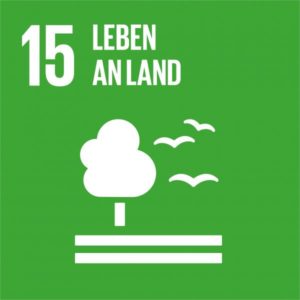 Goal 15 – Life on Land
In its 2030 Agenda, the international community has established the following sub-goals for SDG # 15 – "Life on land":
Promote the protection, restoration, and sustainable use of terrestrial ecosystems
Manage forests sustainably
Combat desertification
End and reverse land degradation
Conserve biodiversity
Become part of a community, which positively changes the world!
Set a sign and make GOOD your search engine!

GOOD – the search engine for a better world
Your search generates money for projects which positively change the world.