17 Goals: How Austrian Social Enterprises are Boosting the Circular Economy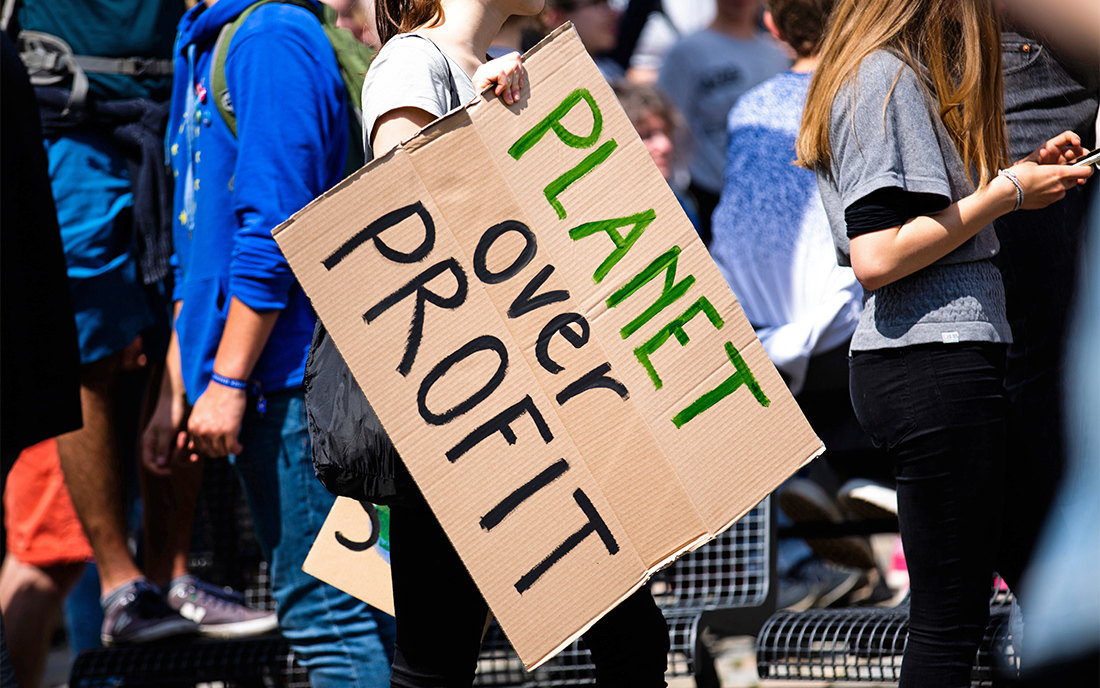 These social enterprises from Austria all act in the spirit of the circular economy and thus not only make an important ecological contribution, but also increase the satisfaction of their consumers.
Behind the idea of the circular economy is the idea of a self-contained and regenerative cycle in which products and raw materials are reused, repaired, refurbished and recycled over as long a period as possible. As an alternative to the throwaway society, the circular economy aims to use and recycle the limited resources available to us for as long as possible in order to increase the service life of products and avoid waste. Long-lasting products are not only more ecologically sustainable, but also increase consumer satisfaction, as they can save money in the long run. Here we present 10 social enterprises from Austria, all of which act in the spirit of the circular economy and thus make a positive contribution to SDG #12 – "Sustainable Consumption and Production", SDG #9 – "Industry, Innovation and Infrastructure" and SDG #15 – "Life on Land" up to SDG #16 – "Peace, Justice and Strong Institutions".

"Unverschwendet" processes surplus fruits and vegetables into delicious products
According to a recent study, as much as 760,000,000 kilograms of food are thrown away in Austria every year. At 53 percent, private households account for more than half of the wasted food, followed by agriculture and production, where a total of 30 percent of food is thrown away. Lastly, there is the gastronomy with 12 percent and retail with 5 percent surplus food. So this is a real problem of our time. How nice that in the meantime one can find many initiatives that successfully fight against the throwaway society. While the Berlin supermarket chain "Sirplus" give consumers access to surplus goods from agriculture and production, the rescuer app "TooGoodToGo" links the consumers not only to supermarkets but also to catering businesses to save food from the garbage bin.
An Austrian initiative that has taken on the problem and works on a very similar principle is called "Unverschwendet" (Unwasted), which saves surplus, misshapen, and / or crooked fruit, vegetables and herbs from agriculture and production. In loving handicraft, a small delicatessen manufactory further processes unsightly fruits and vegetables into delicious jams, chutneys, pickles, ketchup, sauces and syrups. Since its founding in 2016, the Viennese startup has been able to save over 5 million kilos of food. In addition to private and corporate customers, the young company also works with the Wiener Tafel and other social institutions to make their products available to as many people as possible.

"Plasticpreneur" offers solutions that make plastic waste valuable again
Our world is now full of plastic. As practical as it sometimes is, the degradation of plastics is problematic. Therefore, it is even more important that the material is reused and reprocessed as often as possible. However, due to a lack of recycling facilities, little know-how and a low level of awareness, only nine percent of plastic waste is currently recycled worldwide. The Viennese social startup "Plasticpreneur" offers solutions for recycling plastics on a small scale. With their mobile machines, it is possible to start recycling plastic from anywhere. Meanwhile, the social enterprise's products are widely used in more than 55 countries on five different continents. Thus, the social enterprise helps to rid the environment of plastic waste, save CO2 emissions and create a better awareness of the issue.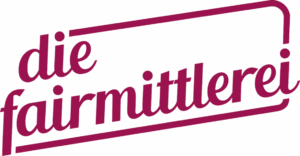 "Die Fairmittlerei" mediates surplus goods from industry and trade to NGOs
While there are now numerous initiatives in the food sector that positively contribute to minimizing food waste, there are hardly any offers in the non-food sector. "Die Fairmittlerei" is Austria's first initiative for the distribution of products in the non-food sector, which operates according to the same concept as its counterpart from Germany ("Innatura") and the UK ("In-Kind Direct"). The organizations bridge the gap between the intention of donating surplus goods from industry and commerce and actually giving them to non-profit NGOs. In doing so, the Fairmittlerei can draw on a broad network of donor companies and take over the complete storage and logistics of the surplus goods. The initiative then delivers these surplus goods to non-profit organizations throughout Austria. With its work, the Fairmittlerei creates a real win-win situation in logistical and financial terms, but above all for the environment – as the goods do not simply end up in the garbage, but are put to good use.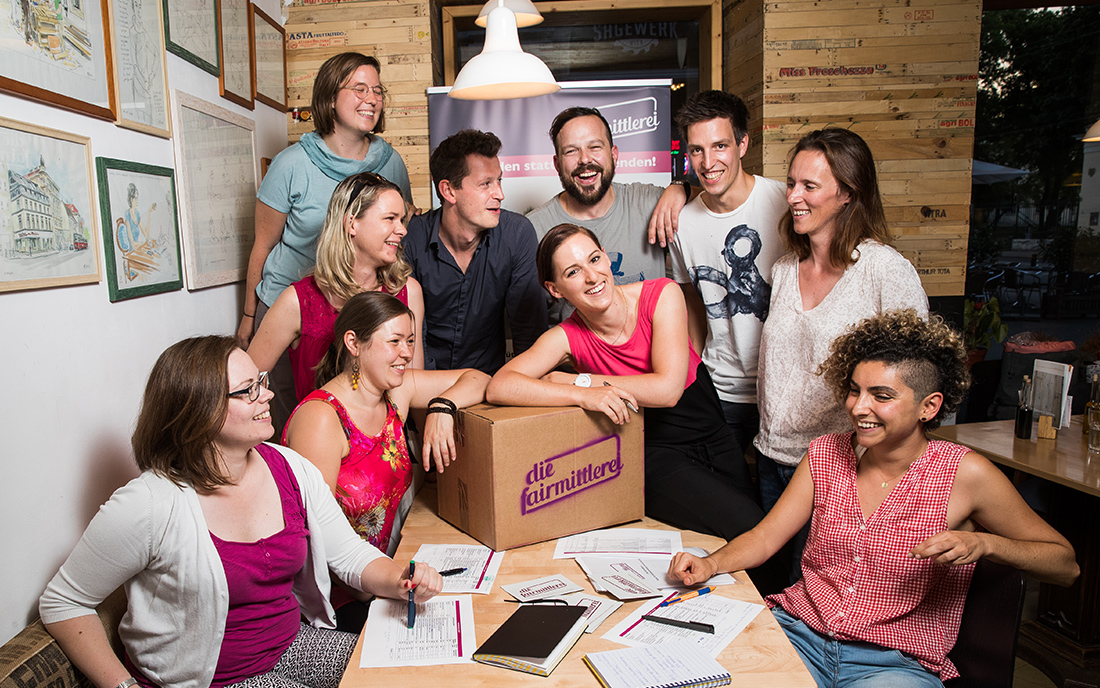 With its idea, the Fairmittlerei team wants to show new ways
to reduce the waste of existing resources.

Genuine craftsmanship and innovative design with added value from "Gabarage Upcycling Design"
The Viennese label "Gabarage" combines craftsmanship and innovative design with real added value. The focus here is on the upcycling of industrial leftovers, overproduction and materials that would otherwise be disposed of. In collaboration with selected designers, the supposed waste products are given a new function, thus extending their life cycle. Old file folders are sometimes turned into stylish bags, escalator steps are transformed into sofas and former bowling pins are turned into bowling vases. And if a piece of clothing has then at some point nevertheless become obsolete, then this can be optionally sold on apps such as "Uptraded" or one of the many other clothing swap initiatives, which one thankfully finds more and more often.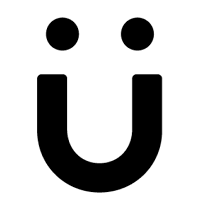 "Brüsli" makes crunchy muesli from surplus bread
The young Viennese company "Brüsli" has also been tackling the problem of food waste since this year and is focusing on surplus bread, which also ends up in the trash far too often. Just think of the bulging counters in bakeries shortly before closing time. It is precisely this surplus product, which can no longer be sold but is still perfectly good, that "Brüsli" further processes into crunchy muesli in collaboration with local bakeries. Currently, there are two different "Brüsli" varieties, which are additionally enriched with fruits, spices and nuts and completely avoids unnecessary, artificial preservatives.

Insect proteins from industrial and food waste from "Livin Farms"
Based in Vienna and Hong Kong, "Livin Farms" produces natural insect proteins, lipids and fertilizers from agricultural and industrial food waste. The insect-derived ingredients are transformed into high-quality protein foods for animals and plants that are rich in protein, fiber and other nutrients and can enhance animal well-being and health. The company's innovative "Plug & Play" technology makes insect rearing simple and efficient in the process. Meanwhile, the mealworm farm for the home is of interest for private use, with which one can process one's own waste into high-quality organic fertilizer.
«Livin Farms empowers companies with plug & play insect technology to close the loop and upcycle low value waste streams with the power of insects.» – Livin Farms
"Green Sentinel" upcycles sewage sludge into CO2-neutral fuel
Sewage sludge is a comparatively unknown waste problem, which, however, causes enormous costs every year. The sludge accumulates from the treatment of wastewater in sewage treatment plants and consists mainly of water, organic and mineral substances. It is precisely these substances that the company "Green Sentinel" knows how to upcycle: using the Zero Discharge "RSR" process developed in-house, the valuable substances contained in the sewage sludge, such as phosphorus, are upgraded into a CO2-neutral fuel that functions similarly to pellets. This treatment can be carried out either via stationary plants or, thanks to mobile treatment plants, directly at the point of origin. This means that wastewater treatment plants can be relieved of the entire handling of the sludge and disposal costs can be minimized.

"Our Power" is an energy cooperative oriented toward the common good
With its online platform, the community-oriented power cooperative "OurPower" offers the possibility to purchase electricity directly and Austria-wide from regional producers from decentralized, renewable energy sources. Apart from the purchase and sales of power, one can also participate in new power plants and create new financing models for community power plants, which accelerate the energy transition positively. In this way, Austria's first citizens' cooperative is taking the energy market back into its own hands and investing in an innovative way in a future worth living in, which consists of 100 percent renewable energy.

Rental bicycles from "EDDI Bike" with social and ecological claim
The bikes from "EDDI Bike" are your bike subscription with eco-social impact. The rental bikes with white wheels are not only super stylish and up to the different requirements of big cities, but also convincing in their mission. With its commitment, the Viennese company wants to actively shape cities and sustainably promote climate-friendly bicycle mobility. Sustainable means also that any damage will always be always repaired and put back into circulation instead of carelessly throwing them away. On the other hand, EDDI is committed to an inclusive and diverse society by integrating socially disadvantaged groups into the company and supporting social projects.
With its bike subscription the Viennese company wants to actively shape cities
and sustainably promote climate-friendly bicycle mobility.
Want to learn more about the topic of the circular economy? Fortunately, there are numerous Austrian associations that act as great points of contact for the topic. For example, the website of "Zero Waste Austria" provides a map of unpackaged stores in your area, while the association for repair culture "re.paro" shows where the nearest repair café is located. Meanwhile, if you want to start at home, a workshop with food waste consultant Elke Oberhauser, who offers customized consulting for private households and companies with the Carinthian association "Best of the Rest" might be worthwhile. Her sessions not only cover healthy food consumption, but also discuss all other areas that revolve around consumption. She tests food for quality, creates individualized nutrition plans and advises people on how to make their purchases sustainable. She also educates people on how to properly store and utilize various foods so that there is as little waste as possible. In her consultations, she focuses primarily on the consumption of seasonal and regional products from organic cultivation and gives practical tips on how to make delicious use of rather unknown culinary treasures such as carrot greens and radish leaves so that they do not end up in the trash can.
The 17 global Sustainable Development Goals (SDGs) are a roadmap for the future adopted by the global community in 2015. They are aimed at everyone: governments worldwide, but also civil society, the private sector and academia.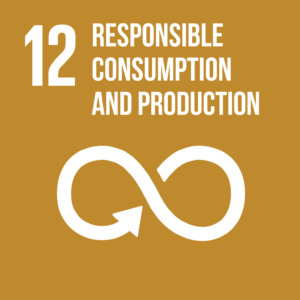 Goal 12 – Responsible Consumption and Production
In its 2030 Agenda, the international community has enshrined the following sub-goals for SDG #12 – "Sustainable Consumption and Production":
Achieve sustainable management and efficient use of natural resources by 2030.

Encourage companies to produce more sustainably and to include sustainability information in their reporting.

Raise consumer awareness of sustainable consumption and provide them with the relevant information.

Introduce sustainable practices in public procurement
Goal 9 – Industry, Innovation and Infrastructure
In its 2030 Agenda, the international community has enshrined the following sub-targets for SDG #9 – "Industry, innovation and infrastructure":
Build high-quality, reliable, sustainable and resilient infrastructure.

Promote broad-based and sustainable industrialization, especially in developing countries increase access to financial services

Modernize infrastructure and retrofit industry by 2030 to make it sustainable, with more efficient use of resources and increased use of clean and environmentally sound technologies and industrial processes

Improve scientific research and build the technological capacity of industrial sectors in all countries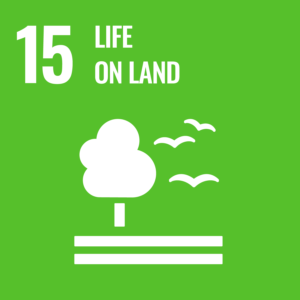 Goal 15 – Life on Land
In its 2030 Agenda, the international community has enshrined the following sub-goals for SDG #15 – "Life on Land":
Promote protection and restoration of terrestrial ecosystems and sustainable use.

Manage forests sustainably

Combat desertification

End and reverse land degradation 

Conserve biodiversity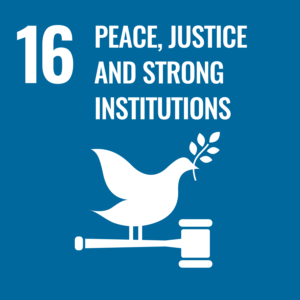 Goal 16 – Peace, Justice and strong institutions
In its 2030 Agenda, the international community has enshrined the following sub-goals for SDG #16 – "Peace, justice and strong institutions":
Create peaceful and inclusive societies

Combat all forms of organized crime and corruption

Build effective, transparent and accountable institutions

Rule of law, ensuring access to justice for all people

Reduce illicit financial and arms flows