Putting the power of law in people's hands
Nearly every nation in the world has declared its commitment to the basic human rights of its citizens. In reality, governments rarely deliver on that promise. Billions of people live in impoverished communities, outside the protection of the law. They can be driven from their land, extorted by officials, denied essential services, and intimidated by violence. Governments, rather than upholding and executing the law, often are stymied by inefficiency, chronic underfunding, and insufficient data.
«These are dark days if you care about justice. Power and wealth are extremely concentrated. Authoritarianism and nativism have gained ground.» Namati
Namati places the power of the law in the hands of the people. The organization trains and deploys grassroots legal advocates who work with communities to advance fundamental rights such as citizenship recognition, land tenure, and access to quality health care. Namati is building a global movement of community paralegals, people are empowered to know, use, and shape the laws that affect their lives. Drawing on data from thousands of cases, Namati advocates for improvements to policies and systems that affect millions of people.
Moreover, Namati convenes the global Legal Empowerment Network, which comprises more than 2,100 groups from 150 countries. The groups learn from each other with the aim to advance justice by building a movement of people who know, use, and shape the laws that affect them.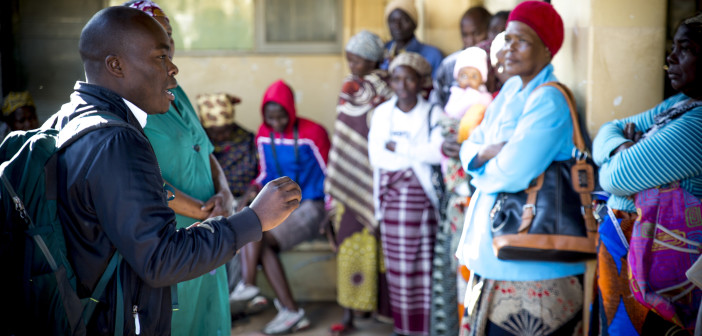 The organization address three core injustices:
Health Justice: Many countries today have progressive healthcare policies. The failure is often at the point of delivery: patients are treated abusively, drugs are missing, or there is no privacy during medical visits. The health and lives of millions of people are at risk.
Land & Environmental Justice: Mining, agribusiness, industrial development, and other private and public projects are damaging the environment and endangering the livelihoods of local communities across the globe.
Citizenship Justice: Over 1 billion people worldwide lack legal identity documentation. Without an ID, they cannot apply for a job, receive a bank loan, or access healthcare. They are excluded from society and trapped in a cycle of poverty.
Namati's vision is a world where citizens understand legal rights and how to challenge abuses, while governments improve laws and their administration, more effectively meeting their obligations to citizens.
Learn more about Namati's legal empowerment work:
The story behind Namati
In 2003 Vivek Maru co-founded Timap for Justice in Sierra Leone, where he had moved as a recent Yale Law School graduate. The nation was just emerging from a decade-long civil war that grew from poor governance and misadministration. But expertise to enact and administer better laws and policies was sorely lacking. At that point, there were just 100 lawyers in all of Sierra Leone.
«Law is supposed to be one of our most powerful tools for advancing justice. But for billions of people around the world, the law is broken. It's an abstraction—or worse, a threat.» Namati
Timap for Justice, which Vivek led until 2007, trained a frontline of paralegals in mediation, advocacy, education, and organizing. Vivek left for a four-year stint at the World Bank, and then founded Namati with seed funding from the Open Society Foundations and assistance from British and Australian aid agencies, to continue to build the movement for legal empowerment.
How Namati contributes to the 17 Global Goals
Peace, justice, and strong institutions
Strengthening the legal system to protect the vulnerable
Life on land
Securing land rights of local communities at risk to fight (illegal) deforestation
Gender Equality
Empowering women to stand up for their rights
Reduced inequalities
Strengthening vulnerable, disadvantaged or discriminated populations
Project Assessment
You can access the full project assessment here:
Your Feedback
How do you like the project? Give us feedback!